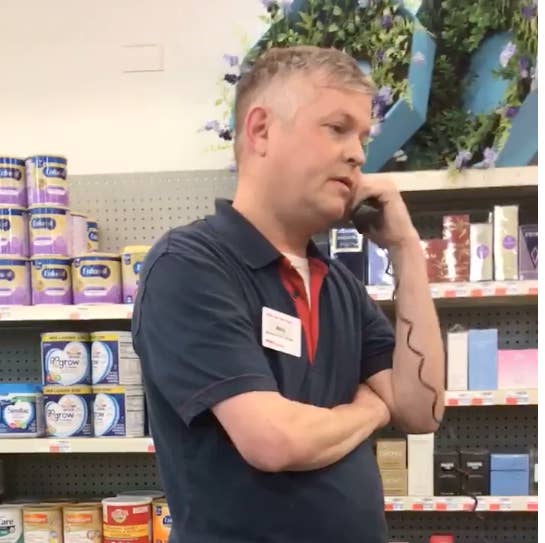 Two CVS pharmacy employees who called the police on a black woman in Chicago, accusing her of trying to use a fake coupon, have been fired after video of the interaction went viral over the weekend, sparking outrage.
In a statement Monday, CVS Health said it "sincerely apologized" to the customer, Camilla Hudson, and emphasized it "does not tolerate any practices that discriminate" against shoppers.
"We have completed our investigation and as a result, the two colleagues who were involved are no longer employed by CVS Health," it said.
Over the weekend, Hudson said she had tried to use a coupon at a Chicago store when she had a contentious exchange with two CVS managers, who are white.
Hudson said one of the men spoke to her in an "accusatory" tone and was "rude and nasty" after she pressed for details as to why he thought the coupon was fraudulent. The other manager then called the police on her.
"There was nothing I said or did that warranted being treated in that manner and it was unacceptable to me," she said.
After Hudson left the store, the 53-year-old posted video she captured of the exchange on Facebook, where it quickly exploded.
Hudson's experience is the latest in a spate of racial profiling incidents that have been documented and shared on social media, generating hundreds of thousands of views, provoking outrage, and often resulting in companies and authorities taking disciplinary action.
Earlier this month, a white man in North Carolina called police on a black woman using the neighborhood pool. Social media users dubbed the man "ID Adam," adding him to the list of white Americans, such as "BBQ Becky" and "Permit Patty," who have reported people of color for apparently no reason.