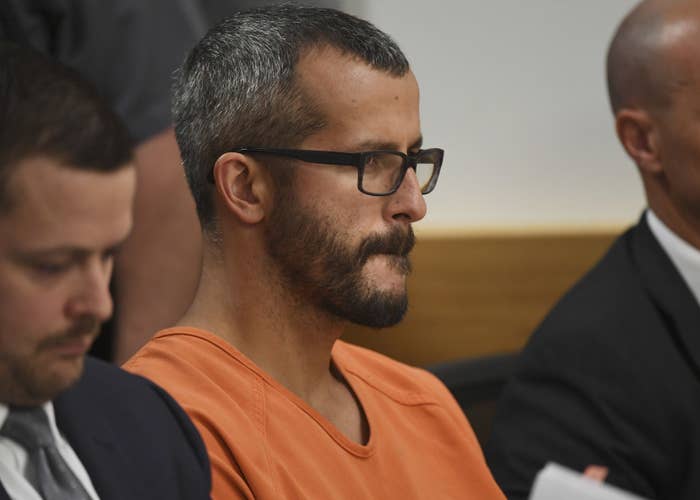 A Colorado father who pleaded guilty to killing his pregnant wife and their two young girls said the last thing one of his daughters said before he strangled her was "Daddy, no!" according to a newly released report.
Chris Watts is currently serving three life terms plus 84 years in prison after confessing to strangling his 34-year-old pregnant wife, Shanann Watts, and their daughters, 4-year-old Bella and 3-year-old Celeste, in November.
On Feb. 18, investigators interviewed Watts, 33, for about five hours at a correctional facility in Wisconsin, painting a more in-depth, chilling picture of what led up to, and how he committed, the murders.
Throughout the hourslong interview, Watts recalled how he felt like something had "snapped" from a rage, like he had lost his mind and "didn't know what had happened."
Last summer, the father started having an affair with a woman from work. On the morning of Aug. 13, Watts told investigators he knew he had hit a breaking point and had to tell his wife. Shanann started crying and said she had a feeling there was someone else.
While sitting on top of her in bed, he also told her he didn't love her, to which she threatened to take the children.
"You're never gonna see the kids again... you're never gonna see them again," his wife said in response, Watts told investigators.
That's when he put his hands around her neck and started to strangle her.
"Every time I think about it, I'm just like, did I know I was going to do that?" he told investigators. "I didn't want to do this, but I did it ... I don't even want to say it felt like I had to, it just felt like there was already something in my mind that was implanted that I was gonna do it and when I woke up that morning it was gonna happen and I had no control over it."
His wife never fought back, he said.
After Shanann died, Bella walked into the room with her blanket, asking what
was wrong with her mom.
"Mommy don't feel good," Watts said he told her.
He then wrapped his wife in their bedsheet and dragged her down the stairs to his truck.
Watching him, the 4-year-old began to cry and again asked what was wrong with her mother. He told investigators that his daughter was a "smart girl" who "knew what was going on."
Watts loaded his dead wife's body onto the floorboard of his pickup truck and buckled his two daughters into the backseat. They were both carrying blankets and his 3-year-old, Celeste, was holding a stuffed animal.
When he arrived at the oil field site, Watts hauled Shanann's sheet-wrapped body from the truck and laid her on the ground where he would later bury her, the report states.
"What are you doing to mommy?" his daughters asked as they looked on.
He said he doesn't remember what he told them.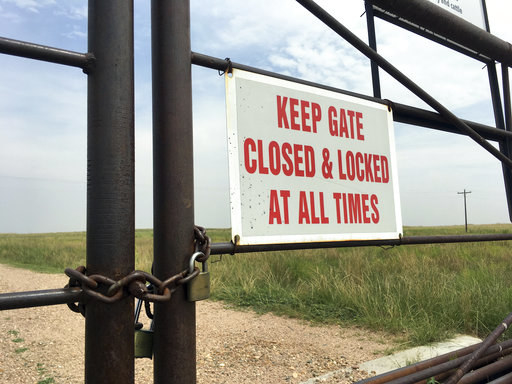 The father strangled Celeste first, wrapping her head with a blue Yankees blanket and covering her mouth and nose with his hands through the fabric. Bella was sitting next to her in the backseat the whole time, but didn't say anything, Watts said.
After Celeste stopped breathing, he dumped her body into an oil tank, feet first, locked the hatch, and walked back to his truck.
"Is the same thing gonna happen to me as Cece?" Watts recalled Bella asking softly when he returned.
That's when he said he grabbed the same blue blanket, put it around Bella's head, and "did the same thing."
"Daddy, no!" were the last words she said before dying, words he still hears whenever he shuts his eyes, Watts told investigators.
He then carried her to a separate oil tank, manipulated her body so it would fit inside, and locked it.
Finally, Watts said he buried his wife's body.
Before confessing to the murders last fall, Watts made it seem like his wife had taken his children and left him, telling police that when he got home from work one day, his family had "vanished."
"Shanann, Bella, Celeste, if you're out there, come back. If somebody has her, please bring her back. I need to see everybody, I need to see everybody again," he told ABC in an interview a day before he was arrested. "This house is not complete without everybody here. Please give her back."
During the February interview with investigators, Watts said he still has pictures of his wife and little girls in his cell and that he "talks to them every morning and night," reading them books and "some Scripture."
"Right now, it's just me," he said.