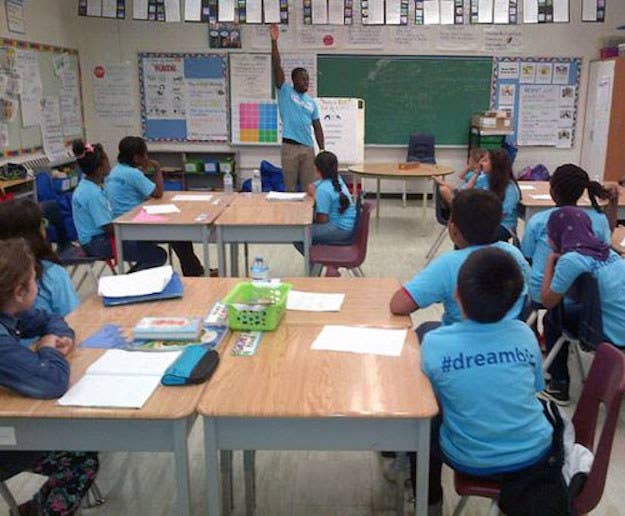 Canada's largest school board is indefinitely canceling all future trips to the US over fears that some students could be stopped at the border as President Donald Trump tries to impose border and travel restrictions on visitors.
The Toronto District School Board, which oversees about 245,000 students across 584 schools, said the uncertainty surrounding the temporarily blocked travel restrictions prompted the "difficult decision" to stop booking trips to the US.
"It's about inclusion, equity, and fairness," said Ryan Bird, the school board's spokesman. "We don't want some of our students stopped and not being let in at the border for no legitimate reason."
The board books dozens of trips to the US every year, meaning hundreds of its students will no longer participate in sporting events, performances, and academic conferences in cities like Boston, New York, and California, for the 2017-2018 school year.
The board will still go forward with 25 planned trips, but "will turn back" if any of the 900 participating students are barred from entering the US, where federal judges have temporarily blocked both of Trump's executive orders barring people from multiple Muslim-majority countries from entering the US.
"We have one of the most diverse school systems in the world and we're committed to promoting that," Bird said.
Several other Canadian school systems have enacted similar measures.
Last month, the Essex County school board in Ontario canceled a handful of trips and a junior high school in Winnipeg decided not to participate in a track meet in Minnesota because it wasn't sure all students would be allowed across the US border.
Earlier this month, the Girl Guides of Canada suspended all travel to the US over concerns some of its young members would be prohibited from entering the country.
"Students and parents are nervous and want to know what's going on," Bird said. "It's concerning and until we have more clarity we won't be making any more trips."