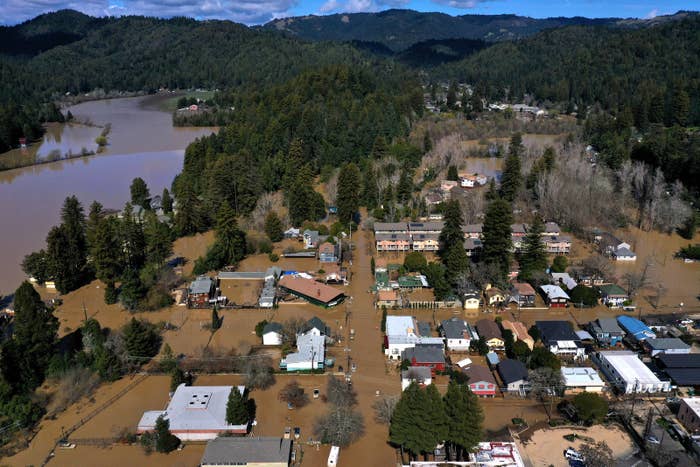 Days of unrelenting heavy rains have transformed Northern California communities into islands, stranding thousands of residents and submerging their homes, shops, and schools under several feet of brown water.
The now-inundated towns were caught in what meteorologists call an atmospheric river — a long stretch of water vapor that transports and dumps heaps of moisture like a "river in the sky." The phenomenon can carry roughly the equivalent to "the average flow of water at the mouth of the Mississippi River," US scientists say, and when combined with strong winds, can lead to incredible rainfall and flooding.
The incessant storms warped Sonoma County's Russian River, swelling it to nearly 46 feet — 14 feet above flood stage — and turning the towns of Guerneville and Monte Rio into islands, authorities said. It was the worst flooding the area has seen in more than two decades.
More than 4,500 residents were stranded, muddy water encircling their roofs, apartment complexes, mini-golf courses, and markets. Photos captured people loading supplies into kayaks and canoes, navigating submerged streets on long paddle boards, in row boats...and trash cans.
California Gov. Gavin Newsom declared a state of emergency in Sonoma and five other Northern California counties on Thursday, freeing up funds "to help communities respond to and recover from severe winter storms that have caused flooding, mudslides, erosion, power outages, and damage to critical infrastructure."
A week earlier, the new governor issued emergency proclamations for 21 other counties across the state still unearthing themselves from record-breaking winter storms and snowfalls.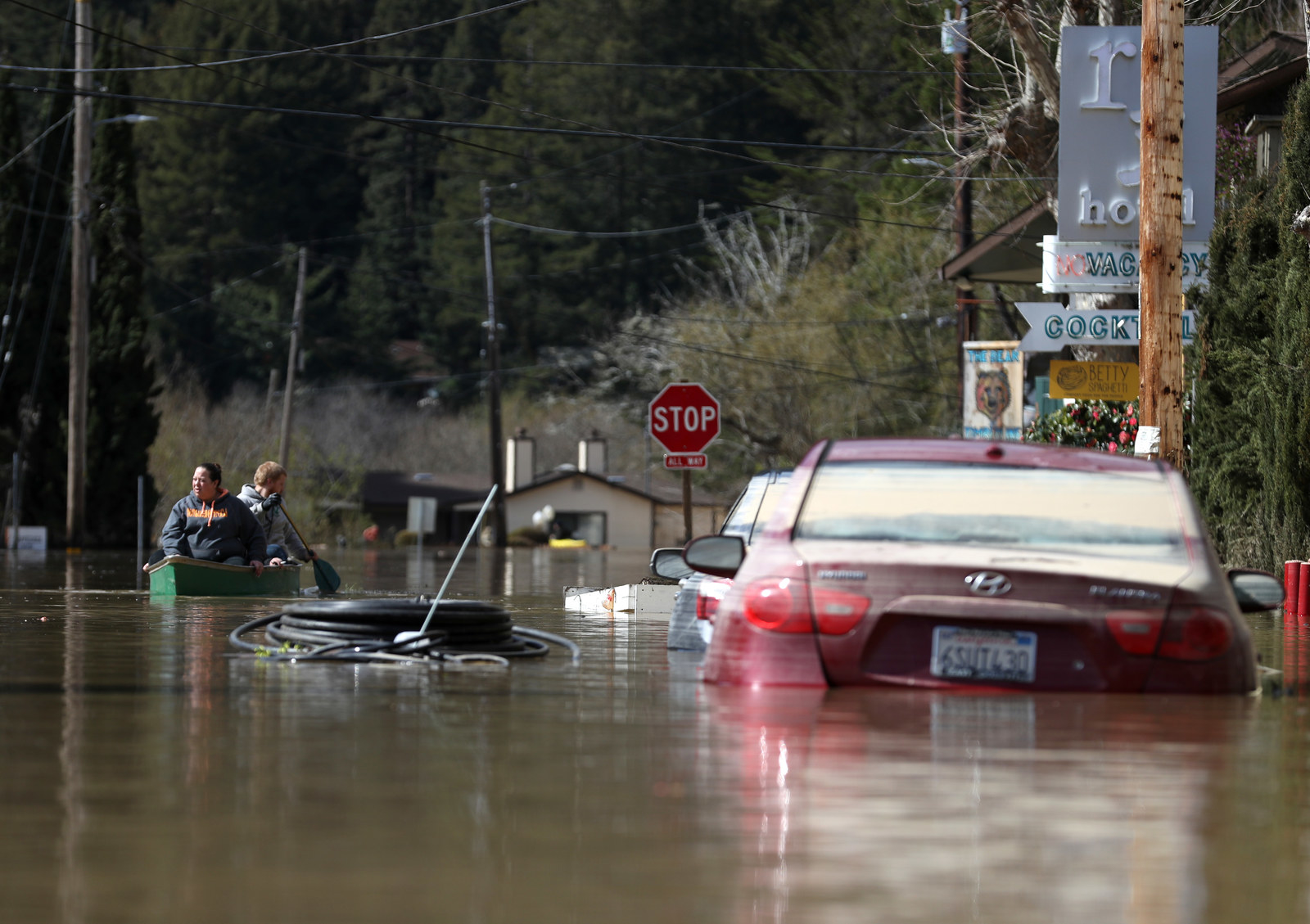 So far, the floods have damaged more than 3,000 structures in Sonoma County, the sheriff's office said Thursday afternoon. Authorities rescued 59 people with boats, helicopters, and high-water vehicles, and scores of roads remain closed.
Thankfully, the swollen river started to recede Thursday and residents had a rain-free day to go outside and try to assess the damage, though showers are slated to pick up again Friday night.
Stunning photos from the area showed the towns inundated by near-historic flooding, swallowing vineyards, wineries, highways, and mailboxes.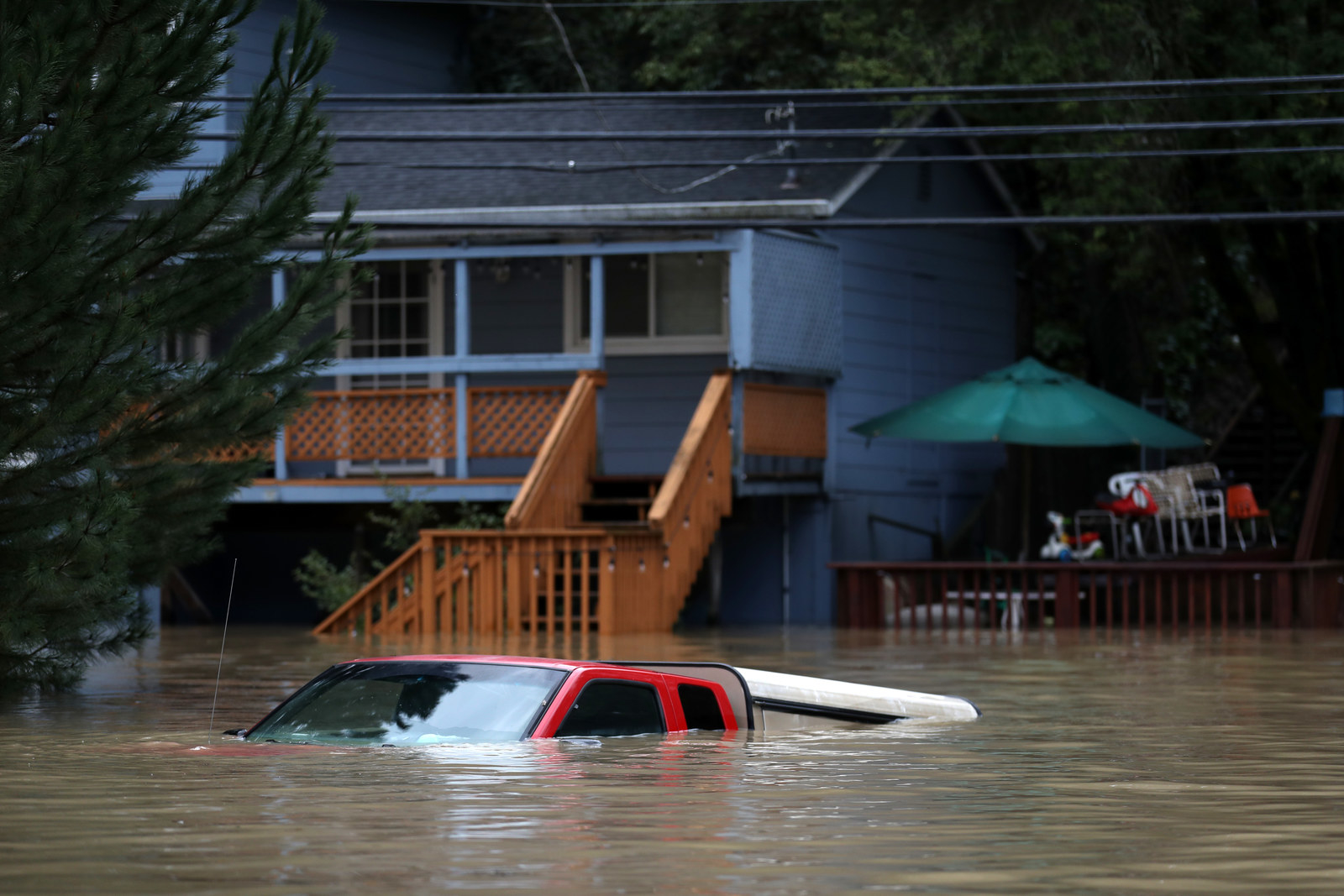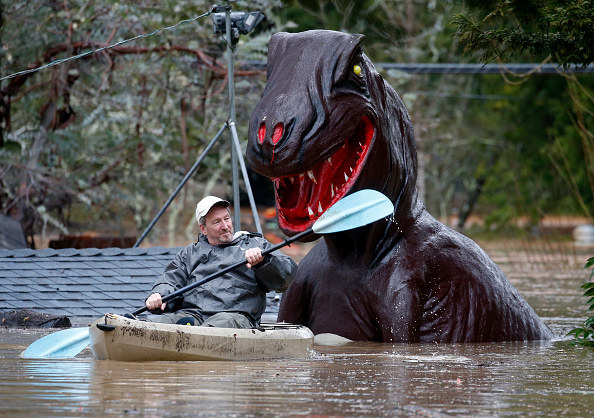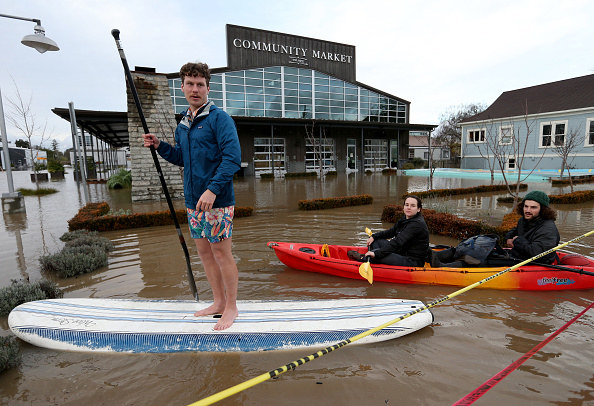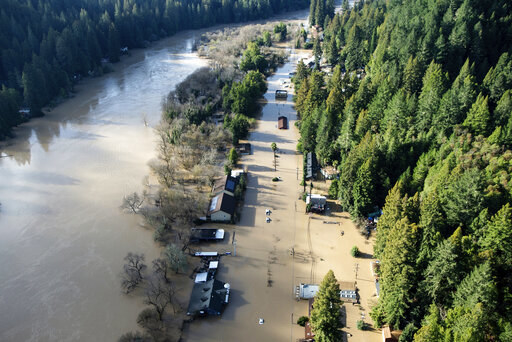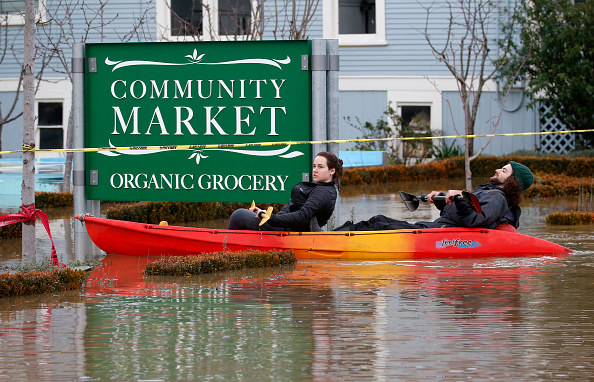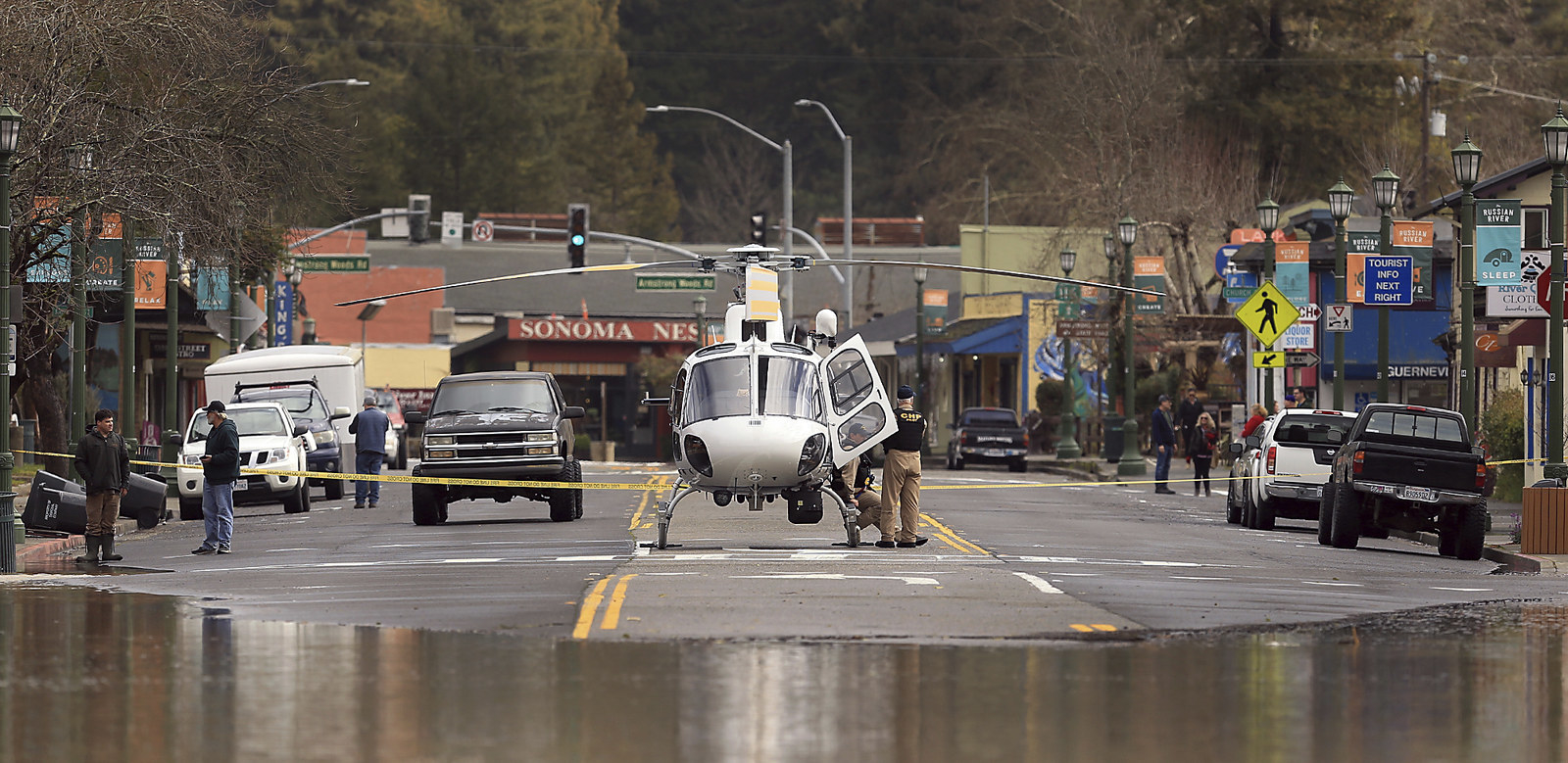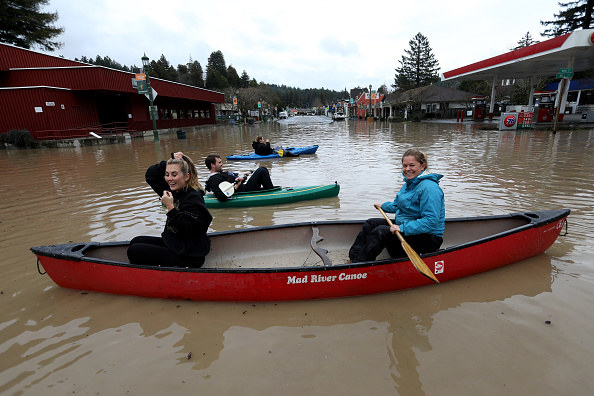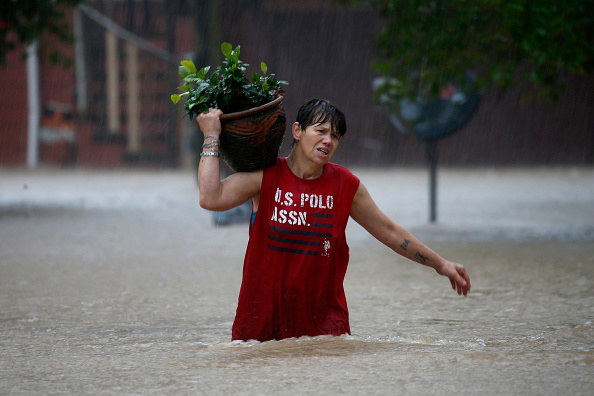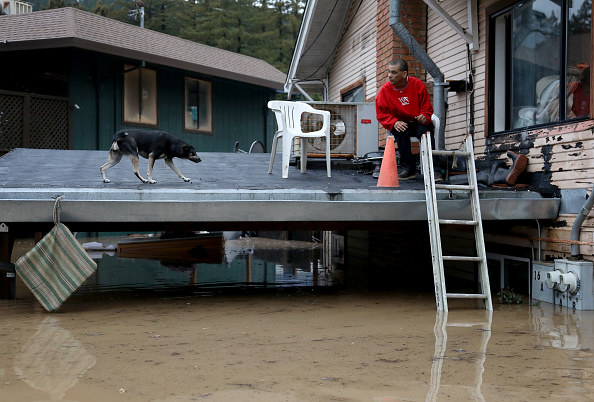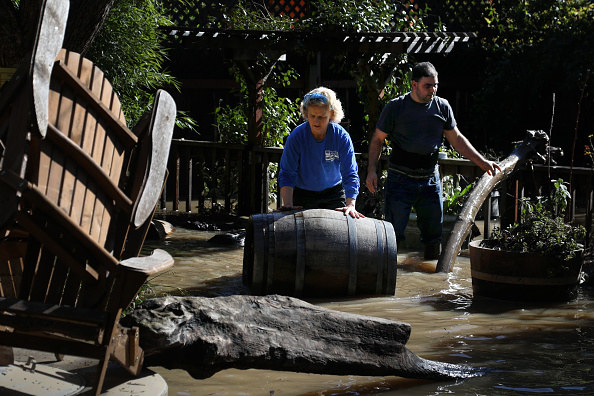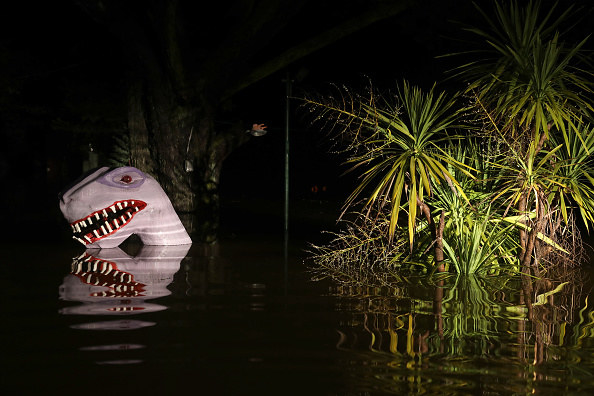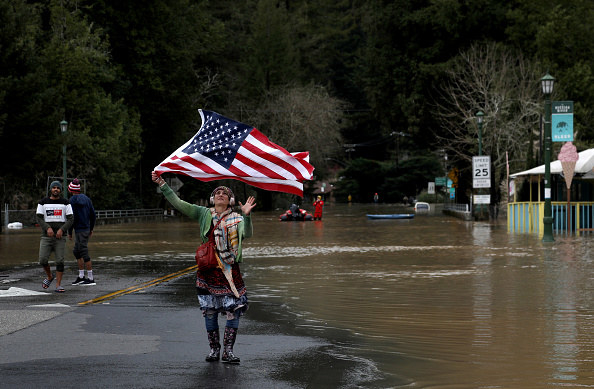 While it's been years since Northern California has experienced such intense, damaging floods, scientists say that, because of a warming climate, we could see more of these wetter atmospheric events that drench the ground, sparking floods and mudslides.
"When you have a series of these atmospheric events like we have had this year, the soil can't absorb anymore water and whatever continues to fall gets dumped right into rivers, lakes, and streams," said Paul Ullrich, a climate scientist at the University of California at Davis. "What we are anticipating, in light of climate change, is warmer temperatures that bring more moisture to the air and thus lead to wetter AR events."
While it's normal for California to experience heavy rainfall events, as the climate warms, atmospheric river-fueled storms are delivering more precipitation than we have seen in the past.
As a result, California's wet season may get shorter but more intense, wreaking havoc on communities and infrastructure.
"We were on track to have the driest period on record in California until Thanksgiving weekend and then these storms took off and now we are on track to be the wettest," Ullrich said. "It's pretty wild."