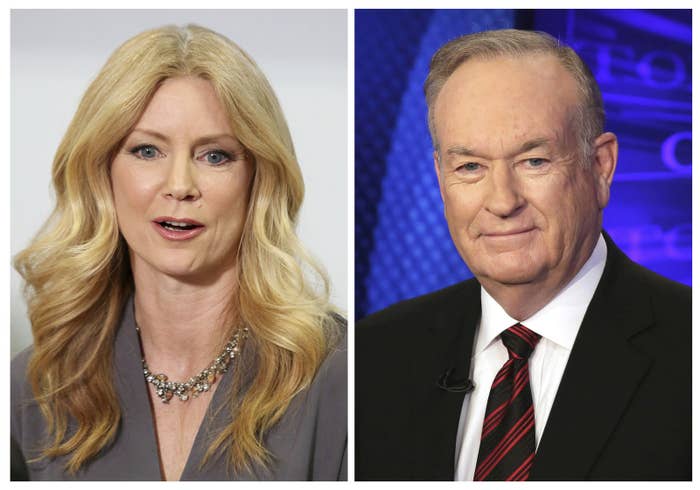 Fox News' parent company has enlisted an outside law firm to investigate sexual harassment claims against its top-rated host Bill O'Reilly after one of his accusers called the corporate hotline to report her experience.
21st Century Fox is opening the probe after Dr. Wendy Walsh, a radio talk show host in Los Angeles, called the network's anonymous tip line and detailed alleged harassment by O'Reilly. She posted the entire exchange on YouTube.
"21st Century Fox investigates all complaints and we have asked the law firm Paul Weiss to continue assisting the company in these serious matters," the company said in a statement. Paul Weiss is the same firm that investigated former Fox News chairman Roger Ailes, who was ousted from the company over harassment allegations.

O'Reilly and 21st Century Fox have noted that no current or former Fox News employee had called the hotline to report inappropriate behavior or concerns against him.

The investigation is the latest development in the mounting backlash against the Fox News star since the New York Times reported that five women received about $13 million to settle allegations against the 67-year-old. More than 70 advertisers have also pulled their commercials from The O'Reilly Factor, citing concerns over the "disturbing allegations."
Both O'Reilly and Ailes have denied the allegations against them.

Walsh said that O'Reilly had promised to make her a network contributor after numerous guest appearances on his show in 2013. She agreed to meet the host at a Bel Air hotel for dinner, where he then "got very hostile, very quickly" when she declined an invitation to his hotel room.
Lisa Bloom, a civil rights attorney who is representing Walsh, said she and her client decided to call the anonymous hotline because no one had done so.
Walsh has not sued O'Reilly or sought a settlement, said Bloom.
On Monday, Bloom said on Twitter that she had requested an independent investigation over "Paul Weiss' conflict as attorneys for Fox News," but was denied.
O'Reilly "is a despicable human being who has been exceedingly rude to me, and who has hurt many women," Bloom said in an interview wth Swaay. "He deserves everything he is getting, from the New York Times exposing his many settlements, to my client Dr. Wendy Walsh and me speaking out, to advertisers fleeing. Karma's a bitch, Bill."