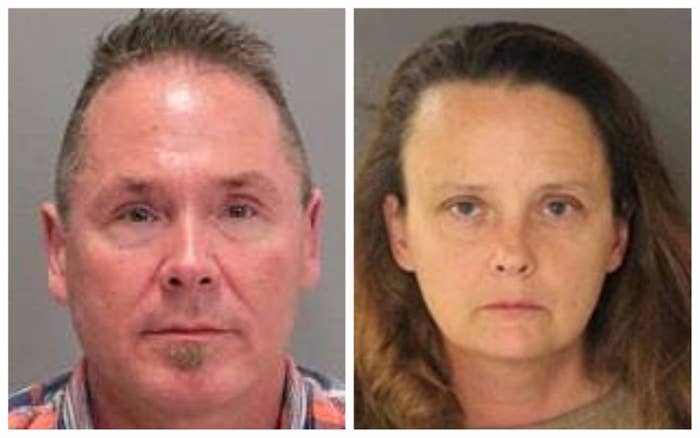 A passenger aboard a recent flight helped police save two young children after she spotted the man in front of her texting about sexually abusing them, authorities said Thursday.
The woman, a Seattle-area preschool teacher, was on a Southwest Airlines flight from Seattle to San Jose on Monday when she noticed the passenger sitting right in front of her texting disturbing messages about sexually molesting young children, police said.
Thanks to an enlarged font and big smartphone screen, she was able to read and take pictures of the messages and alert the flight crew. Upon landing, an attendant notified a San Jose police officer working inside the terminal.
"It was in large font, and she sees certain words and starts contemplating there's something bigger there," San Jose sex-crimes detective Nick Jourdenais told the Mercury News. "Then the conversation transitions to children. That's the moment when she decided to preserve the evidence as best as she could."
Police, along with FBI agents, then detained the passenger, 56-year-old Michael Kellar of Tacoma, Washington, in the airport terminal. Working with detectives in Seattle, authorities were able to use data and evidence from Kellar's phone to target the Tacoma home where the woman he was texting with lived.
Investigators said that 50-year-old Gail Burnworth was carrying out Kellar's sexual requests on two children, ages 5 and 7, the newspaper reported. Police say the children have been identified as victims.
Burnworth was working as a babysitter, which is how she and Kellar had access to the children, police said, though they declined to comment on the children's relationship to the suspects and how the two adults knew each other.
Kellar was booked into the Santa Clara County jail on two felony counts of attempted child molestation and two felony counts of solicitation of a sex crime. He is being held without bail.

Burnworth is being held at Pierce County jail in Washington, for felony counts of sexual exploitation of a minor, rape of a child, and dealing in depictions of a minor engaged in sexually explicit conduct.
Police are calling the preschool teacher a hero.
"It's kind of mind-blowing," Jourdenais said. "She gets on a plane, a normal citizen minding her business. A couple of hours later, she's intervening on quite possibly the most traumatic thing children can go through. This was life-altering for them."