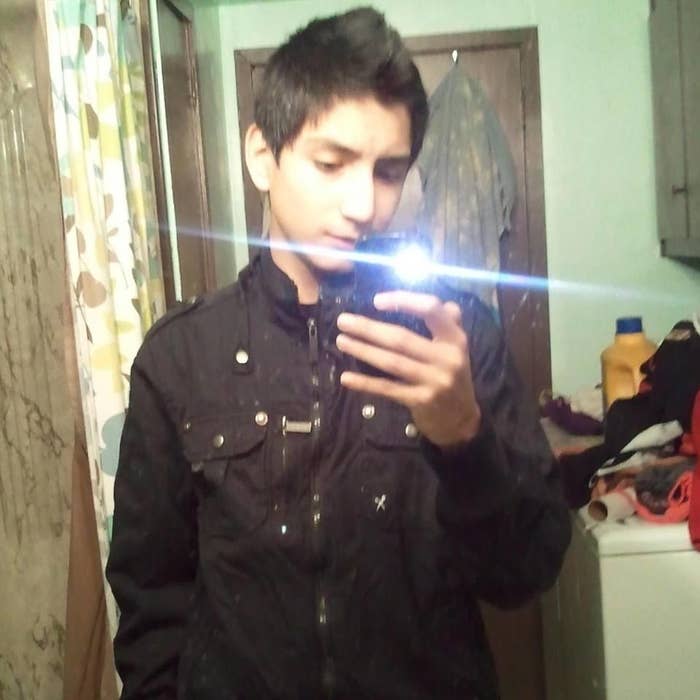 A 19-year-old Washington state man raped a teenager as she was dying from a drug overdose, took photos of her unconscious body and sent them to his friends to brag, then left her lifeless to go to work at a Dairy Queen, police say.

Brian Roberto Varela was arrested Thursday in Lynnwood, Washington, after co-workers said he boasted about what happened and they read a frantic Facebook post from the missing teen's mother, leading the employees to call police.
Early Tuesday, deputies from the Snohomish County Sheriff's Department swarmed Varela's mobile home in Martha Lake and found the body of 18-year-old Alyssa Mae Noceda stuffed into a black plastic bin. Noceda had been missing since she went to a party at the mobile home park on Saturday, her mother said on Facebook.
Varela told police the teens had known each other for a few years and had been communicating on Snapchat. Noceda, he said, had recently broken up with her boyfriend and came over to his place to party and hang out.
Varela was known to use and sell drugs, including marijuana, acid, cocaine, and Percocet pills, a police report states.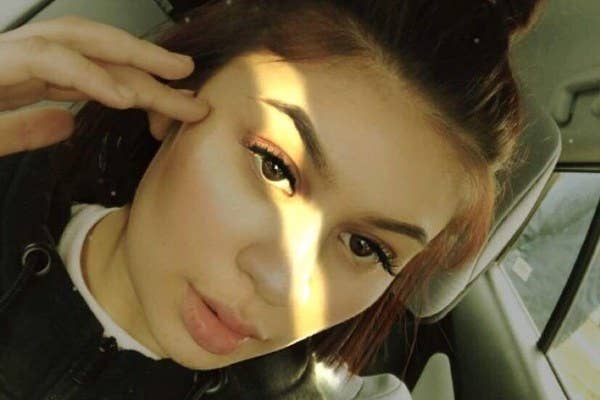 After Noceda snorted a "large line of Percs" (painkillers), Varela gave the 18-year-old a "dab" of liquid THC and she immediately collapsed and fell unconscious, Varela and other witnesses told police.
But instead of calling for help, Varela raped the teen, the police report states. Friends of Varela said he told them he "did not know if she was alive or dead when he ejaculated into her."
The 19-year-old took several photos of Noceda naked, unconscious, and blue-lipped on his bed and texted them to his friends in a group chat, Varela's friend Jayson Pepito said.
"LOL I think she od'd, still breathing," the text read. "I'm smashing her to pass the time."
Pepito said Varela boasted about the act, saying, "She died having sex with me."
Afterward, Varela thought Noceda might still be breathing and considered taking her to a hospital, but told friends he was "too tired to do so" and went to bed. When he woke up the following morning, she was dead, the report said. Varela then showed his roommate and another person Noceda's body, which his roommate recalled as being stiff with foam around her lips. After hearing about what happened, they told Varela to call the police.

Instead, the teen closed and locked his bedroom door and went to work a double shift at Dairy Queen. Varela later told authorities that he didn't call 911 after Noceda fell unconscious out of fear of law enforcement.
During his work shift, Varela bragged about the party and having sex with Noceda, and was acting strangely and saying he needed to bury a body, his coworkers told police.
Varela detailed how he had broken Noceda's legs to stuff her body into a black crate, which he planned to fill with onions and bury, a coworker said. After hearing this, a coworker searched Facebook, found Noceda's mother's post about her missing daughter, and went to the police early Tuesday morning.
When confronted by authorities, Varela claimed that Noceda was "out of it" during sex, but said it was consensual. After she died, he said, he tried to remove his DNA from her body, stuffed her into a plastic tub, tossed in some rags, and went to bed.
On Monday, after reading the Facebook post from Noceda's mother, Varela used her "dead thumb" to unlock her iPhone and update her Snapchat with a post intended to make it appear like she had run away, which she had done before, the report said.
After updating her social media, he threw the phone into a wooded area behind the Dairy Queen. Deputies later recovered it and are searching its contents.
Varela told police that he "researched" on his phone how to get rid of a body. He was arrested on suspicion of manslaughter, homicide by controlled substance, and second-degree rape.
Prosecutors have charged the 19-year-old with first-degree manslaughter, second-degree rape, and controlled substance homicide.
The Herald reported that Varela showed up to a hearing in Everett District Court and appeared to be smirking. Deputy prosecutor Bob Hendrix said the allegations against the teen showed "a callous and shocking disregard for human life."
Before arresting Valera, deputies spoke with his mother, who said she had kicked her son out of his home because of drugs and his "gangster lifestyle." The teen also identified as an ex-gang member, according to a court affidavit.

Like thousands of counties across the US, Snohomish is caught in a rampant opioid epidemic. Although the county makes up 10% of Washington's population, it accounts for 18% of the state's overdose deaths, Shari Ireton, the sheriff's communications director, told BuzzFeed News. The number of overdose deaths outnumbers the county's automobile fatalities by 60%, she added.

"But an opioid overdose as a crime, in relation to a homicide, this is new for our county," Ireton added.
Noceda's mother, Gina Pierson, has been posting tributes to her daughter on Facebook. In the comments, people remembered the 18-year-old as a "firecracker," "bright and headstrong."
"I met Alyssa in middle school, and I was shocked when she stood up for me against awful bullies," a former classmate wrote. "I knew her as a person and all I can say is that she was a generous, outgoing girl who was always nice to me."