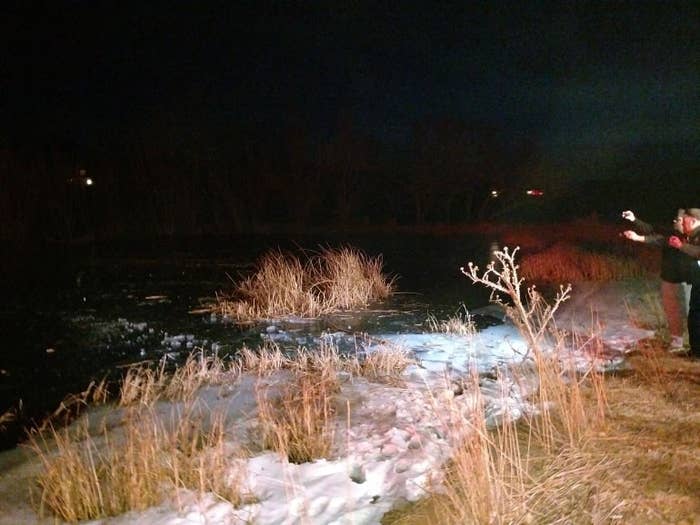 A sheriff's deputy in Utah punched his way through a frozen pond on Christmas to save an 8-year-old boy who had fallen through the ice, officials said Tuesday.
The little boy was chasing his dog in the Southern Utah town of New Harmony when he ran onto a frozen pond and crashed through the thin ice around 5 p.m., Lt. David Crouse of the Washington County Sheriff's Office said in a statement.
The boy had been playing with his siblings and one of the children tried to help him but was unable to pull him out of the water. He then ran and notified other family members, St. George News reported.
Sgt. Aaron Thompson was the first to arrive and "made the personal decision" not to wait for the dive team. He quickly removed his police gear, and punched through the ice to make a pathway to the boy, who was struggling in the icy water about 25 feet away from the shore, the release states.
"Sergeant Thompson used his arms to punch through the ice, creating a pathway to the victim. Thompson was able to locate the victim under the ice and bring him back to shore where awaiting medical personnel began treating him," Lt. Crouse explained in a statement.
A helicopter then took the boy to a nearby hospital. His condition is still unknown.
Thompson was also treated for cuts and scrapes from breaking through the ice and some symptoms of hypothermia, Crouse said.