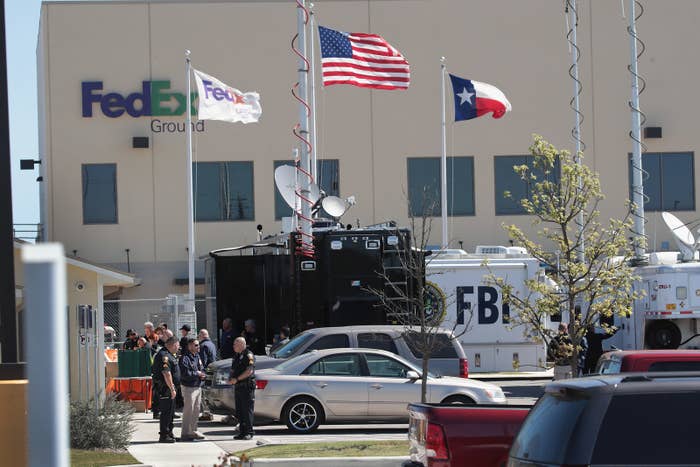 Anthony House was a quiet, devoted father of an 8-year-old girl. Draylen Mason was a 17-year-old musician about to start at the University of Texas. They couldn't have known that on March 2 and 12, respectively, packages that had been left on their Austin doorsteps would end their lives.
House was killed while getting his daughter ready for school. Mason died while getting ready for a morning workout.
The bomber, Mark Anthony Conditt, was killed early Wednesday when he detonated a bomb in his own vehicle after being chased down by police.
Meanwhile, a 75-year-old woman, Esperanza "Hope" Herrera, remains in critical condition after handling a package sent by Conduitt on March 12.
Two other men, who have not been identified, were also injured in the bombings, when they set off a trip-wired device with their bicycles on March 18.
Here's what we know about the victims:
Draylen Mason, 17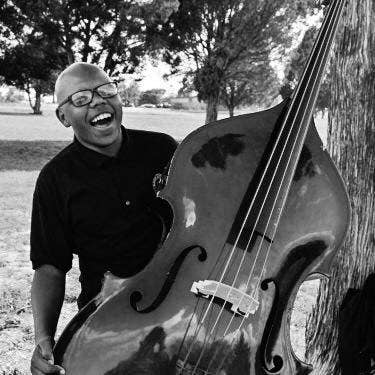 Mason was a passionate, accomplished, and talented musician with an "infectious smile" who was set to pursue a music degree at a selective program at the University of Texas, his current school, East Austin College Prep, said in a statement.
On March 23, Mason would have learned that he had been offered one of 130 spots amongst 1,500 applicants at the renowned Oberlin Conservatory of Music, Michael Manderen, the admissions director of the Ohio-based institution, told the Associated Press.
Manderen said the decision was made before Mason was killed on March 12, but that he would have been informed on Friday, nearly two weeks after his death.
The teen was preparing for his morning workout with his mom when a package bomb exploded in his kitchen, killing him and injuring his mother.
"His grandmother, Sandra Jones, watched as he took his last breath," a family member said on a YouCaring fundraising page. "Our hearts grieve — we were preparing to send him off to the university of his choice, but now we are now faced with the need to plan a life celebration to honor his legacy."
A devoted Christian and avid community volunteer, Mason aspired to be a neurosurgeon. He was a black belt martial artist who loved to dance, and also performed in jazz and mariachi groups.
His Facebook page shows a smiling, focused, and vibrant teenager who performed in an array of orchestras, including at the Interlochen Center for the Arts and the Austin Youth Orchestra.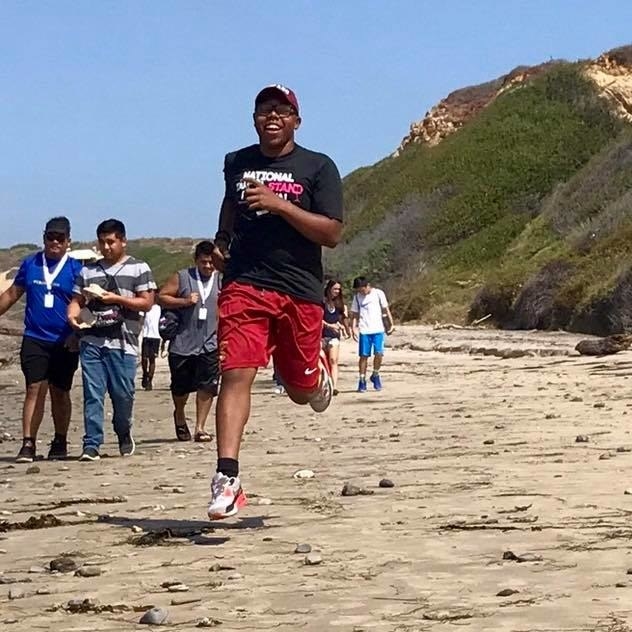 Austin Soundwaves, an arts and music program for artistically underserved children, called Mason "wise beyond his years" and someone who left a powerful impact on the music community.
The young musician had been part of the organization for six years and "took advantage of every opportunity presented," leaders said in a heartfelt Facebook post.
"We've received calls and messages from professional musicians who only met or heard him play once, but didn't forget the light and joy in his heart and his eagerness to learn... He stood up for what he believed in and was compelled to speak out against injustice in the world," the statement said.
People on social media shared their memories of Mason and described the young musician as "kind" and "inspiring," with a "beautiful heart."
"My daughter had the honor of playing her bass next to him at the Charter School All Region Orchestra the past 2 years. We are so sad...he was such a kind talented person," a woman named Carrie Proctor wrote.
Dr. Juan Sánchez of East Austin College Prep said Mason had a smile that lit up a room "and you couldn't help but smile back when he spoke to you."
"We will do our best every day to honor his spirit and continue his good works," he added.
When he was about 12, Mason won a contest for his essay on racial profiling.
Former Austin Councilman Mike Martinez, who met the teen after he was honored, said on Facebook that the essay "was so insightful and mature for such a young man. All of these tragedies are so horrible for our community. We must put a stop to this. RIP Draylen."
Anthony Stephan House, 39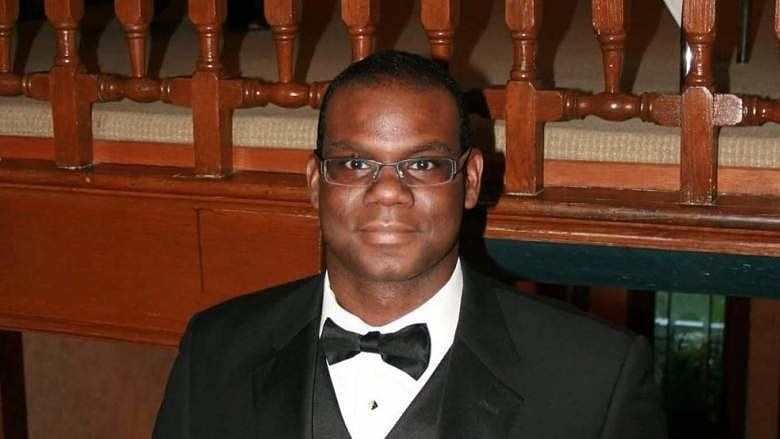 Anthony Stephan House died March 2 as he was preparing to take his 8-year-old daughter to school, a family member said on a GoFundMe page.
"His whole purpose in life was to provide the best possible opportunities for his family to enjoy a fruitful, love-filled life," the campaign said, attributing the statement to House's mother. "Stephan loved his family. He was a caring and devoted father. His death has left us all traumatized and devastated emotionally. His daughter is now left fatherless."
House was described as quiet, humble, and a talented athlete who, according to KUT News, planned to mentor young boys and girls this coming summer.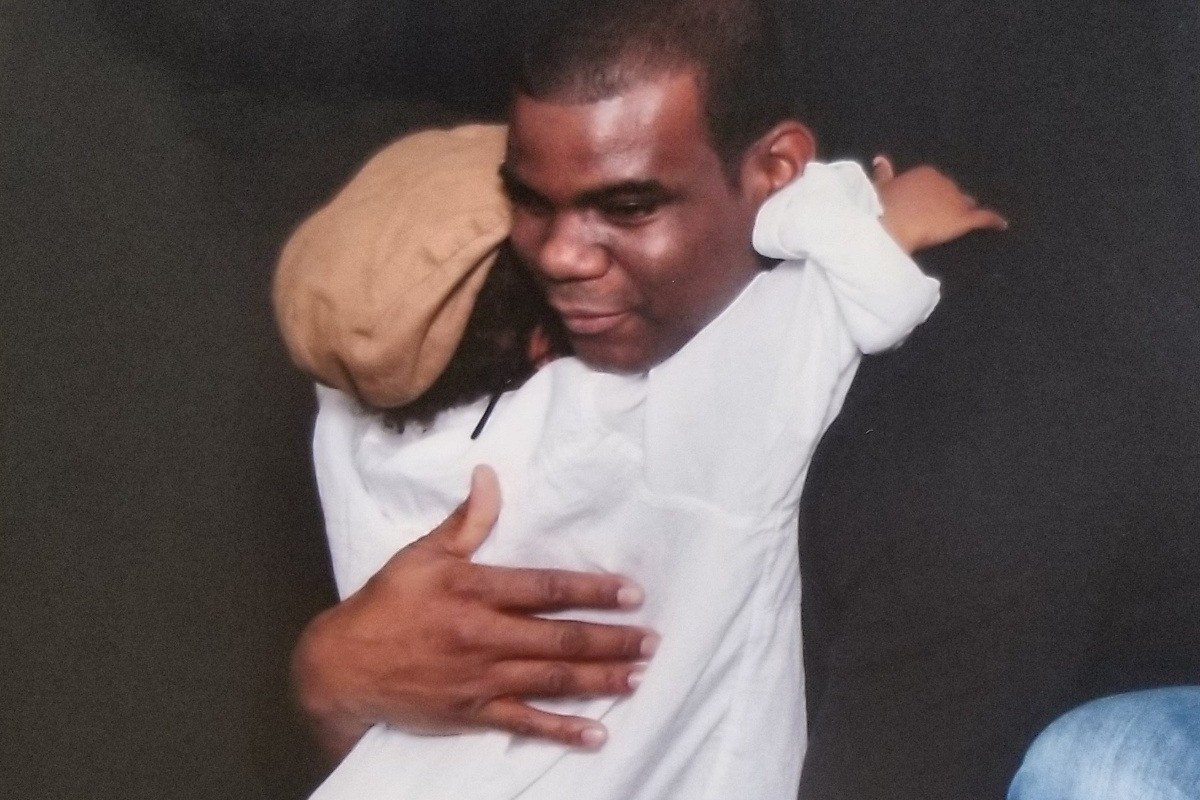 House graduated from Texas State University in 2008 and worked as a senior project manager at Texas Quarries and Acme Brick, according to his Facebook and LinkedIn accounts. He had recently started at Austin Community College, the Austin Statesman reported.
Childhood friends recalled House's focus and drive, both in his studies and on Pflugerville High School's track and basketball teams.
"He wanted to be something different and bigger than what a lot of people thought he was going to do," Greg Padgitt, who graduated two years before House, told the Statesman. "He was quiet, but jokey with the kids that he let in. He was a great kid."
A woman named Tisha Bronson wrote that she knew House in middle school and high school and remembered him as "so nice, funny, and sweet."
"I know the pain his wife his going through and the pain his daughter is going through," Bronson said.
Esperanza "Hope" Herrera, 75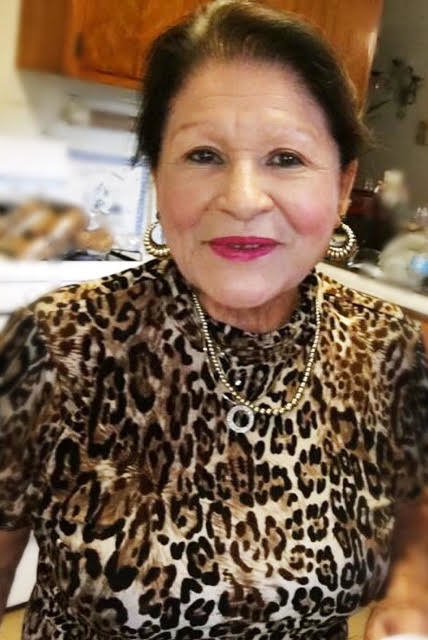 Esperanza "Hope" Herrera remains in critical condition after she picked up an explosive package left outside her mother's house on March 12.
The 75-year-old is the primary caregiver for her 93-year-old mother, according to a GoFundMe page set up for her family, and now has "serious life-threatening injuries" from the shrapnel.
Both of Herrera's legs are broken, her kneecap is shattered, her right arm broken, two of her fingers have been amputated, and she sustained severe wounds to her face, her grandson, Joshua Herrera, wrote on the GoFundMe page.
"Esperanza has undergone multiple surgeries and she will continue to have several more," he wrote. "She is continuing to fight for her life each day and she will have a long road to recovery ahead of her."
In a statement sent to BuzzFeed News, Josh Herrera expressed his family's condolences to the grieving families of House and Mason. Despite their own pain, Herrera wrote, "it is our Christian duty and obligation to pray for the soul of Mark Conditt and his family, and we will continue to do that."
He described his grandmother as a "warrior" who continues to fight for her life each day.
"We all call her 'mom' because she is the foundation of our family and she continues to be a source of strength for us all during this time" he added.