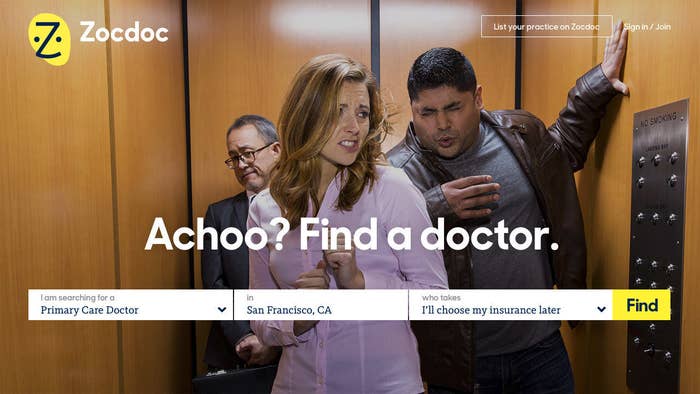 Zocdoc, a health care scheduling service, has laid off 5% of its staff, BuzzFeed News has learned. The cuts, which claimed the jobs of 33 employees, largely affected Zocdoc's local sales staff in Phoenix.
Zocdoc confirmed the layoffs to BuzzFeed News, noting that some employees were offered the opportunity to relocate to New York City, where the company's sales team will be consolidated.
According to a company spokesperson, Zocdoc plans to keep its Arizona office open, staffed by about 100 remaining employees. After this week's layoffs, the company will still employ about 600 employees globally.
Zocdoc's decision to reduce its workforce comes at a time when many tech startups are steeling themselves for a long-anticipated downturn.
Zocdoc, which was valued at $1.8 billion last summer, claims this week's layoffs are not indicative of a fear of what's to come, or shrinking ambitions. Instead, it describes them as a move "to match the strategic direction of our business and the evolution of the healthcare industry."

According to Zocdoc officials, the company is operating in a medical economy shifting from individual practices to larger health care systems, like hospitals. Zocdoc claims that its local door-to-door sales approach lost its effectiveness and some sales team members were let go as a result. Zocdoc says it has no plans to cut any of its enterprise sales staff, which works with larger clients.