Last month, YouTube announced YouTube Red, a subscription service for the video platform that would allow viewers — at $10 per month — to watch videos on YouTube ad-free. With that announcement came the promise of YouTube Music, a standalone music-streaming app that could put YouTube squarely up against rival services like Spotify and Apple Music.
Today, that service launches.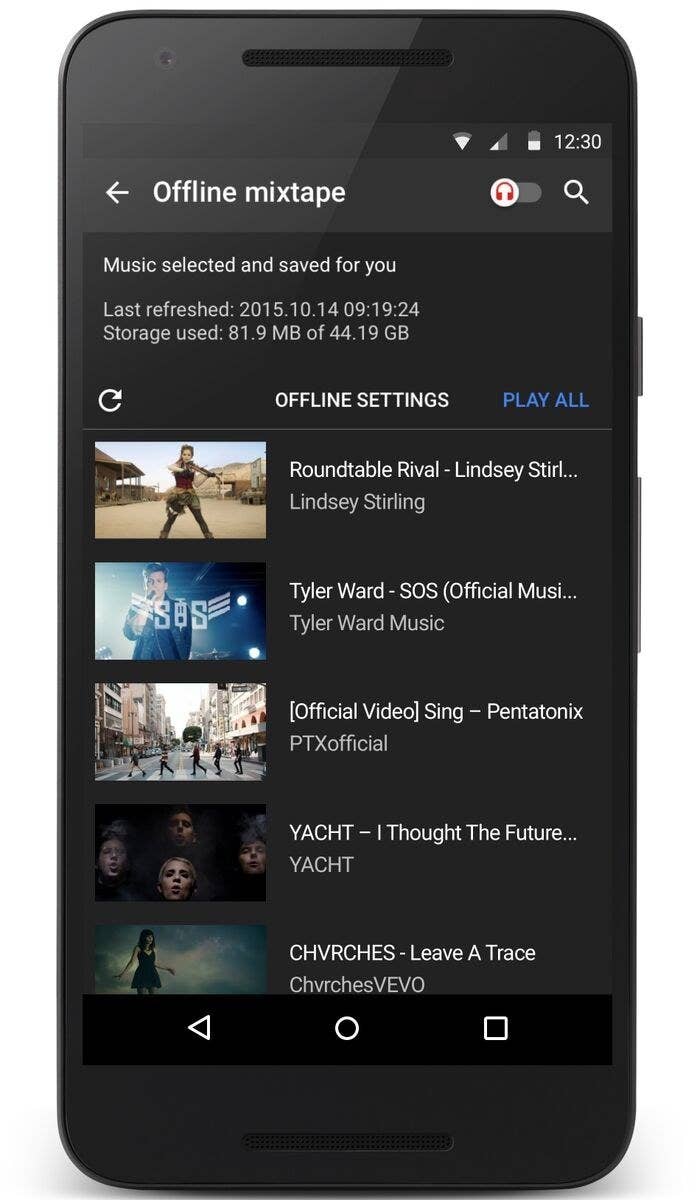 YouTube Music, like Spotify, offers both free (read: ad-supported) and paid versions (through a YouTube Red subscription). Using the free version, YouTube Music is very similar to what's currently available on the primary YouTube app, albeit with a streamlined interface only for music and a dedicated discovery section meant to surface what people want to listen to. The paid version — which debuts with a 14-day trial period — is positioned as a competitive entrant into the on-demand music streaming economy.
In its paid incarnation, YouTube Music will stream music without ads and allow songs to be saved for offline listening.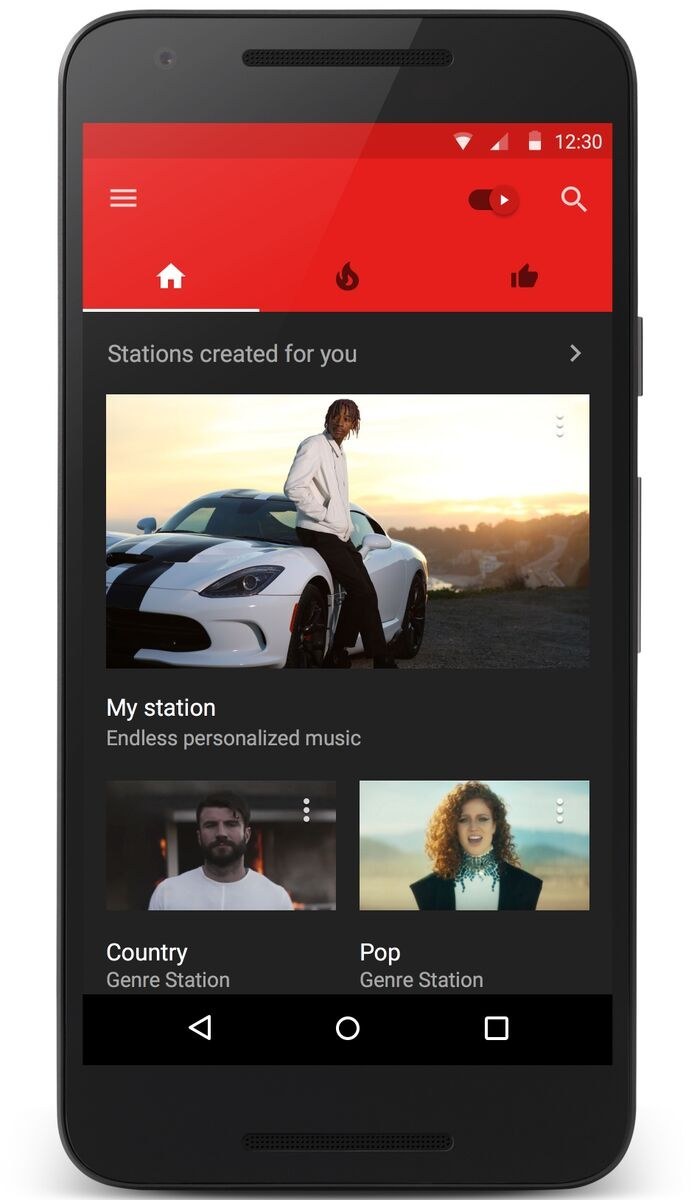 That last feature — the ability to take music on the go — is what makes YouTube Music a legitimate streaming service on par with Spotify and Apple Music. Previously, licensing limits prevented YouTube users from listening to music through the service without an internet connection.
Given YouTube's size and popularity, Red also brings a new competitive edge to the field: a different catalog. While Spotify and Apple Music have, for the most part, the same collection of songs (excluding the occasional Apple Music exclusive), YouTube has a huge and eclectic collection, including live performances, remixes, and esotera that can't be found on any other fully licensed platforms. If YouTube can keep the labels happy — no small feat — the company could distinguish itself from rivals with a substantially different offering.