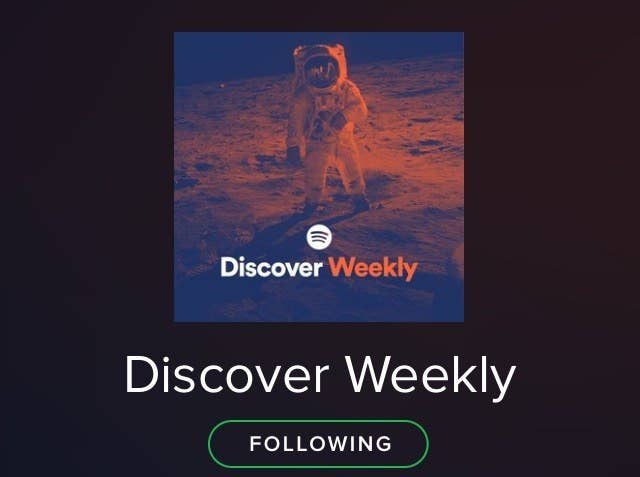 Spotify's Discover Weekly is very, very popular.
Now, we know just how popular.
On Thursday morning, Spotify released listener numbers for its weekly, algorithmically generated playlists, and they're about as impressive as the social media chatter (and sometimes outrage) would have you believe.
Ten weeks since its release, Discover Weekly — which takes individual Spotify users' listening histories and spits out a personalized playlist every Monday morning — has already reached 1 billion listens. That's about 100 million streams per week on average. For some context, Drake's If You're Reading This It's Too Late broke Spotify's album streaming record this February, racking up 17.3 million streams in three days. Justin Bieber's "What Do You Mean?" just set the single-song streaming record at 21 million streams in five days. Only three artists — Eminem, Ed Sheeran, and David Guetta — have racked up more than 2 billion streams on Spotify over their entire discography.
All of this to say: A billion is a large number of streams in just 10 weeks.
According to Spotify, 60% of users who try Discover Weekly go on to stream five or more tracks. Essentially, the people who use the playlist use it a lot.
Those listeners are engaging, too; 71% of Discover Weekly listeners save at least one song to their own playlists. The key to Discover Weekly's accuracy thus far is Spotify users' playlists — it takes what's in your playlist, finds someone with similar taste, and serves up the songs they're listening to that you aren't. So far, it's apparently working.