Starting today, Tinder is getting political.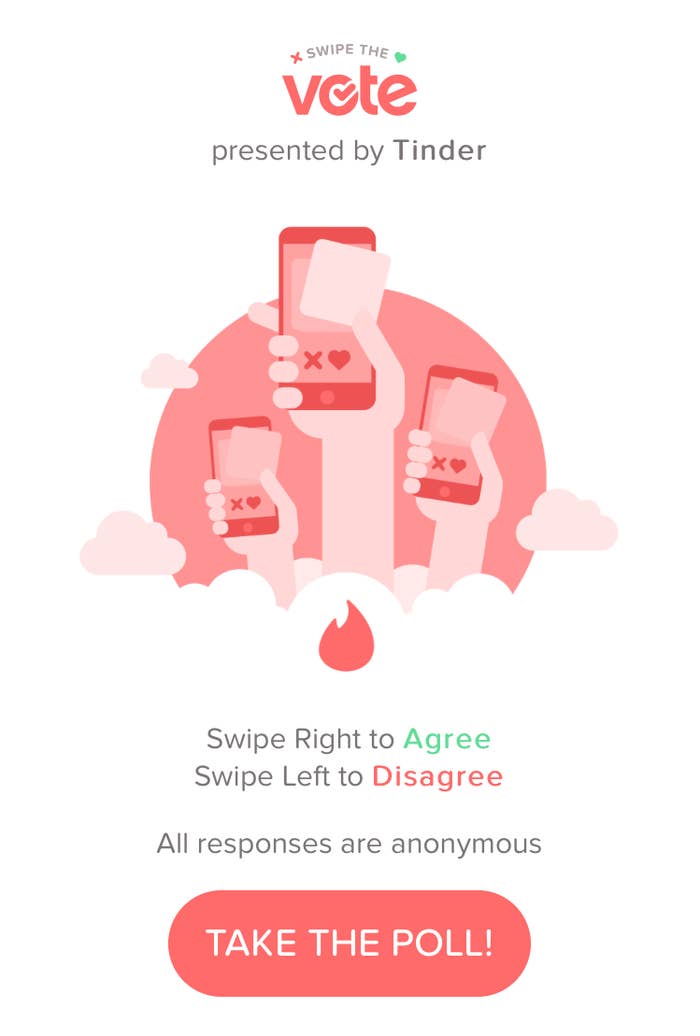 It's Tinder, but for ~the issues~.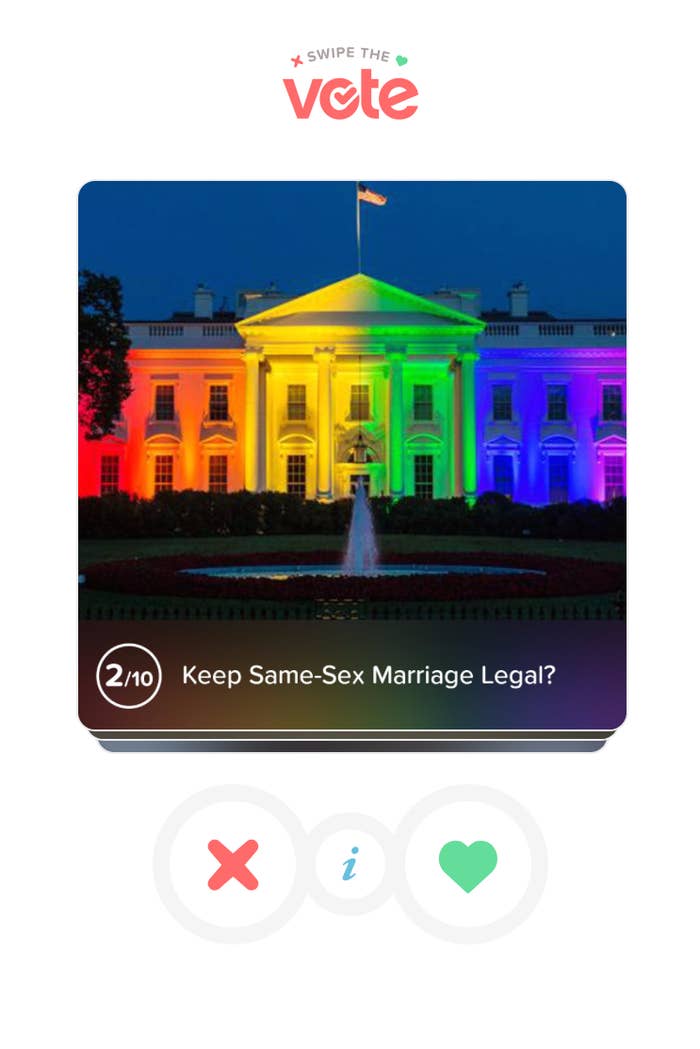 If you tap the issue, Tinder runs you through some bullet points for context.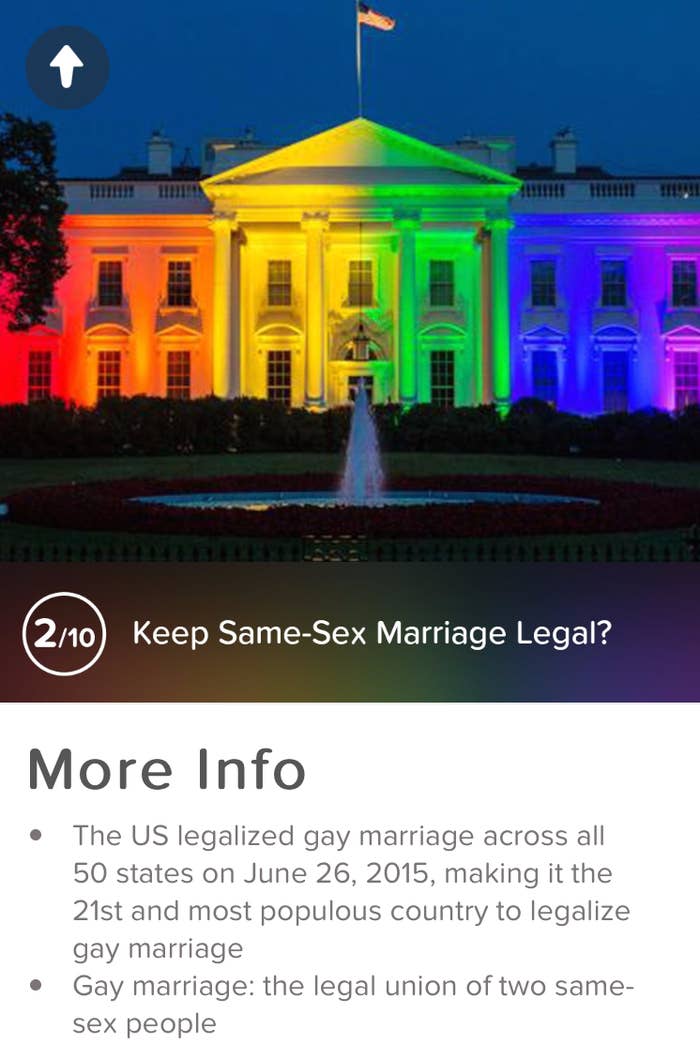 Then, when you've run through the 10 issues, Tinder tells you who it thinks you most agree with.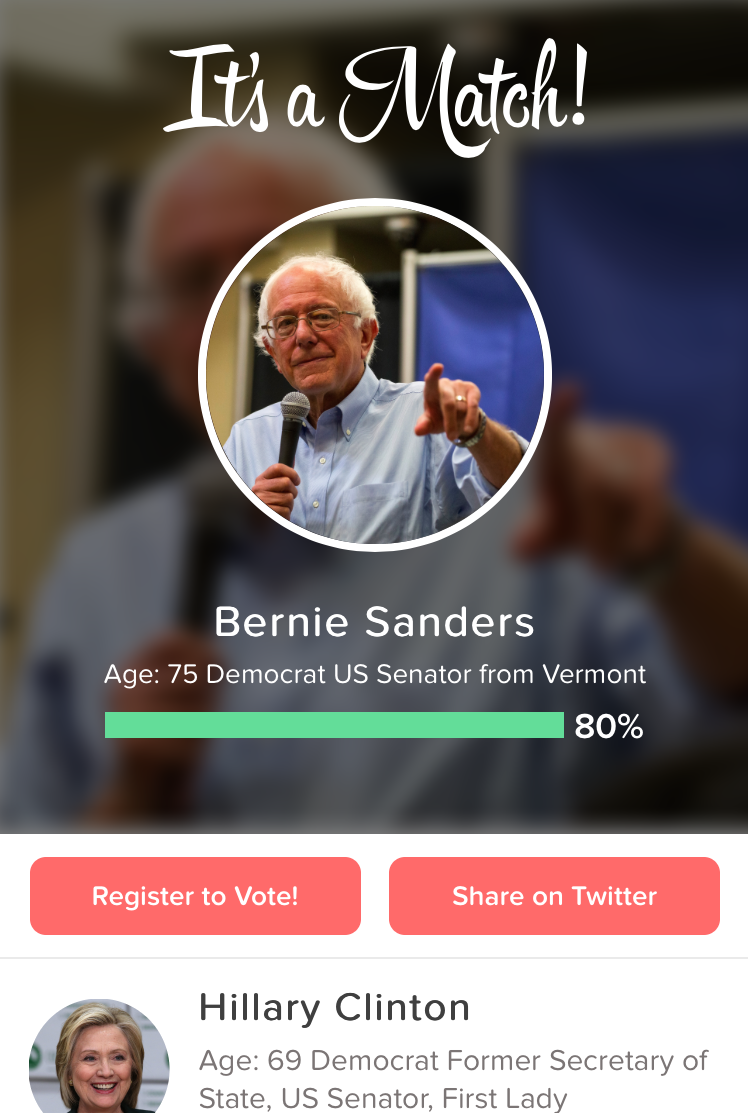 And finally, Tinder will help you register to vote.