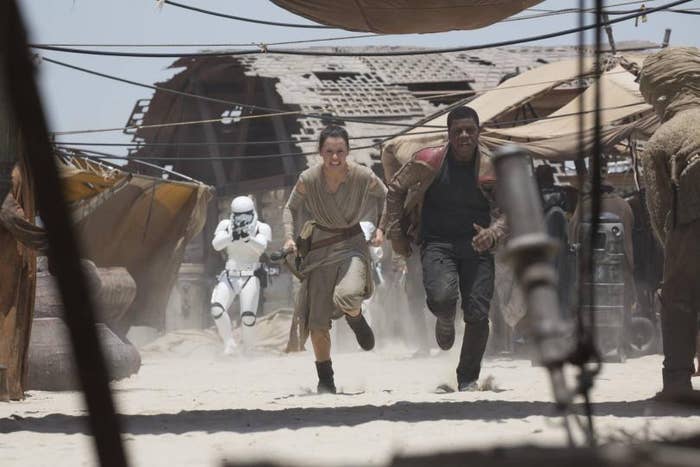 Disney did everything it could to leak-proof Star Wars: The Force Awakens. It filed suit over a single image of villain Kylo Ren posted to the web ahead of the film's theatrical debut; it skipped award shows in an effort thwart DVD screener torrents that plagued The Hateful Eight, Creed, In the Heart of the Sea, and a number of other movies. And Disney's efforts paid off — until last night, whenThe Force Awakens finally hit the torrent sites.
The Blu-Ray version of the film — set to be released in two weeks — was leaked online late Tuesday night. According to a report from Torrent Freak, the film was illegally downloaded around 250,000 times in its first 12 hours online. Given the popularity of the Star Wars franchise and of this particular episode — which grossed over $2 billion at the box office — that number is going spike higher in the days ahead.
But just because pirated copies of The Force Awakens are available for download online doesn't mean it's wise to avail yourself of them. Downloading pirated movies is illegal and a practice fraught with risk. A torrent as popular as this one is likely to be will attract all sorts of attention from law enforcement and malware peddlers.