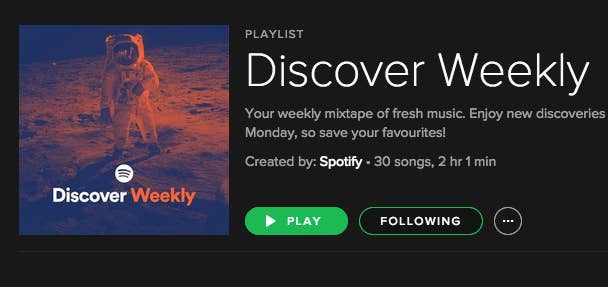 Update
According to Spotify, the bug delaying Discover Weekly on Monday has been fixed, and users should have access to the playlist by Tuesday at the latest.
Discover Weekly is a Spotify feature that delivers an algorithmically personalized playlist to its users each week. It's supposed to update every Monday morning and people really love it. It's pretty popular, and has an avid fanbase online. But there's a flip side to that love.
When it doesn't update, people get angry.
Or, sad.
And there a lot of questions.
A Spotify spokesperson told BuzzFeed News that there is a "known bug" preventing the update.
While hand-wringing over the delay seems bad, it's proof that Spotify has something on its hands that works. In an increasingly crowded streaming music market, finding a way to hook people to a single service is invaluable. From the looks of things, Spotify might have one in Discover Weekly, which is only two months old.