Spotify Will Tell You Which "Game Of Thrones" Character You Are
Jon Snow loves indie rock, Dany is into "shimmer pop," and Tormund Giantsbane is a metal head.
Game of Thrones picks up again this weekend, and the question on everyone's mind is: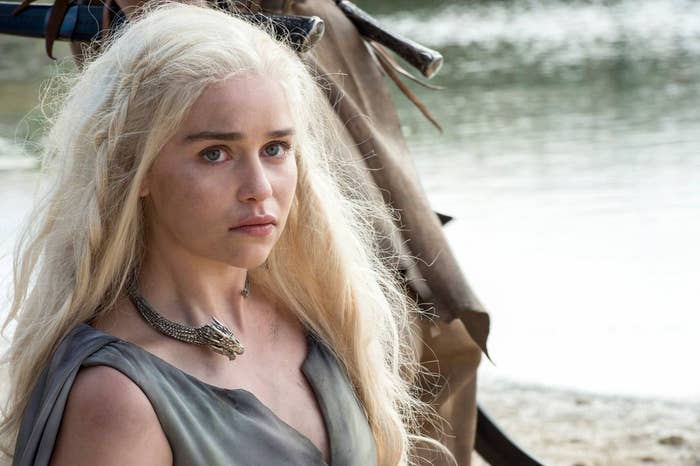 What character am I??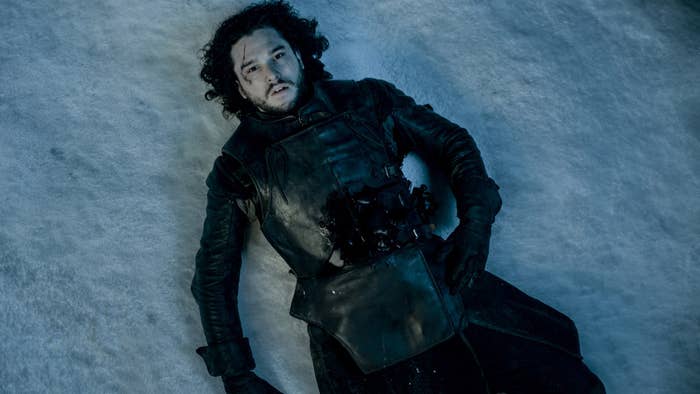 But, if you're interested in finding out which GoT character shares your musical tastes, Spotify has you covered.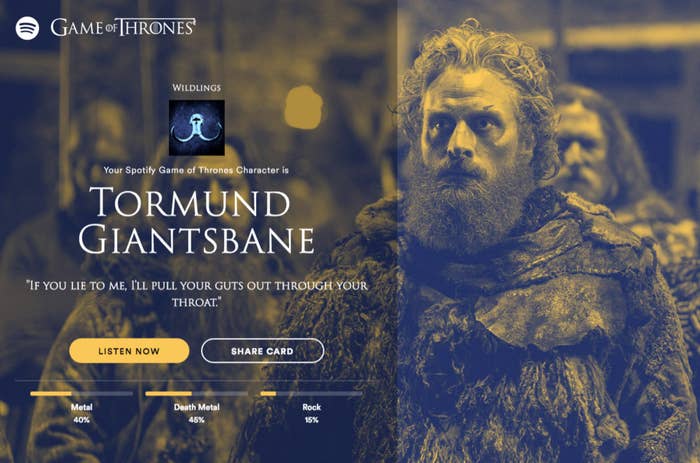 I got Daenerys Targaryen.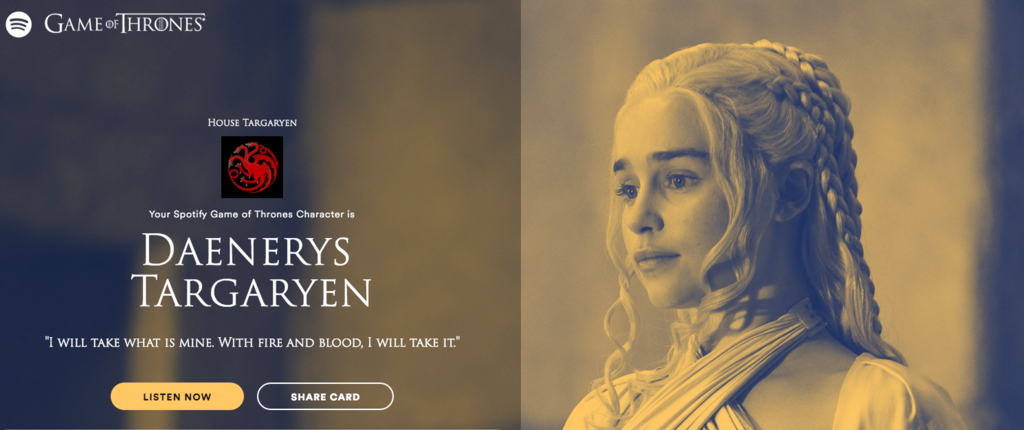 My colleague Caroline was crushed when Spotify identified her as a Varys.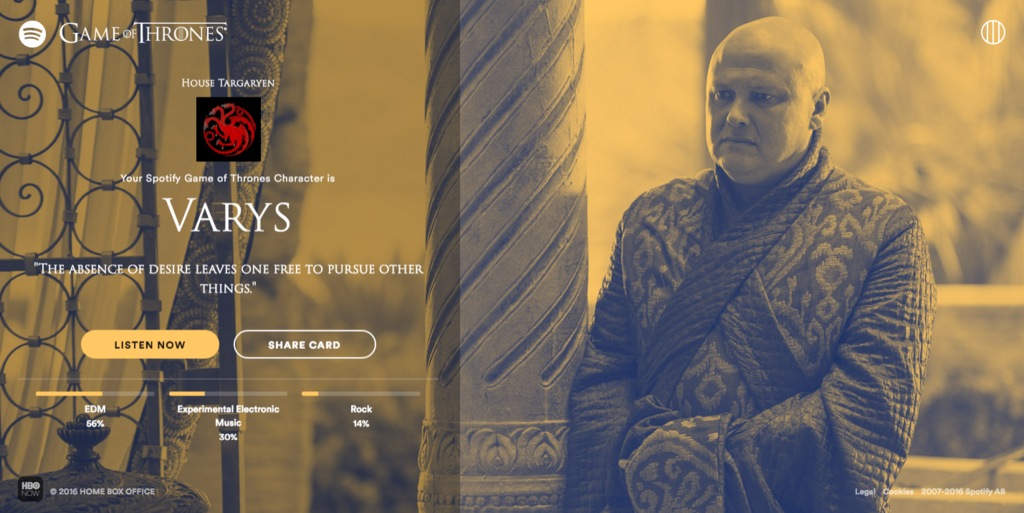 There are 31 different options.