This Is What Snapchat's New Selfie Filters Look Like
And it's now possible to replay deleted snaps — for 99¢.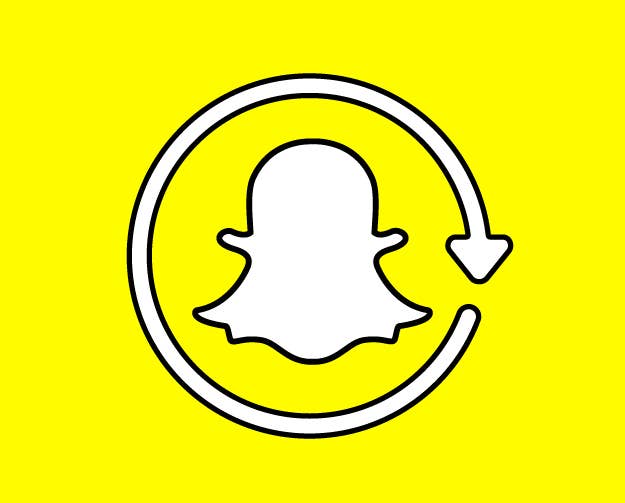 Snapchat, the photo sharing app whose photos auto-delete once viewed, is now allowing users to make those pictures stay a little longer — for a (small) price. Starting with the app update released on Tuesday, 99 cents buys you three replays.
Though this is Snapchat's first foray into in-app purchases, the company did previously allow Snapchatters one free replay a day. That may have been a primer, an opportunity to see how the feature would be used before rolling out a for-purchase option, although that one free daily replay is still available — it's only the extra ones that you have to pay for. Snaps can only be replayed once before being deleted forever. According to Snapchat, a replay is "like a compliment." (I'm not a teen, so I can't comment on the veracity of that interpretation.)
In today's update, Snapchat also introduced Lenses, a filter built specifically for selfies. Just press and hold your face (onscreen) after taking a picture, and options for different Lenses will appear at the bottom of the post — each one automatically edits your face.
So you can look like...this?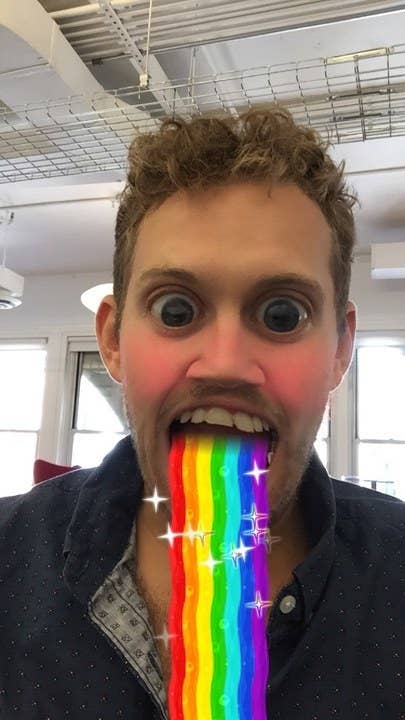 Or this.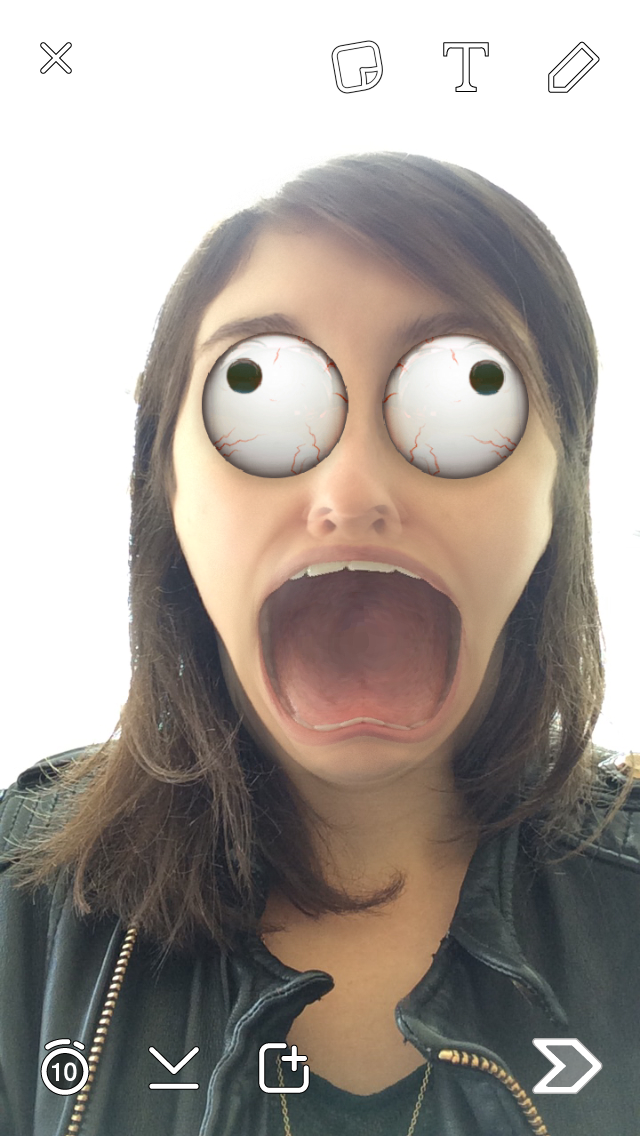 Like a cyborg of some kind?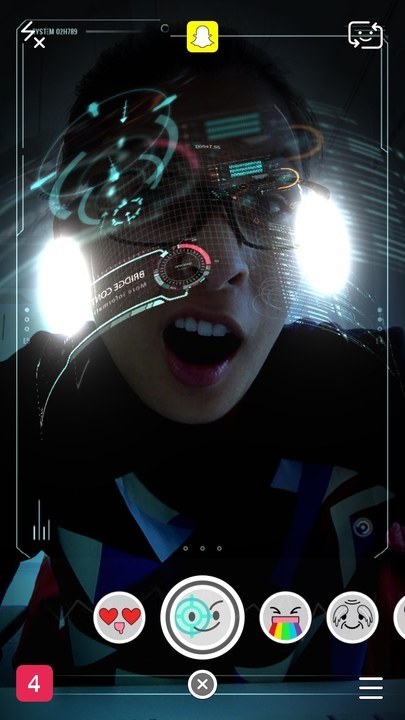 Someone with very big, very blue eyes.
Very old.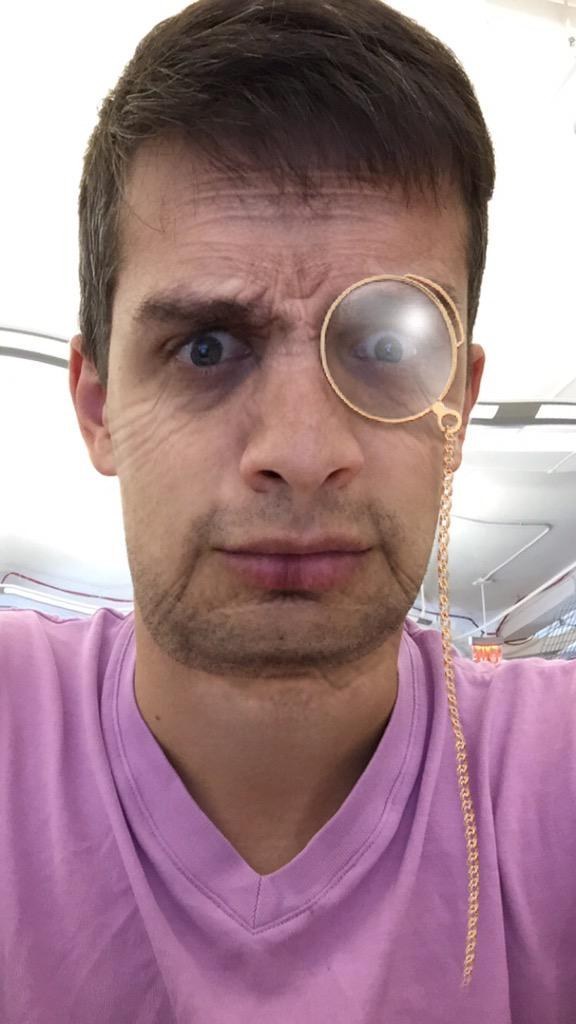 Or, in my case, ~distinguished~.