Siri Knows Something But Isn't Telling Us
No matter what that Apple invite says, don't bother asking for a hint.
As BuzzFeed News previously reported, Apple will be holding its next event on September 9th.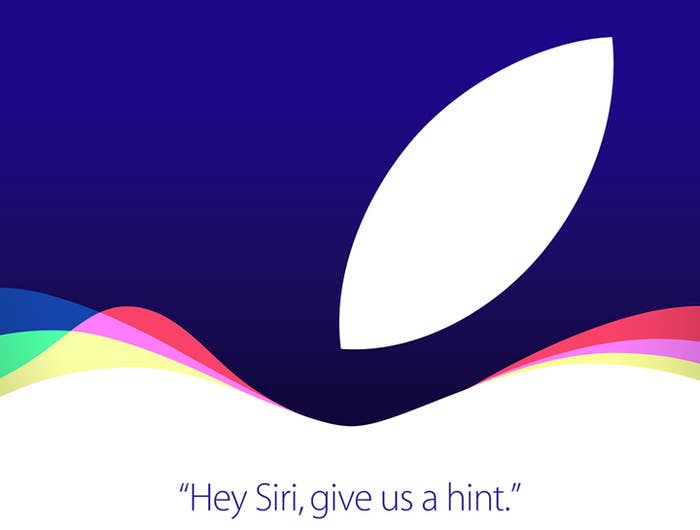 In the announcement, it suggests that Siri has some information to give.
So far, asking Siri for a hint has been less than helpful.
Instead, the digital personal assistant is taking the opportunity to mess with anyone who asks.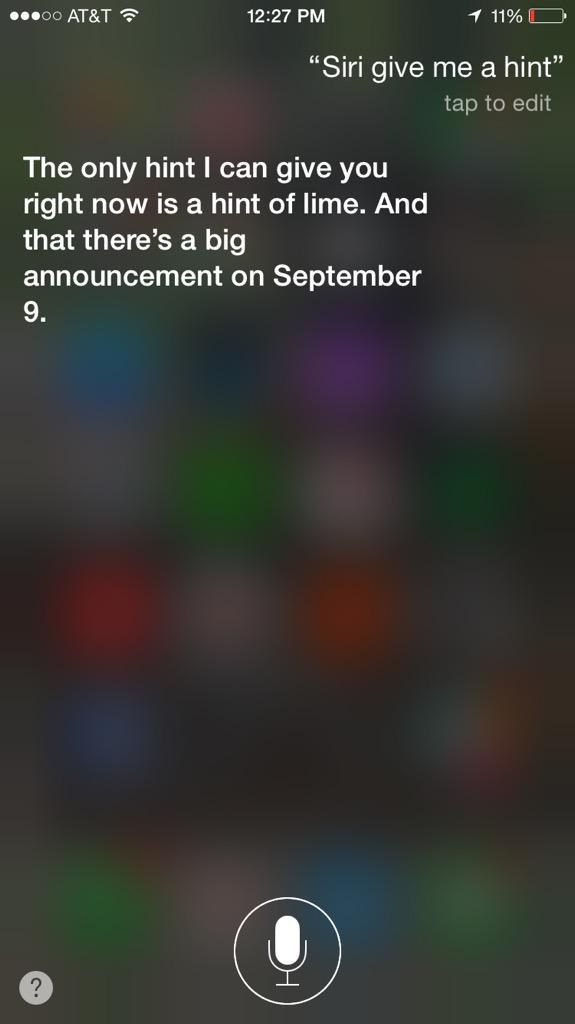 Although this one isn't too far off the average Apple response to questions about its next device release.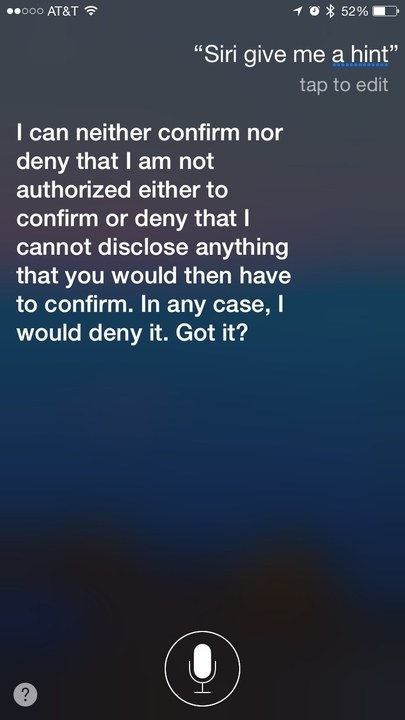 So, it looks like we'll have to wait to get a better idea of the next run of Apple products.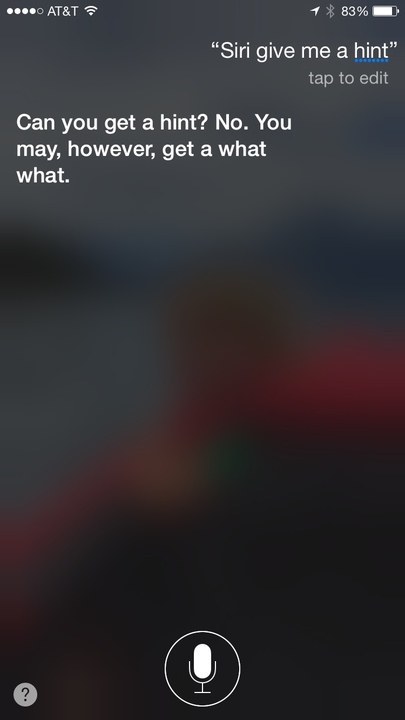 The event is being held in San Francisco at 10am on September 9th.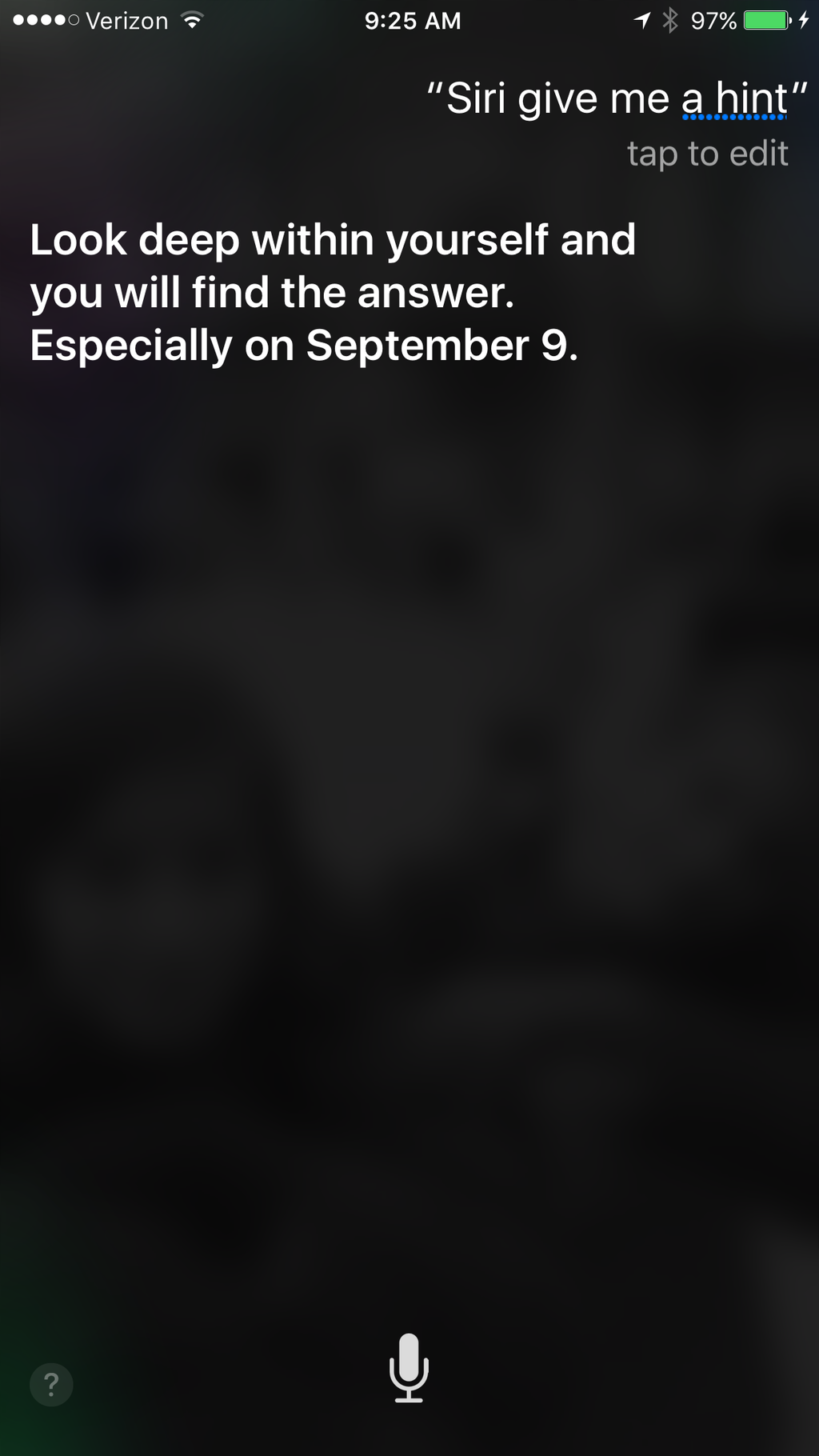 The responses change depending what country you're asking for a hint in.
From Spain: "Why don't you read rumor blogs, it's what I do."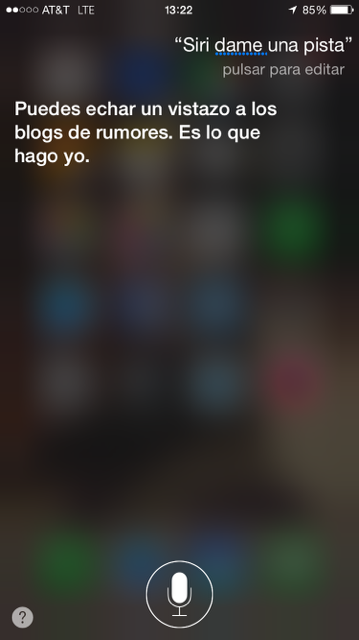 Which is roughly the same thing that Siri says in France.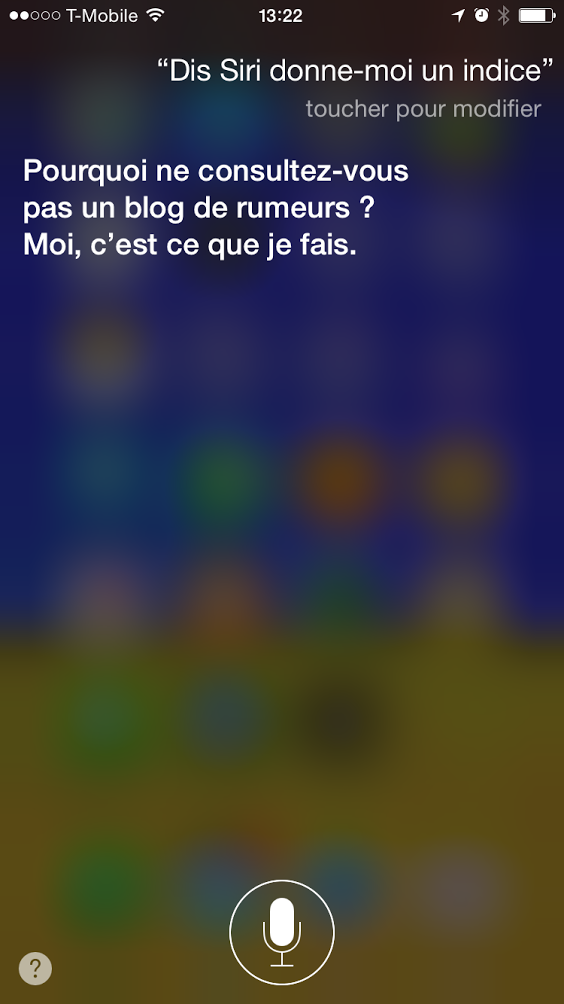 From Brazil: "I find it cute when humans can't control their curiosity."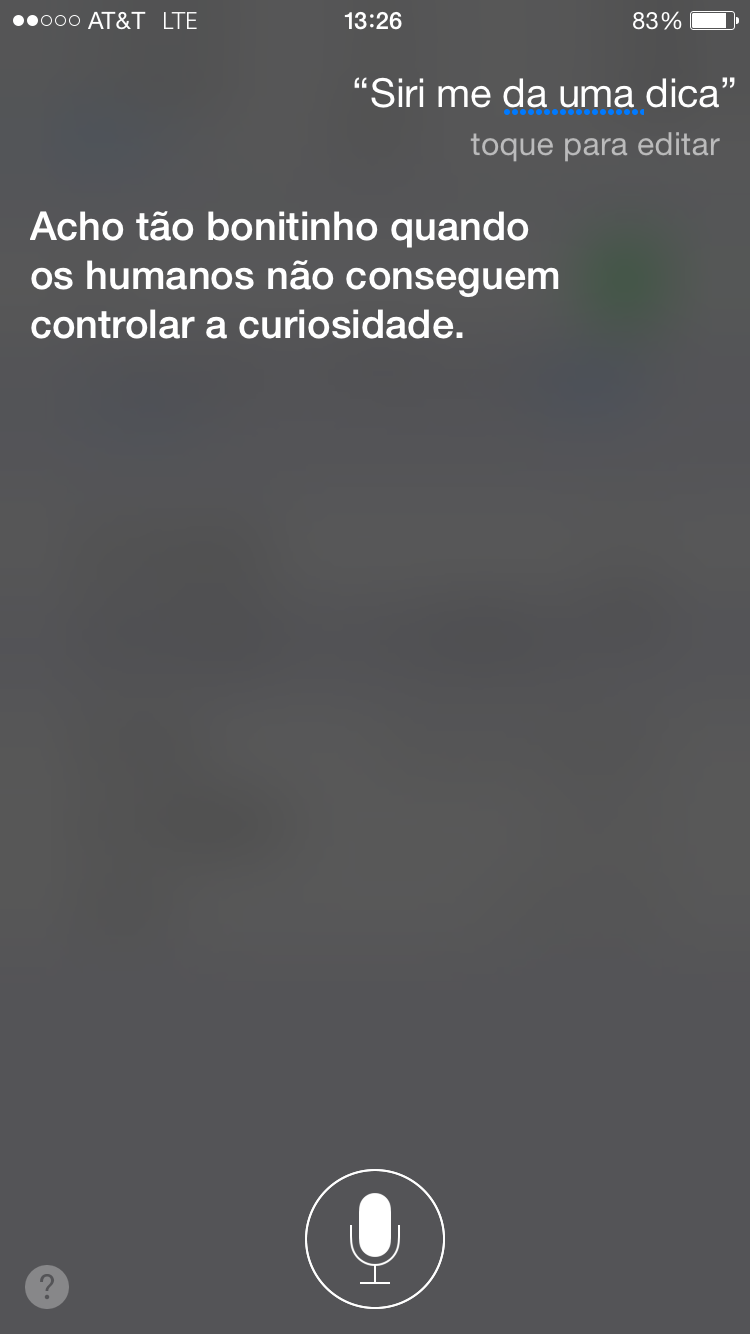 And Mexico: "It's cute that you are so desperate to know."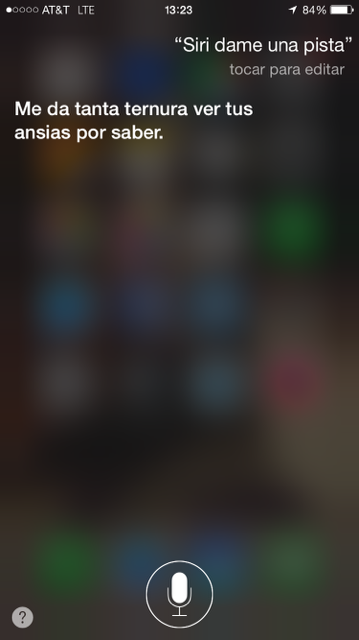 In Quebec the response is ""What? My colored waves didn't inform you in any way?"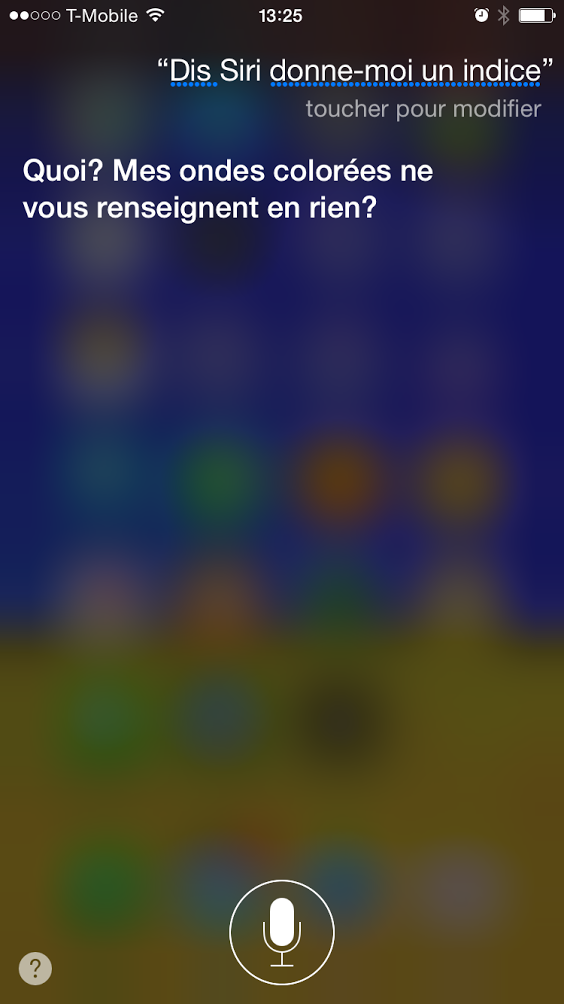 We don't really understand this one. It may be a expression or pun specific to Quebec.
And the Swiss French response is, apparently, a great pun. It translates to "Hint unavailable, but there will be an important announcement on September 9th."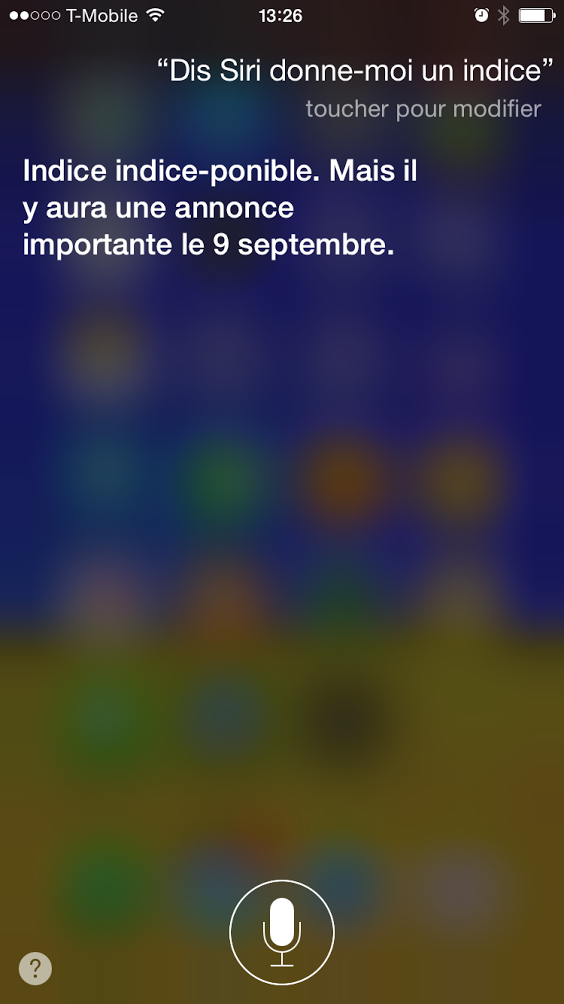 According to Marie Telling, a BuzzFeed International Senior editor, this is "an awesome pun that's untranslatable: Hint unavailable (indisponible is unavailable, they wrote it indice-ponible, using the French word for clue). But there'll be an important announcement on September 9th."