More Than 1,000 Apple Watch Apps Submitted Since Last Week
An all-hands memo from Apple CEO Tim Cook touts developer interest in the Apple Watch and promises employees a hefty discount on it.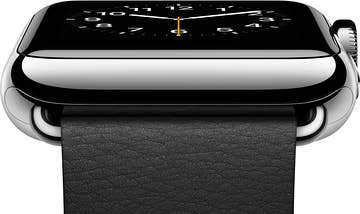 As it ramps up for the Friday retail debut of the Apple Watch, Apple is rallying employee support for the company's first foray into wearables.
In an all-hands memo to staff Monday, Apple CEO Tim Cook said the company has seen significant developer interest in the device.
"Some of the most innovative developers in the world are working on new experiences designed specifically for Apple Watch," Cook said in a memo first published by 9to5Mac and verified by BuzzFeed as authentic. "More than one thousand apps were submitted in just four days last week when the App Store started accepting them, and the rate of submissions has only been climbing since then."
In the same memo, Cook announced an employee discount program for the forthcoming device, offering workers 50% off the Apple Watch and the Apple Watch Sport for their first 90 days of availability.