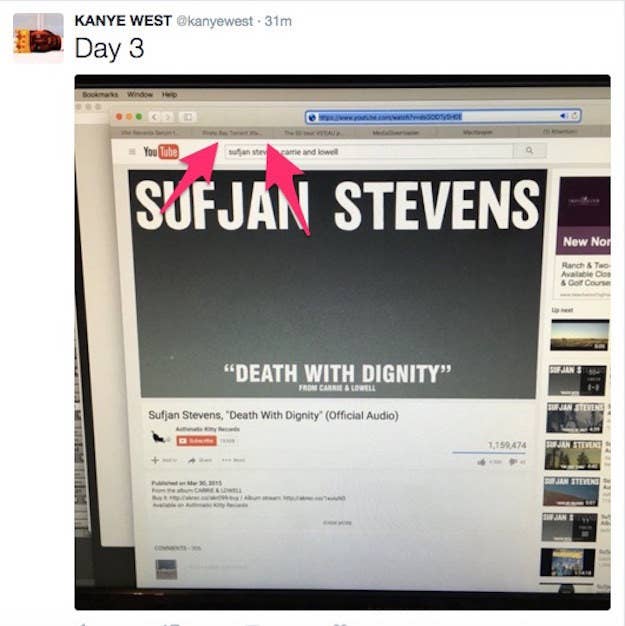 Kanye West, whose recent album The Life of Pablo was plagued by piracy concerns, appears to be a torrent user himself. The rapper tweeted a picture of a computer desktop on Tuesday night of a YouTube window playing Sufjan Stevens' "Death With Dignity." However, visible in the other open tabs was a link to The Pirate Bay, a popular torrenting site.
Pablo — which he released exclusively on the music streaming service Tidal — was hit particularly hard by torrents, including The Pirate Bay. According to some estimates, TLOP was downloaded some 500,000 times on torrent sites, despite West's repeated pleas that people download Tidal to listen to it. According to some reports, West even threatened to sue The Pirate Bay upon learning that his album was so heavily targeted by sites like it.
Also open on West's desktop was a MacKeeper pop-up. BuzzFeed News has reached out to West's camp for comment.
The Life of Pablo, it turns out, isn't only being torrented. The album is also currently streaming on Pornhub, which is a site that does exactly what it sounds like, and is now on a new frontier of music piracy.