How Did You Listen To "Lemonade"?
We know you've heard it. But did you actually shell out for a Tidal account?
By now, everyone's heard Beyoncé's new album, Lemonade.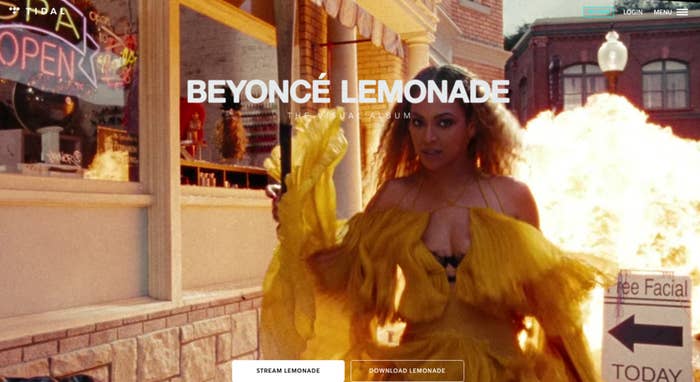 Oops. Something went wrong. Please try again later
Looks like we are having a problem on the server.
So, how are you listening to "Lemonade"?
I was already a Tidal subscriber.

I'm on, like, my fourth free trial on Tidal at this point.

I bought the album as soon as it hit iTunes.

I bought the CD/DVD combo on Amazon.

I illegally downloaded it, of course?

I actually still haven't listened to it, but I hear Jay cheated on Bey??!!!??