Facebook Messenger Is A Stand-Alone Web App Now Too
Don't worry, you can still use facebook.com to send messages. For now.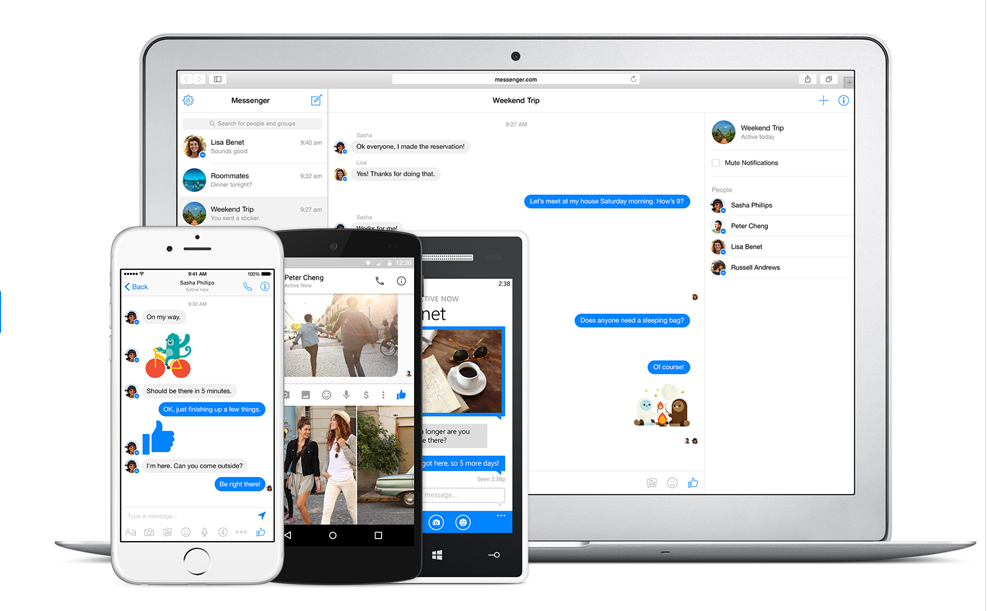 Messenger, Facebook's messaging app, is coming for your computer. Facebook released a stand-alone web version Wednesday, openable in any browser tab.
This new iteration of the messaging application comes after Facebook gave the world a glimpse of what it's going to become at last month's F8 developers conference. Messenger is its own platform, tied to but not reliant on Facebook itself. Apps are developed to work natively within Messenger; retailers are recruited to let customers order, track, and modify purchases through Messenger; and Facebook developed a peer-to-peer payment system to send contacts money directly through Messenger.
By releasing a web version, Facebook is further establishing Messenger as its own distinct platform by making sure it works anywhere. It also highlights an interesting trend in the development of Facebook-owned social platforms. Instagram, WhatsApp, and Messenger all started as mobile apps, and benefitted from the quick adoption and heavy use that comes with having the app in a pocket and on a homescreen. It's only once they're established that Facebook creates a web version for non-mobile devices.
The web version of Messenger is available starting today at messenger.com .