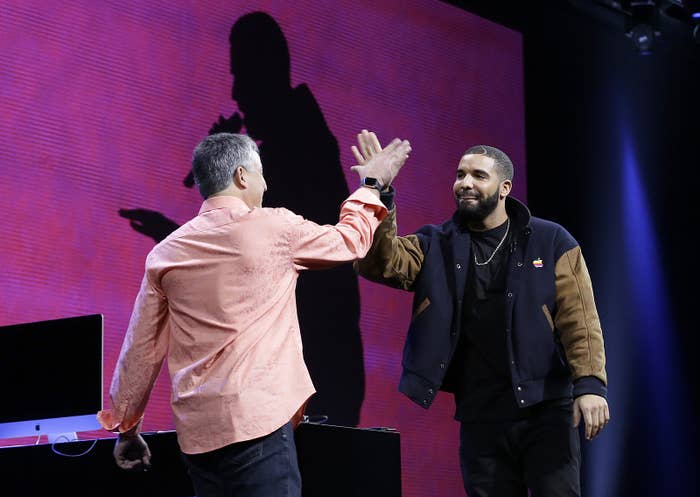 When Drake releases his long-awaited album Views From The 6 on April 29, you'll only be able to hear it in one place: Apple Music.
However, the exclusive is not going to last: After seven days, the album will go to other platforms, BuzzFeed News has confirmed.
Last year, Drake reportedly signed a $19 million deal with Apple; he also appeared onstage at the company's Worldwide Developers Conference to help pitch Apple Music, and his and Future's "Jumpman" is featured in a recent Apple Music ad starring Taylor Swift.

As streaming services strain to differentiate themselves in a crowded market, they're asking big-name artists to release their music on one platform exclusively as a means of drawing in subscribers. In the case of Drake, it could pay off mightily for Apple: If You're Reading This It's Too Late, Drake's last full-length, set a streaming record on Spotify when it was released last February.
But the exclusive-rights strategy can also backfire, limiting potential streaming revenue, increasing piracy, and keeping albums off of the charts. All of which happened to Kanye West earlier this year when he released his album The Life of Pablo exclusively on Tidal. (West has since released his album on other services and became the first artist with a Billboard No. 1 based almost entirely on streaming.)

Drake ran into this problem himself: His smash hit "Hotline Bling" never became a Billboard No. 1 — despite Drake's open ambitions for the song, and possibly because Apple Music declined to release music video streaming numbers to Nielsen.