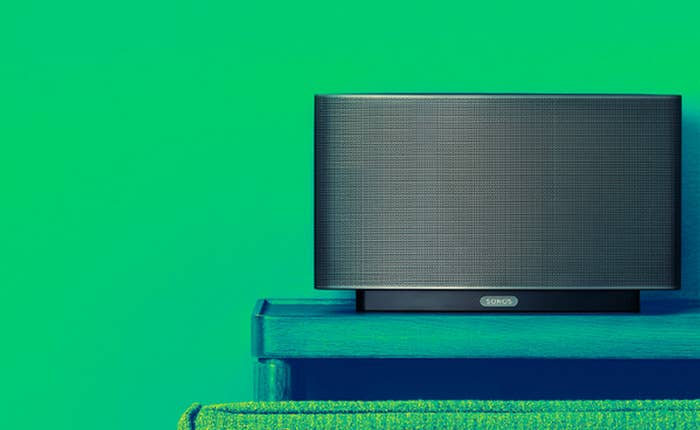 Apple Music is coming to Sonos devices, spokespeople for both companies confirmed to BuzzFeed News.
"We're already working together to make Apple Music available on Sonos before the end of the year," Apple spokesman Tom Neumayr told BuzzFeed News.
The new streaming service launches Tuesday, and it was previously reported that it would not be available on Sonos, but Apple executive Ian Rogers confirmed via Twitter that Sonos and Apple are working together and plan to introduce compatibility.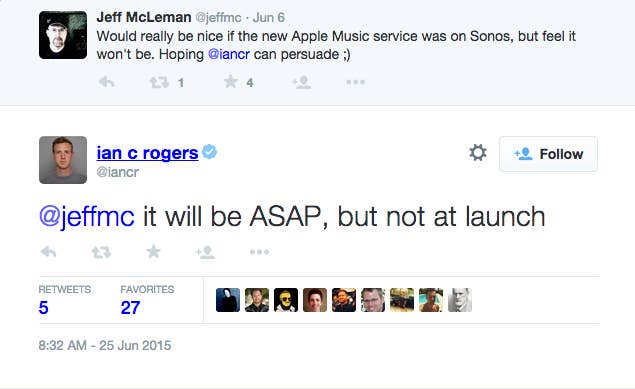 The streaming service Beats Music, which is owned by Apple, does work on Sonos, but iTunes Radio and other features that will be folded into Apple Music currently do not.
At Apple's Worldwide Developers Conference earlier this month — at which it announced Apple Music — Sonos said that it hoped to eventually support Apple Music. It looks like that will be sooner, rather than later.