ISTANBUL — Fuel for ambulances has run out in eastern Aleppo, under intense bombardment and a crippling siege that has lasted several months. Those wounded in Russian or Syrian regime airstrikes are loaded onto gurneys and pushed by bedraggled rescue workers to makeshift clinics staffed by medical personnel shivering in the late autumn cold.
"It's like doomsday," said Moataz Mahli, a Syrian opposition activist reached inside Saif al-Dawla, a neighborhood in eastern Aleppo yet to be overrun by pro-regime armed groups and Iraqi and Lebanese Shia militias who've stormed the northern part of the city. "But the biggest disaster is that if the regime keeps advancing at this pace and tightens its grip, terrible massacres will occur."
Syria's opposition is on the verge of losing control of the besieged eastern half of Aleppo, which it seized more than four years ago, a prospect that will lift the morale of the armed forces, foreign militias, and international powers supporting the country's dictator, Bashar al-Assad. Russian media reported Tuesday that pro-Assad forces controlled 40% of eastern Aleppo and predicted the entire enclave would fall to the regime by the end of the year.
"Over the past 24 hours, 14 districts have been completely liberated from terrorists in eastern Aleppo," the Interfax news agency reported, citing an entity called the Russian Center for Reconciliation of Opposing Sides in Syria.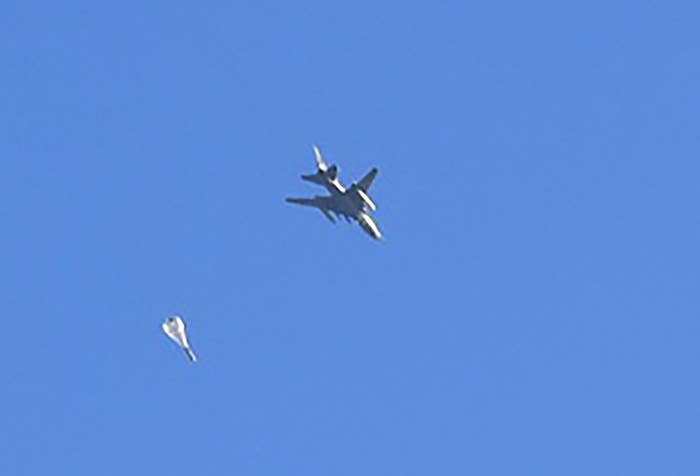 Defeat in Aleppo, once Syria's commercial hub and largest city, will weaken the hand of the armed opposition, its political counterparts, and their Gulf allies at any negotiations to settle the conflict that has raged for nearly six years. It will also put the incoming administration of President-elect Donald Trump at a disadvantage if it tries to wring concessions from Russia or Iran over Syria.
"Assad, as well as Russia and Iran who are backing him, aims to take maximum advantage of the two months of 'doldrums' in the US after the presidential election, but a new administration has not started its work yet," Vladimir Sotnikov, director of a Moscow-based think tank told the Russian newspaper Kommersant. "They will try to confront Donald Trump with an accomplished fact. If by the end of January, when he moves into the White House, Aleppo is fully controlled by the Syrian government forces, Damascus will conduct the forthcoming negotiations on Syria from a position of strength, and nobody will dare raise the question of Assad's dethronement."
But a victory in Aleppo for the Syrian regime and its Russian and Iranian backers is unlikely to swiftly end a complicated war that has engulfed much of the country. Even as rebels face imminent defeat in the city, to the south, west, and north of Aleppo, major opposition fighting forces that include Ahrar al-Sham and remnants of what used to be Syria's branch of al-Qaeda control huge swaths of territory across Homs, Hama, Idlib, and rural Aleppo provinces.

A spokesman for the Nouredinne al-Zinki rebel group said the armed uprising against Assad would continue regardless of Aleppo's fall. "We only have one solution, and it's to resist; we only have God by our side," Yasser al-Youssef wrote in a chat group for journalists. "We will resist and will remain resisting until the last one of us dies."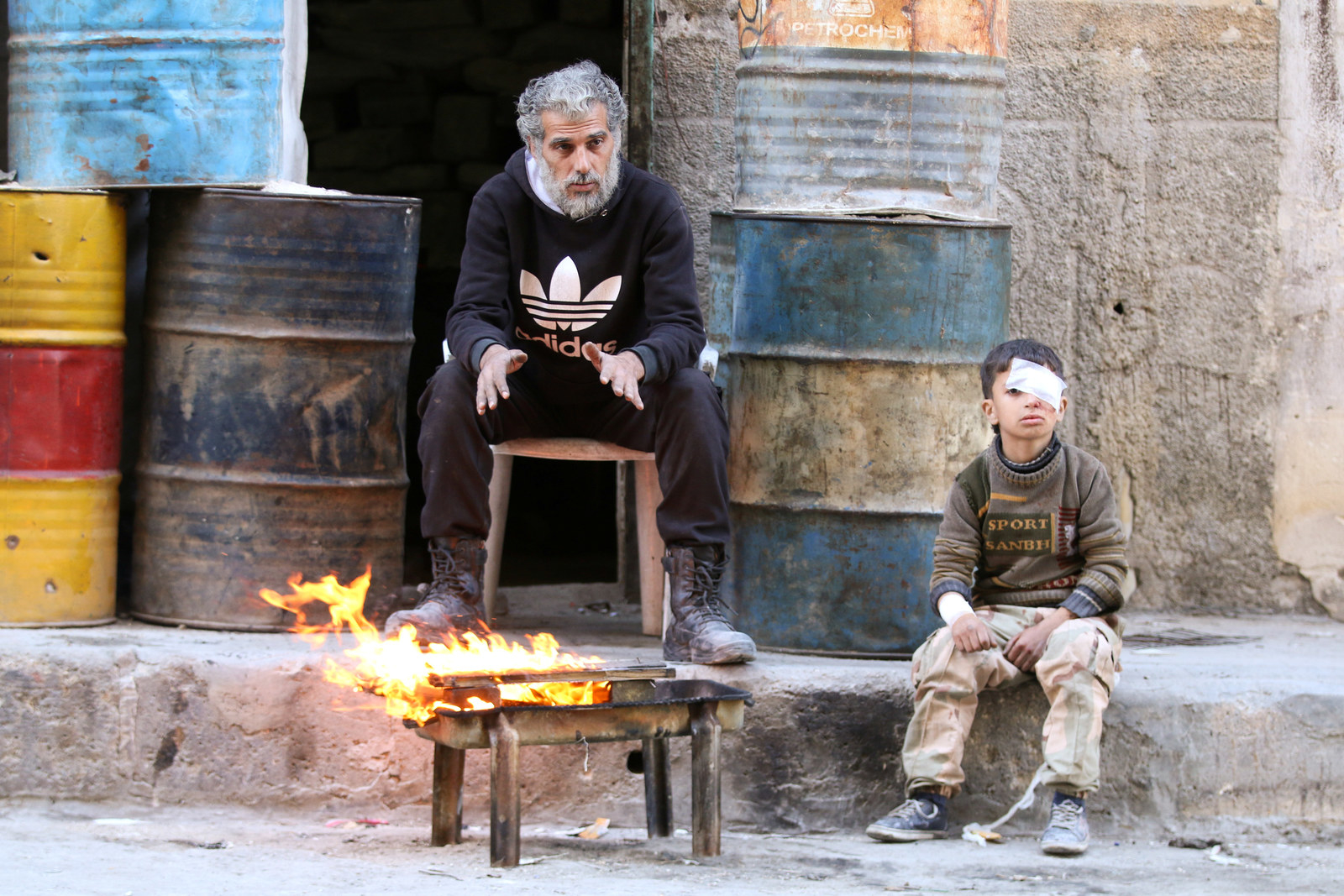 At the northernmost edge of Aleppo province, Syrian rebels backed by Turkey under the banner of Operation Euphrates Shield continue to advance against ISIS and are close to attacking the city of al-Bab, just northeast of Aleppo. Turkey's President Recep Tayyip Erdogan told an audience that the ultimate aim of Euphrates Shield is to take on the regime in Damascus.

Meanwhile, armed rebels in the south of the country, pressed against the Jordanian and Israeli borders, continue to hold off pro-regime gunmen and recently acquired portable anti-aircraft missiles that could be used to down Russian or Syrian jets.
The Syrian regime has had little success in its fight against ISIS in the country's oil-rich far east, where the city of Deir Ezzor continues to be besieged by the jihadi group in the only active front between the forces of Assad and Abu Baqr al-Baghdadi.
US-backed Syrian Kurds continue to expand and tighten their grip on Rojava, the name of their expansive proto-state in Syria's north, leading an offensive against ISIS in Raqqa, its headquarters, in what could set up a three-way confrontation between Kurds, Turkish-backed forces, and the regime.
For Syria's neighbors and European countries hoping to stem the flow of refugees, the regime's advances in Aleppo will likely add to the more than 4.8 million Syrians who have sought refuge abroad, and increase burdens for those attempting to care for nearly 8 million displaced inside the country.
"Nobody's pleased with being in Europe and nobody wants to go to those European countries," said Haifa, a Syrian refugee in her forties from Aleppo, currently living in Istanbul. She asked that her last name not be published, fearing she or her family might be targeted by the regime. "All those people who had the tiniest hope of returning will return, but they won't do so until they feel it is safe."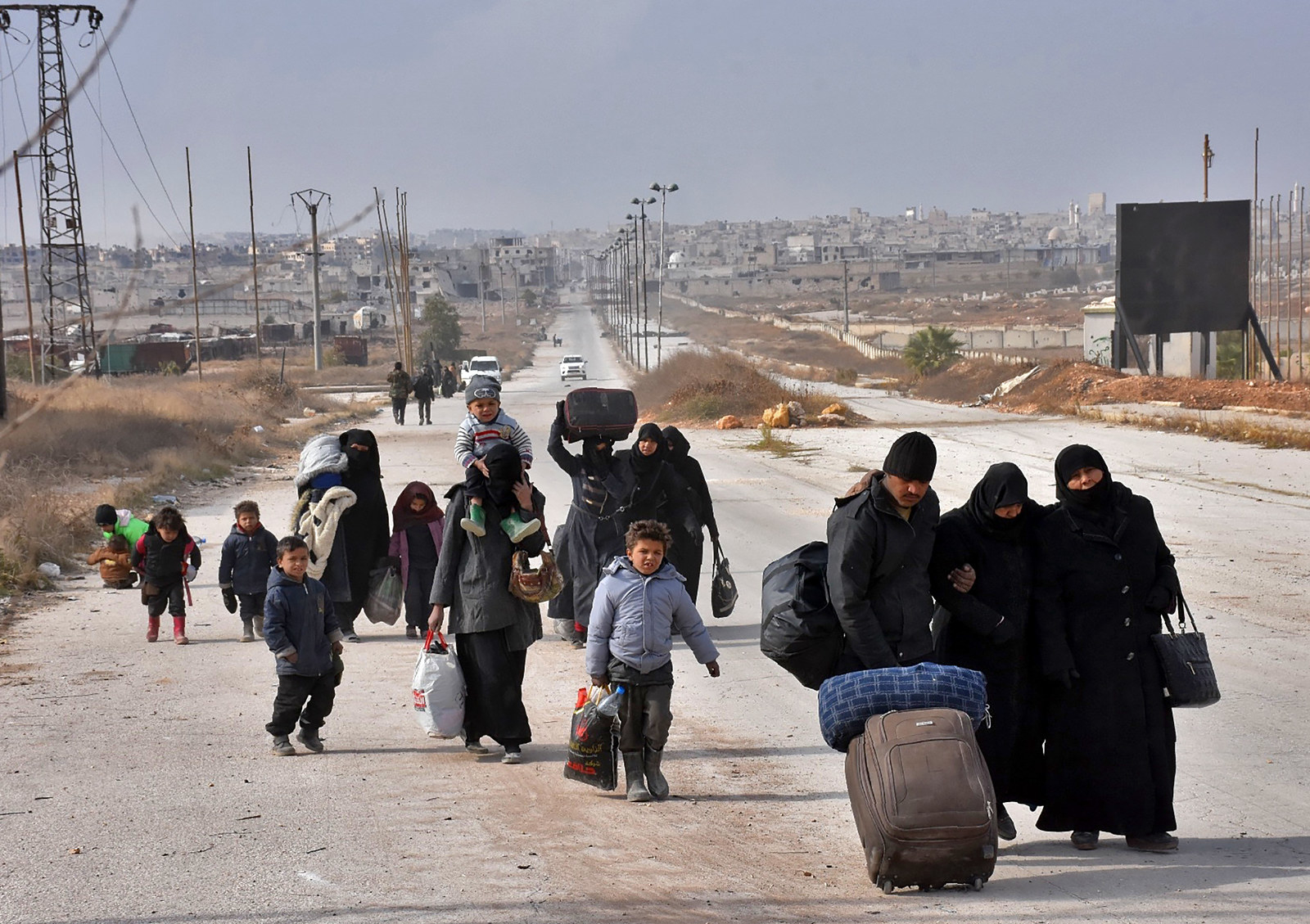 Mahli, the opposition activist, said nearly 2,000 families had left the eastern Aleppo enclave to try their luck with either Kurds controlling the Sheikh Maqsoud district of Aleppo or the regime-held west of the city. But some don't have that option. Amnesty International on Monday voiced concern that "those people who have opposition relatives or have records with the government can't move to the regime-controlled areas."
In one instance, an airstrike on Tuesday struck civilians attempting to escape eastern Aleppo toward the city's west, killing 25 and injuring dozens more, said Youssef. In leaflets dropped by plane into eastern Aleppo, the regime menaced residents. "If you do not leave these areas urgently, you will be annihilated," the leaflets read. "You know that everyone has given up on you. They left you alone to face your doom."
Mahli described the fighting as intense, with rebels hunkered down inside the blockaded city's eastern half shooting back desperately as regime forces close in. "There's an inequality in power," he said. "The opposition is confronting all this crazy shelling with only light and medium weapons."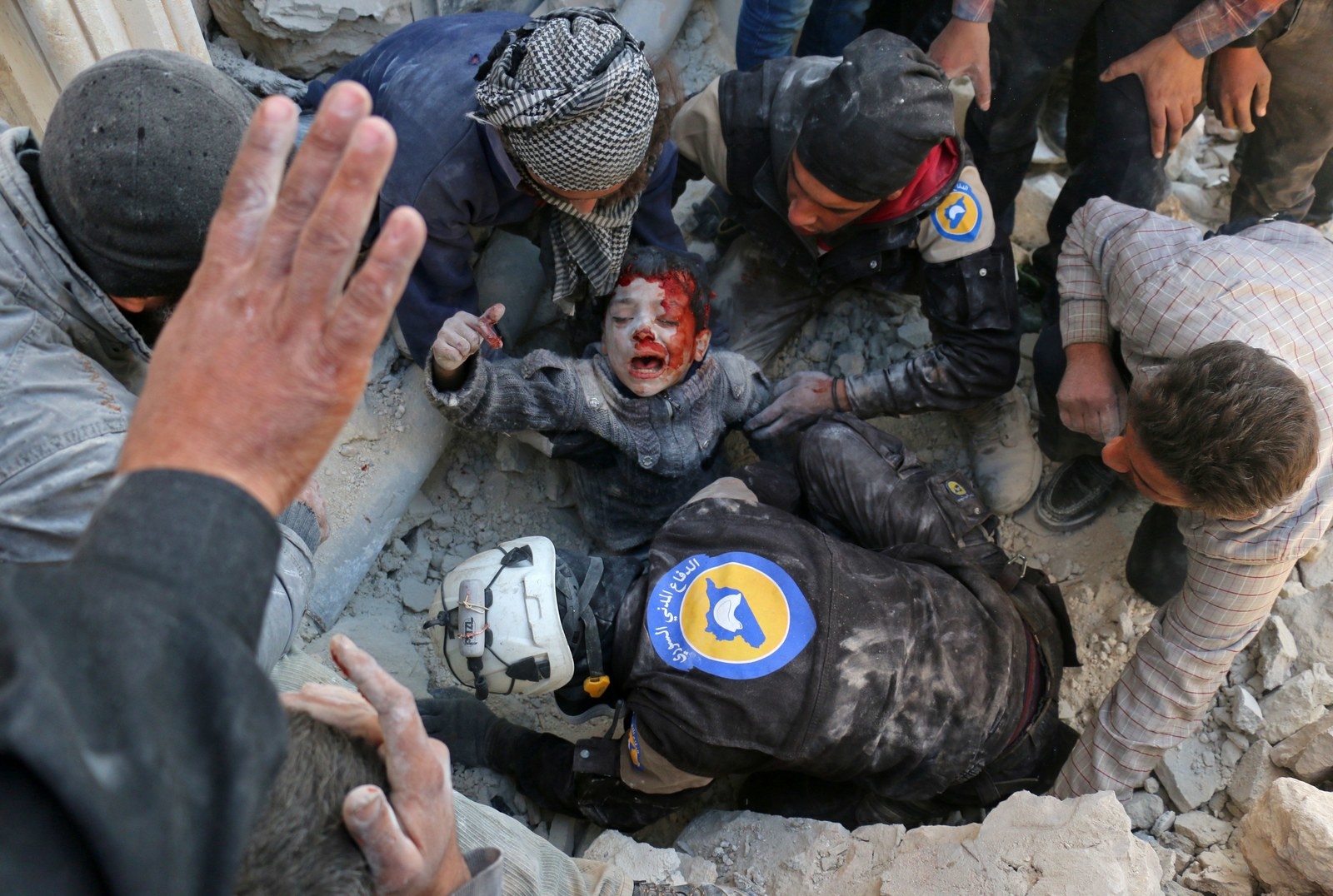 Much of the civilian infrastructure inside the city has been destroyed. The White Helmets, or Syrian Civil Defense, an internationally funded humanitarian initiative, described more than 2,000 airstrikes and 7,000 artillery shells as well as the use of chlorine gas bombs over the last two weeks.
On Tuesday, opposition forces reported that the main water pumping station that supplies eastern Aleppo had been seized by the regime or Kurdish forces hostile to the rebels, potentially cutting off the flow of water. Food has become scarce, amid accusations that Russia and Assad's forces are targeting east Aleppo's few remaining bakeries.
Debris from collapsing buildings has made many of the roads in eastern Aleppo impassable. Many telecommunications towers have been downed, degrading already spotty internet connections.
Rescue workers' outposts have been targeted. Makeshift clinics have become scenes of horror. "People were scattered everywhere on the ground, all screaming, and no one is responding to them," said a witness reached in Aleppo. "You find people who lost their eyes, others who are holding their severed arm, some who have lost their legs."
Hundreds have died in the airstrikes, but many remain unaccounted for. "It's not imaginable how many civilian martyrs are on the streets and under the rubble," said Youssef. "What is happening in Aleppo now looks like Hiroshima and Nagasaki."
Asmaa al-Omar contributed reporting.