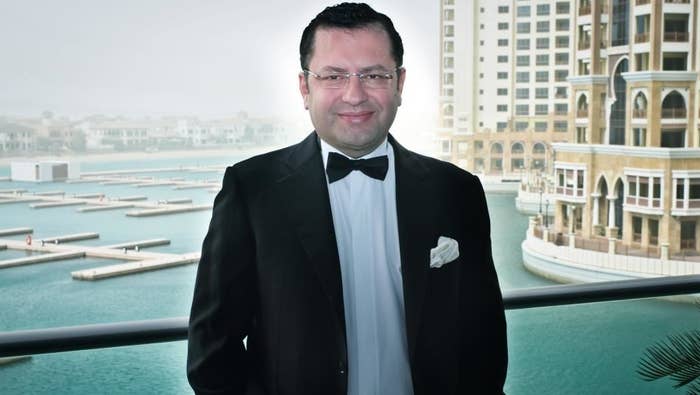 ISTANBUL — The 40-year-old media mogul was driving his sleek sedan out of his Istanbul office complex on Saturday night when an SUV pulled up alongside him. Two men emerged from the second vehicle and opened fire, leaving 15 spent bullet casings littering the ground. As they drove away, Saeed Karimian, British-Iranian CEO of the GEM Group satellite television company, died at the scene. One of his companions, Kuwaiti national Mohammed Motaeb al-Shalahi, was fatally injured.
Now, days after the double homicide, one question remains: Who wanted Karimian dead?
"Saeed Karimian's passion was to bring joy, and improve the life and welfare of his fellow countrymen," an announcer on one of his Persian-language TV stations declared after his death. "He kept his distance from any political, religious, or ethnic affiliation. He knew himself as a son of Iran."
The killing of Karimian, long a thorn in the side of Iran's establishment, could signal a phase of risky new adventurism by the Tehran regime, or a further dimension of chaos within Turkey, a key US ally and NATO partner.
Turkish police are rummaging through evidence, including closed-circuit television footage, in an attempt to unravel the mystery, which has shaken a city already unnerved by attacks from Islamist and Kurdish militants, political unrest over a failed 2016 coup, and a bitterly contested constitutional referendum last month.
The killing had all the features of a hit by professional assassins. Local media reported that the alleged killers had possibly scouted out the office, with surveillance footage appearing to show them tracking Karimian's comings and goings throughout Istanbul. Video footage from the aftermath of the killing showed three distraught women in evening wear next to Karimian's Mercedes, suggesting both that they were in or near the car and that the killers had the confidence and wherewithal to eliminate the CEO without perpetrating a massacre. The alleged getaway vehicle, reportedly stolen, was found miles away, torched. No one has claimed responsibility, and no one has been charged.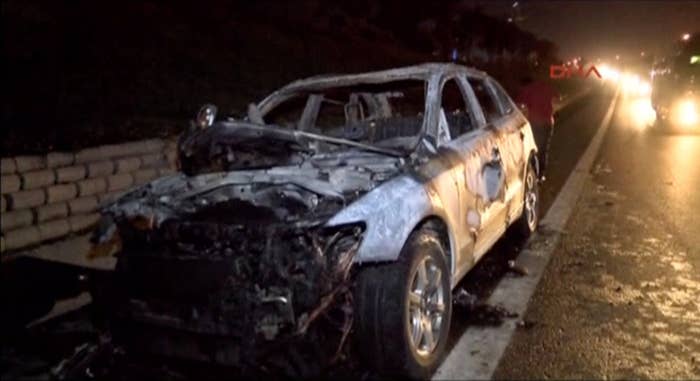 Founded in 2010, Karimian's network of satellite channels broadcasts popular movies, series, and TV programs in Persian, Arabic, Kurdish, and Azeri, with ambitious plans to expand into English and Turkish. In addition to Istanbul, it has offices in Dubai, London, Kuala Lumpur, and the Los Angeles and Toronto areas.
Rising to the top of any competitive business in the Middle East means making a lot of enemies, but no specific suspects have emerged. In a broadcast the day after the killing, Karimian's Persian-language television station called the murder "a terrorist attack" but pointed no fingers. Calls to GEM's offices in the US, UK, and Turkey were not answered.
Following the attack, suspicions among analysts, Iranian opposition activists, and those close to Karimian's family immediately fell on Iran, which has been held responsible for numerous assassinations abroad over the decades. The Tehran government considers the type of light, Westernized entertainment broadcast by GEM a form of "soft war" meant to destabilize the country by introducing foreign ideas and lifestyles. Hardline news outlets close to Iran's Revolutionary Guards gloated over Karimian's killing, suggesting it was the result of infighting between opposition factions. Tehran's revolutionary court in March convicted Karimian on charges of "spreading propaganda against the system and violating the security of the nation" and sentenced him in absentia to six years in prison. Family members told the BBC he'd been threatened for months by elements within Iran and was planning on moving from Istanbul to London over security concerns.
A close family friend of the Karimians told BuzzFeed News the victim's wife, children, three brothers and twin sister were extremely distraught over the killing, which they pin on the Iranian regime. "It's horrifying," said the family friend, who spoke on condition of anonymity citing personal safety. "His brother couldn't even speak he was so overcome with tears. He kept saying, 'They assassinated him. They assassinated him.'"
The family friend said the regime began harassing the family in the summer of 2012 as GEM became more popular. Eventually, regime enforcers seized the family's businesses and arrested and interrogated some of his siblings to pressure Karimian into folding up the channels, whose dubbed soap operas and serials were drawing millions of Iranian viewers and upsetting the regime leadership. Under pressure, Iran-based translators who dubbed shows into Persian eventually fled to Malaysia and Turkey.
But Karimian's recruitment of Iranian actors abroad to make original TV series and the distribution deal with Yahsat, owned by Iran's rival the United Arab Emirates, particularly irked them, according to the family friend. The regime feared he was getting too big for his britches, he said.
"He really frightened the state broadcaster," the family friend told BuzzFeed News. "Because he was recruiting high-profile actors. They were very upset over the women not wearing hijab."
In a video posted to his Facebook page, Amir Abbas Fakhravar, a US-based Iranian dissident who described himself as a distant relative of Karimian, accused Tehran of being behind the attack, but cited no evidence.
"If the regime thinks that with these actions it can silence opposition forces, it's going to see some very bad results," he said.
Tehran quickly distanced itself from a killing that, if connected to any players within Iran's constellation of ideologically motivated organizations and militants, could complicate relations with Turkey and embarrass the government of President Hassan Rouhani a little over two weeks before he faces off against conservative challengers in an election. Foreign Ministry spokesman Bahram Qassemi told reporters Monday that Iran had asked Turkish authorities to investigate the murder and keep Tehran in the loop "particularly because this happened to an Iranian citizen."
Turkish authorities have told local media they are also pursuing another angle: that a local business dispute may have prompted his killing. In 2015, GEM announced plans to launch major operations in Turkey. Istanbul district mayor Sukru Genc and unnamed Turkish authorities have alleged that Karimian had may have had money troubles and had been saddled with debt. But GEM TV rejected that theory, insisting that Karimian "did not and does not have financial difficulties."

GEM's programming mostly avoided politics and went heavy on racy soap operas and other trashy shows that irk some Muslim conservatives in the Middle East, including those in Turkey. Just hours before Karimian's murder, Turkey's President Recep Tayyip Erdogan implemented a decree banning popular dating and matchmaking shows from television, a gesture likely meant to appease diehards in his Islamist-rooted party who have long opposed such programs. While officials have been tight-lipped about the investigation over the long May Day holiday weekend, Karimian's fate shows that even decidedly nonpolitical media is dangerous business in an increasingly intolerant and conservative Middle East.
Burcu Karakas contributed to this report.