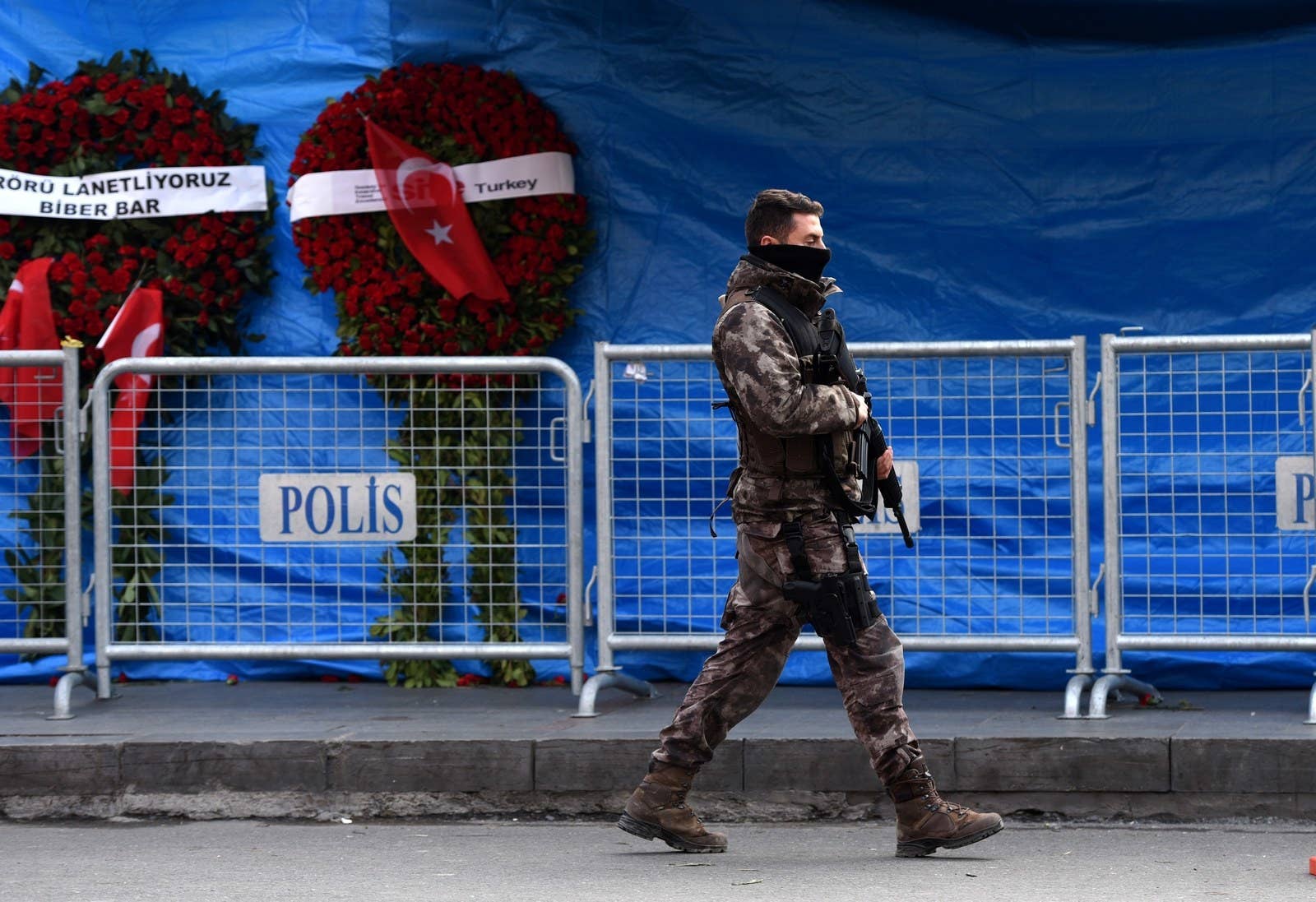 ISTANBUL — Fatih Cakmak didn't drink alcohol, but he had no problem when his closest friends and relatives did. He regularly prayed at mosques, but spent more time working out at his local gym. He lived in a humble apartment with his pious parents in a modest neighborhood in Turkey's commercial capital, but he hobnobbed with the rich and famous at Reina, the exclusive Istanbul nightclub where he worked for the last several years.
It was there that the 33-year-old security guard was killed by an alleged ISIS militant in a New Year's attack that has shaken Turkey and the entire Middle East. As if to highlight the myriad threats facing Turkey, Cakmak died just three weeks after narrowly avoiding an attack by Kurdish militants near a soccer stadium where he had been working as security.
"He had dreams," said Kazim Cakir, among his closest friends. "He wanted to buy a house. He wanted to get married, live a full life."
Over the last two years, Turkey has been struck by a wave of terrorism unlike any it has seen in over two decades, with 630 people killed in dozens of attacks by Islamist and Kurdish militants in 2016 alone. The New Year's attack on the exclusive nightclub killed 39 people and injured 65. Victims included Turks as well as tourists from across the Arab world — including Saudis, Iraqis, Lebanese, Jordanians, Moroccans, Kuwaitis, and Libyans. Only five days later, gunmen in the coastal city of Izmir detonated a bomb at a courthouse and tried to storm a police station, killing a policeman and a court employee.
ISIS claimed the Reina attack was meant to punish Turkey for its ongoing offensive against ISIS in Syria. The jihadi group has also made it its mission to eliminate "the grayzone" where Turks like Cakmak and most Muslims throughout the Middle East and the West negotiate modern life and religious devotion, to further divide pious Muslims and the secularists who have been at odds for decades.
"Each bomb creates shock waves only in that sector of society targeted and the rest just don't care, or ignore it, or even praise it," said Tuna Kuyucu, a sociologist at Istanbul's Bogazici University. "The politicians do their share to widen the divisions by using the attacks to mobilize hatred for this or that group."
The mass shooting has already ignited finger-pointing between secularists and religious conservatives, threatening to deepen divisions in an increasingly tense country. The assault on the nightclub has led to waves of recrimination between the political camps to a degree that wasn't seen after similar attacks in Paris or Orlando.
Turkey's embattled secularists condemned the government for its incompetence and for dragging the country into the region's wars. Supporters of the Islamist-rooted government accused the West and the US of being behind the attack — despite ISIS publicly claiming it. So many conservatives praised the attack on social media against what they viewed as a decadent and un-Islamic nightclub that the country's prime minister warned that such "hate speech" was itself a crime.
Turkey's president, Recep Tayyip Erdogan, urged unity, saying no one would impose their will on others' "lifestyle." But in the same talk to local officials, he accused the country's secularists of being selective in their outrage. "What did they say about the 56 people killed in Gaziantep?" he said, referring to a suspected August 20 ISIS attack in the country's conservative southeast. "And I'll remind you that you didn't say a word to our murdered soldiers" fighting against Kurdish separatists, he continued.
By most measures, Turks are more divided than ever. More than 4 out of 5 Turks do not want their daughter to marry a supporter of another political party, while 3 out of 4 don't want to do business with or live near those who support other parties, according to a survey by the German Marshall Fund of the United States published last year. Nearly three-quarters of Turks in the survey said said they don't want their children to befriend the children of another political party supporter.
Scores of terror attacks over the last two years have targeted different segments of the society and sharpened the divisions. After presumed ISIS militants attacked ethnic Kurdish activists in Suruc and Ankara in 2015, some Turks refused to mourn the victims. The leftist press has been accused of ignoring attacks on soldiers by militants of the Kurdistan Workers Party, or PKK, and its offshoots.
The dead security guard's life epitomizes the way many Turks navigate the country's class, ethnic, and ideological divisions while making a living. Cakmak began working at a security company 13 years ago, quickly befriending three other guys at the same firm, recalled his friend Cakir. They worked security at clubs, concerts, and sports events. All came from different parts of the city. Cakir and the others drank — but Cakmak admonished them, saying booze was bad for their health.
"We teased him over that, because he was smoking Marlboros nonstop," Cakir said.
They became so close that when one of them was fired in 2006, they all quit in solidarity, each promising to become successful on his own. Over the last decade, all four did well, especially Cakmak, who deftly handled unruly partygoers and sports fans without resorting to violence.
"He was really good at his job and that's why he ended up at Reina," Cakir said, referring to the venue at the center of Istanbul's clubbing scene.
Cakmak was guarding soccer teams at the stadium in the Besiktas district of Istanbul on December 10 before he boarded a minibus to go home. An explosion struck minutes later, its shockwaves reaching Cakmak. Kurdish militants had set off a bomb at the very spot he had just left, targeting a bus full of police. When Cakmak arrived home he was shaken, but declined to tell his mother about what had happened.
When the killer or killers stormed Reina with assault rifles early on Sunday morning, Cakmak was inside the club. Under Turkish rules, private guards are not allowed to carry firearms. But Cakmak stood his ground during the attack, said Mehmet Cakmak, one of Fatih's four brothers. "He was trying to help people escape," said Mehmet, speaking to BuzzFeed News in the living room of the family's small apartment in the Bagcilar district of Istanbul. "He never left his position."
According to the Cakmaks, he was found with eight gunshot wounds to his body, including a point-blank shot to the back of the head.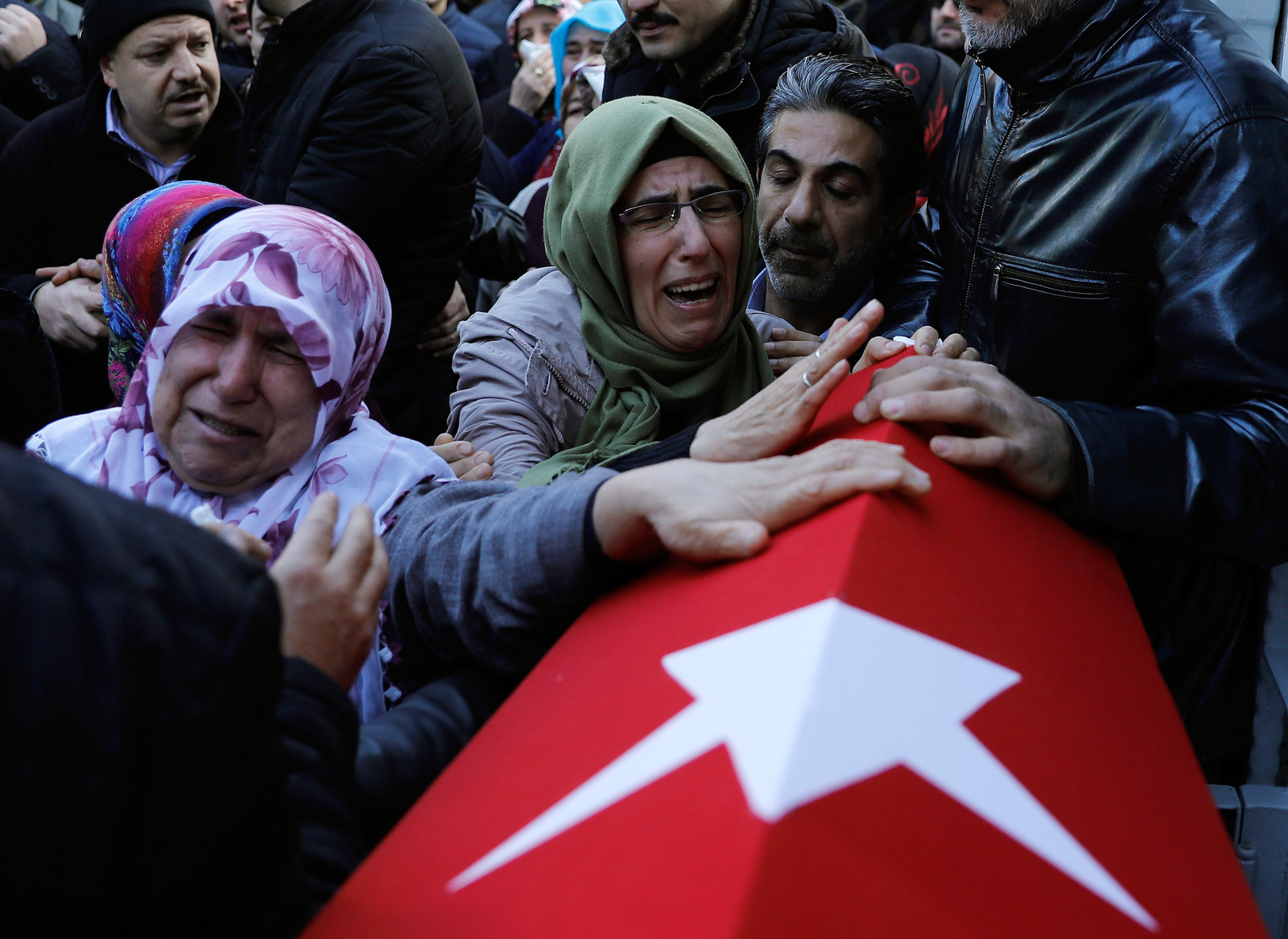 Police are still searching for the killer in the Reina attack, though Turkey's foreign minister said authorities knew his identity. According to leaks to the media, he has been described as a Central Asian or ethnic Uighur man. As the investigation drags on, tensions and suspicions mount. Some questioned why police did not respond sooner or with greater force to the shooting, noting that a major police station lies a three-minute drive from Reina, in the Ortakoy section of Istanbul. Others were outraged that some secular activists who spoke out after the attack were arrested, while conservative Turks who held a mock execution of Santa Claus as a protest against Westernization in Turkey went unpunished.
Few Turks adhere to the puritanical strain of Islam that ISIS and al-Qaeda advocate. Any sympathy for those groups is rooted in resentment of Westernized elites rather than shared religious beliefs, said Kuyucu, the sociologist.
"Conservatives are playing with fire," he added. "They're trying to deepen these divisions for their own nationalist ends rather than religious ends. But it's opening a door to a wider radicalization."
In the aftermath of the nightclub attack, CNN Turk anchor and newspaper columnist Ahu Ozyurt wrote an opinion piece warning Turkish conservatives that their attitudes were increasing tensions. In an interview later, she described the Reina attack as a moment of reckoning for Turks and perhaps the broader Middle East when Islamists and conservatives must confront the potential consequences of their escalating rhetoric, and how it plays into the hands of ISIS.
"When you look at the casualty list — Saudis, Libyans, Iraqis, Tunisians — it's sort of the people of the Middle East who saw Turkey as a hope," she told BuzzFeed News. "The attack was to remind them that you're not going to be safe in Turkey. Don't try to be modernized or cosmopolitan. Be who you are and stick to your own territory. ISIS wants to lock up our young in the same dark space where they are locked up."