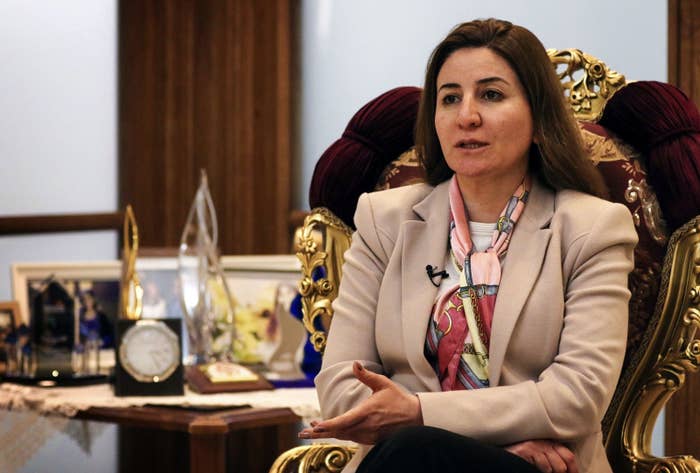 The helicopter hurtled back to the earth with a horrific crash and everything went black. "Are you still alive?" someone said to her as she came to consciousness.
Vian Dakhil, the sole Yazidi member of Iraq's parliament, was on an August 12, 2014 mission to aid and rescue fellow Yazidis displaced by ISIS's rampage. But the helicopter became too loaded with passengers and crashed. The pilot was killed and several people were injured. A mangled leg, cracked ribs, and a head injury kept Dakhil hospitalized for 10 days and a year in recovery.
The injuries did not slow her down. She has spent the last two and a half years rescuing and tending to girls and young women kidnapped, enslaved, and raped by ISIS fighters, and children orphaned by the war. For her efforts, this year she won the prestigious Lantos Human Rights Prize, whose previous recipients included the Dalai Lama and Elie Wiesel. But she will almost certainly be unable to accept the award in person, because of President Donald Trump's ban on all Iraqis visiting the US for 90 days — a move intended to block terror groups like ISIS that Dakhil has risked her life opposing.
"Every president of any country can choose their way to safeguard their citizens," Dakhil, 42, said of the entry ban on nationals of Iraq and six other predominantly Muslim countries. "But it is not fair to equate victim and torturer."
Trump said in a tweet that he imposed the ban on without warning to keep out "bad 'dudes'" who might "rush" into the US. The move has rapidly thrown the lives of US allies and minorities Trump says he seeks to protect into disarray. In one example, Iraqi Kurd filmmaker Hussain Hassan will likely be unable to attend the Miami festival screening of his own film, The Dark Wind, about Yazidis' plight at the hands of ISIS.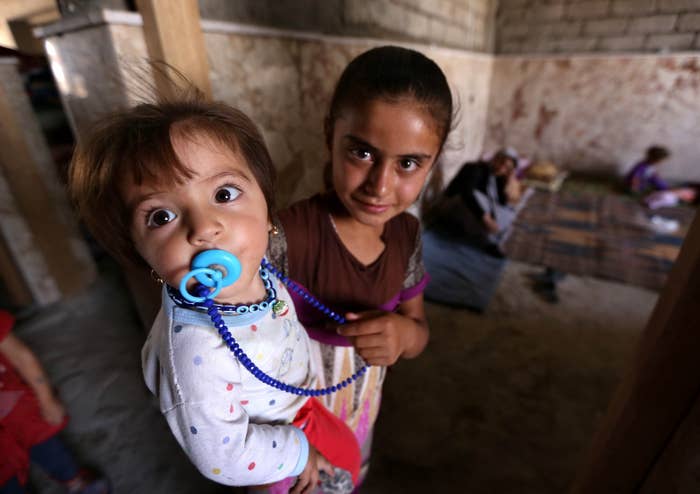 The Trump administration says the suspension of visas from Iraq and six other Muslim-majority countries will be in place for 90 days as the new administration reviews the immigration system, which Trump has called "worse than anybody realized." But Lantos President Katrina Lantos Swett, daughter of the Holocaust survivor who founded the foundation, said the ban violates fundamental American values.
"When we have to question whether a hero like Vian Dakhil, who has risked her life to fight the genocidal terrorists of ISIS, will be allowed into our country to receive a human rights prize in the shadow of the Capitol dome, we should all be deeply concerned," she said in an announcement.
Iraq's tiny Yazidi community has suffered tremendously at the hands of ISIS from mass killings and the enslavement of women and many fear it will not be able to recover. Dakhil, described by Lantos as ISIS's most wanted woman, is being recognized for the unique role she plays in helping Yazidi victims of ISIS, which rampaged through the ethnic group's ancestral homeland in northern Iraq in the summer of 2014 and continues to menace them. She came to prominence shortly after ISIS stormed the Yazidi town of Sinjar, making an emotional plea on the floor of parliament to defend her people in an appearance that went viral on the internet.
Since the helicopter crash, she has repeatedly helped bankroll ransoms to free Yazidi girls captured by ISIS and sold into sex slavery for the benefit of jihadi fighters. She has also helped counsel both the traumatized women and their families.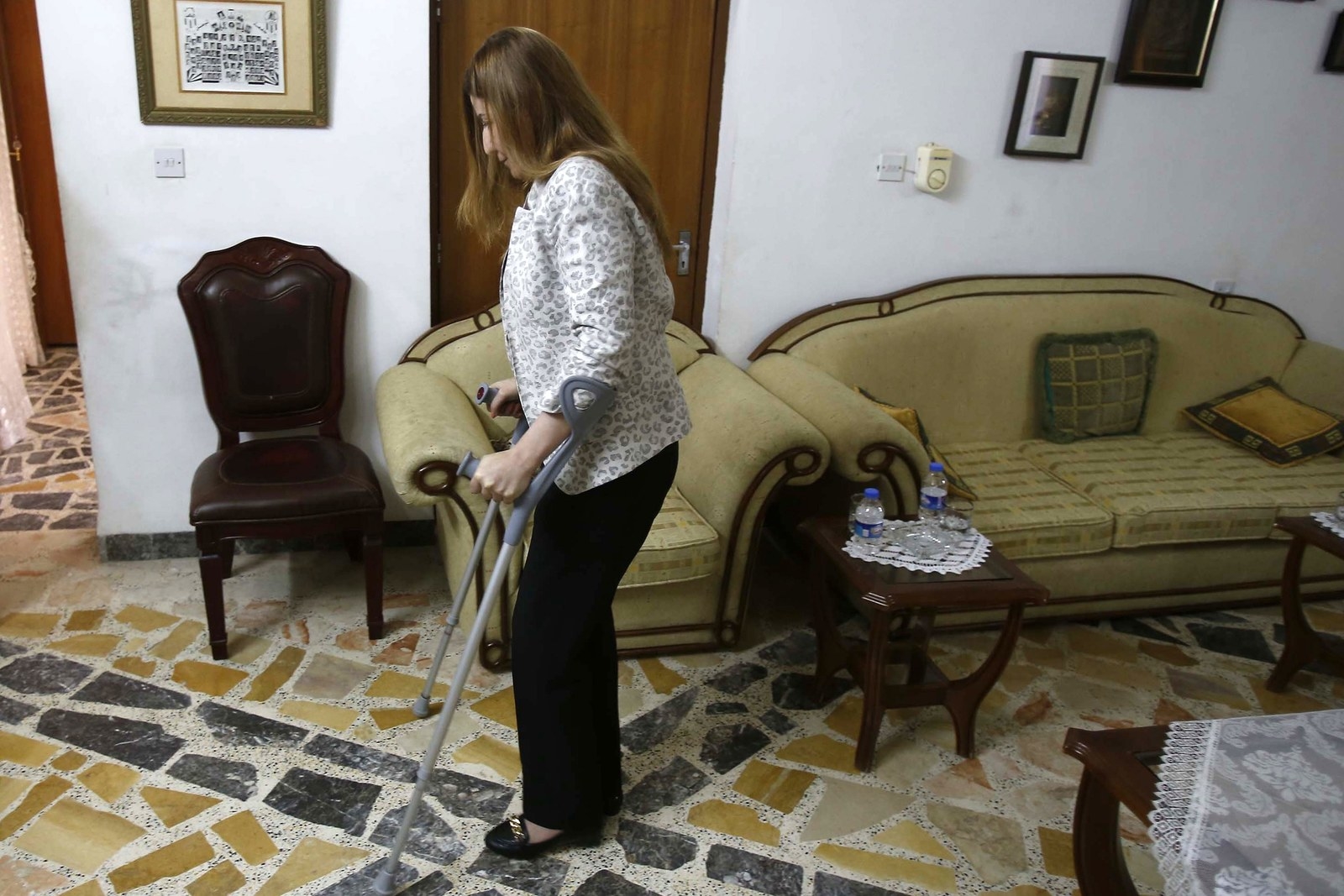 "They're all in need of psychological therapy," she said in a phone interview from Iraq. "I am in contact with them and their families. The Yazidi family, religion, and culture are very private, and what happened to those girls is like a big shock for them. Sometimes, I speak with those families. I tell them the girls are victims, and not to blame them for what happened."
She also helps young children orphaned by the ISIS war, many of them living in camps. Through activities like drawing, music, and sports, she and others help them get over the horrors they have seen and the loss of their parents. "We try to put them on a normal path," she said.
Dakhil trained as a microbiologist and taught immunology before serving as an adviser to Iraqi Kurdistan's parliament and winning seats to the Iraqi parliament in 2010 and 2014. She said she has won many awards, and traveled all around the world, including repeatedly to the US. But she said the timing of the Lantos award made it especially important.
"What is most important is the speech I was going to give at the ceremony," she said. "I need to focus attention again on the Yazidi tragedy and the minority tragedy in Iraq. Sometimes people forget what happened, after one or two years. I need to focus again on our tragedy. It's not ended."