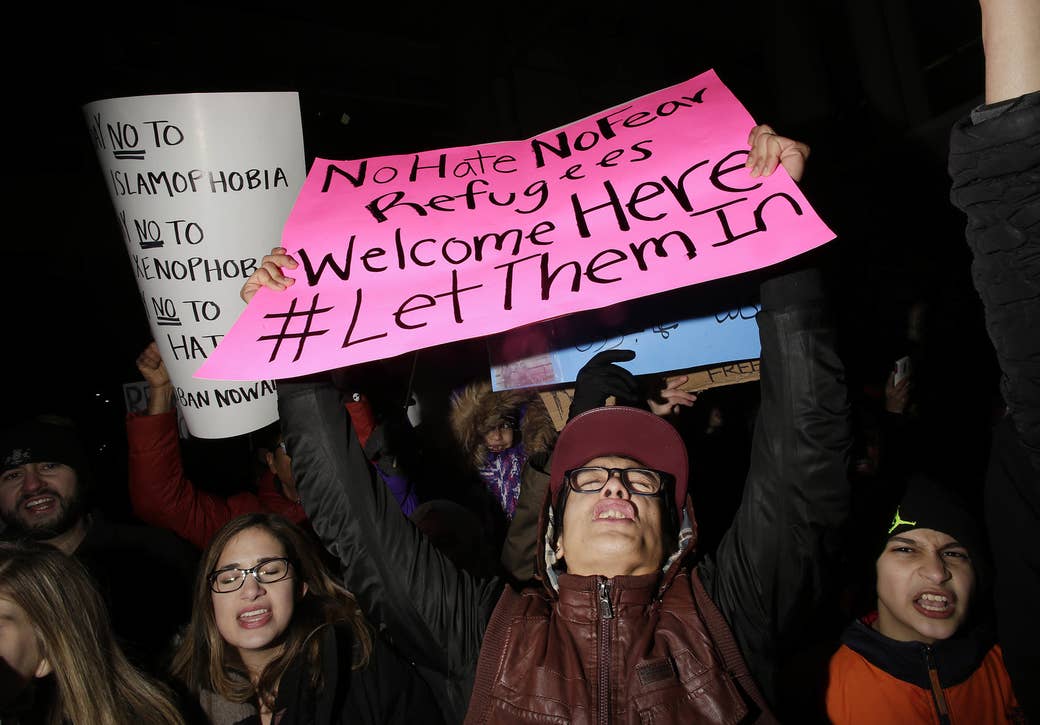 ISTANBUL — The US ban on visas to nationals of seven mostly Muslim countries threatens to strengthen anti-Western forces and weaken counterterrorism cooperation painstakingly assembled over decades, US officials and foreign diplomats say.

President Donald Trump on Friday issued an executive order declaring a 90-day ban on citizens of Iraq, Iran, Syria, Libya, Somalia, Yemen, and Sudan from entering the country, as a means of weeding out potential attackers. But the measures are roiling the entire Middle East, potentially damaging ongoing anti-terrorism initiatives across the region and perhaps increasing mistrust among staunch Muslim-majority allies like Turkey, Jordan, Saudi Arabia, United Arab Emirates, Egypt, and Pakistan that are not named in the directive, diplomats and analysts say.
"It's obviously Islamophobic in its origins and it's not going to win us any friends in the region," said a US diplomat who spoke on condition he not be named because he was not authorized to speak to the press. "I wonder if people in Trump's administration have thought about the long-term implications. Because I know it will have a long-term impact."
Already, Trump's executive order, which bars any visa applicants or asylum-seekers from the US for at least 90 days, has had an impact.
The parliament of Iraq, a key battlefield ally in the US war against ISIS, on Monday voted on a measure to encourage the government of Prime Minister Haider al-Abadi to impose a retaliatory ban on Americans entering the country, a move that would hurt the ability of contractors and aid workers to enter Iraq and support the ongoing war.
One lawmaker in Baghdad told BuzzFeed News officials were awaiting clarification from the Trump administration over the duration and extent of the ban before deciding on a response.
"Iraqis are victims of terrorism and facing ISIS terrorists who came from more than 100 countries, including the US and other democratic nations," Iraq's foreign minister, Ibrahim Jaafari, said to the the US ambassador in Baghdad, Douglas Silliman. "They did not pass judgment on those countries despite these abnormal people, and did not cut off relations, but they extended themselves to eliminate a danger that threatens everyone."
Iran, a strident opponent of the US but also a de facto ally against Sunni extremists, imposed a similar a ban over the weekend.
Few in the Middle East and North Africa are in a position to be wildly pro-American. The US reputation has become toxic after years of botched military interventions and betrayals in Iraq, Libya, Afghanistan, Yemen, and Syria.
US domestic political considerations likely drove Trump's decision to enact the decree, but almost all of the countries listed in the visa ban have their own red-and-blue-state dynamics. In all seven countries, domestic political and ideological battles are unfolding between moderates who share at least some interests and values with the US and the West, and more radical figures and parties who vehemently and sometimes militarily oppose Washington's agenda:
Abadi, the prime minister of Iraq, supports strong relations with the US, while his opponents, which include Iranian-backed paramilitary groups and political parties, strongly oppose US political and military influence.
Iran's moderates and hardliners bicker constantly about the extent to which the US can be trusted or should be confronted. The moderate President Hassan Rouhani, whose government signed a landmark nuclear deal with the US and other world powers, faces a potentially grueling re-election fight against hardliners in May.
Syria has a plethora of armed groups and political factions, including Kurds staunchly allied with the US and Syrian rebels backed by NATO partner Turkey, in juxtaposition to anti-American factions backed by Iran and supporting the regime in Damascus.
Libya's UN-endorsed government, strongly supported by the US, faces challenges from at least two other heavily armed camps that include hardline Islamists and a more secular grouping backed by American allies in the Gulf.
Yemen's civil war pits a government strongly allied with US allies Saudi Arabia and the United Arab Emirates against Iranian-backed Houthi paramilitaries who've taken control of the capital, Sanaa, and chant "death to America" at rallies.
Somalia's US-backed government, which received John Kerry in 2015 in the first ever visit by a US secretary of state, is in a military and ideological war with hardline Islamists linked to al-Qaeda.

US allies including Saudi Arabia and Israel have been attempting to coax Sudan out of its pro-Iranian orbit.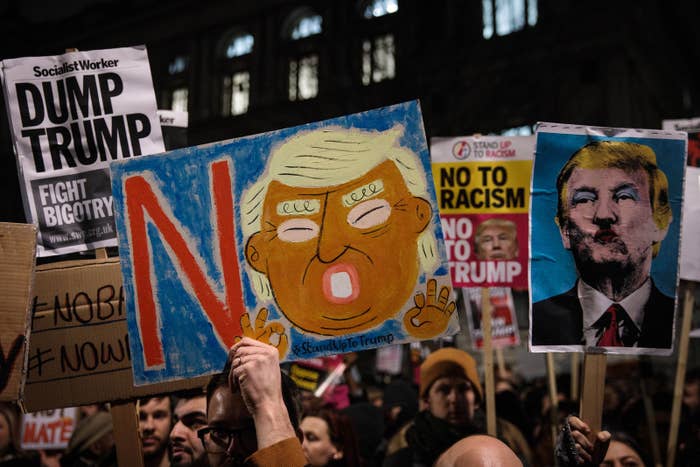 The visa ban could backfire against Americans in all cases and potentially hurt counterterror cooperation, say US diplomats and analysts. For example, weak, shaky governments may come under public pressure to expel American personnel, limit cooperation on counterterror matters, or side with rivals such as Iran. Already in Sudan, signs of discomfort have emerged over the recent drift from the Iranian camp toward the US, with the Foreign Ministry calling the visa ban "a negative signal in light of the recent positive developments in relations between the two countries," according to the official Sudan News Agency.
Even influential voices in countries not named in the visa ban have lashed out at the US over it. Lebanon's daily newspaper al-Mustaqbal, owned by pro-American Prime Minister Saad Hariri, called the executive order "collective punishment" with "poisonous and detestable racist roots." Qatar's pro-government newspaper al-Watan said Trump was targeting all Muslims — even the most moderate. Voices in Muslim-majority Pakistan, Indonesia, and Malaysia warned that the policy signaled that their travelers to the US could also soon come under scrutiny.
"Here is a new chapter of the US history, in which the notion of the US being the land of dreams and land of refuge comes to an end," Lamis al-Hadidi, an Egyptian talk show host, said in a broadcast on Sunday.
One US diplomat in Iraq told BuzzFeed News that relations between Iraqi and American officials had already become strained over the decree. "We're trying to explain to our contacts that this is temporary reassessment of security procedures," the diplomat said on condition of anonymity. "But as you can imagine, that is not an easy task considering that we work very closely with Iraqi officials in the fight against ISIS."
US diplomats circulated a draft letter of dissent among foreign service staff warning that Trump's order could sour relations with both the seven listed countries and the rest of the Muslim world. "The governments of these countries are important partners and allies in the fight against terrorism, regionally and globally," said a leaked copy of the memo. "By alienating them we lose access [to] the intelligence and resources we need to fight the root causes of terror abroad, before an attack occurs on our borders."
The memo added, "When the 220 million citizens of these countries lose the opportunity to travel to the US overnight, hostility toward the US will grow."
One scholar likened the visa ban to the global "war on terror" launched by former President George W. Bush, which squandered international goodwill after the September 11, 2001, attacks — but said it was worse.
"Bush tried to state quite clearly that this was a war on terrorism, not on Islam," said Ragnar Weilandt, a researcher in geopolitics at the Free University of Brussels. "But it became a clear tool for jihadi hate preachers all over the Muslim world and Western world. The message that Trump sends out is much clearer and more brutal than the one Bush sent out. He makes no distinction between moderate and less moderate Muslims all over the world. He provides tools for Muslims who who plan terrorist attacks, but also poisons public opinion about the US in these countries."