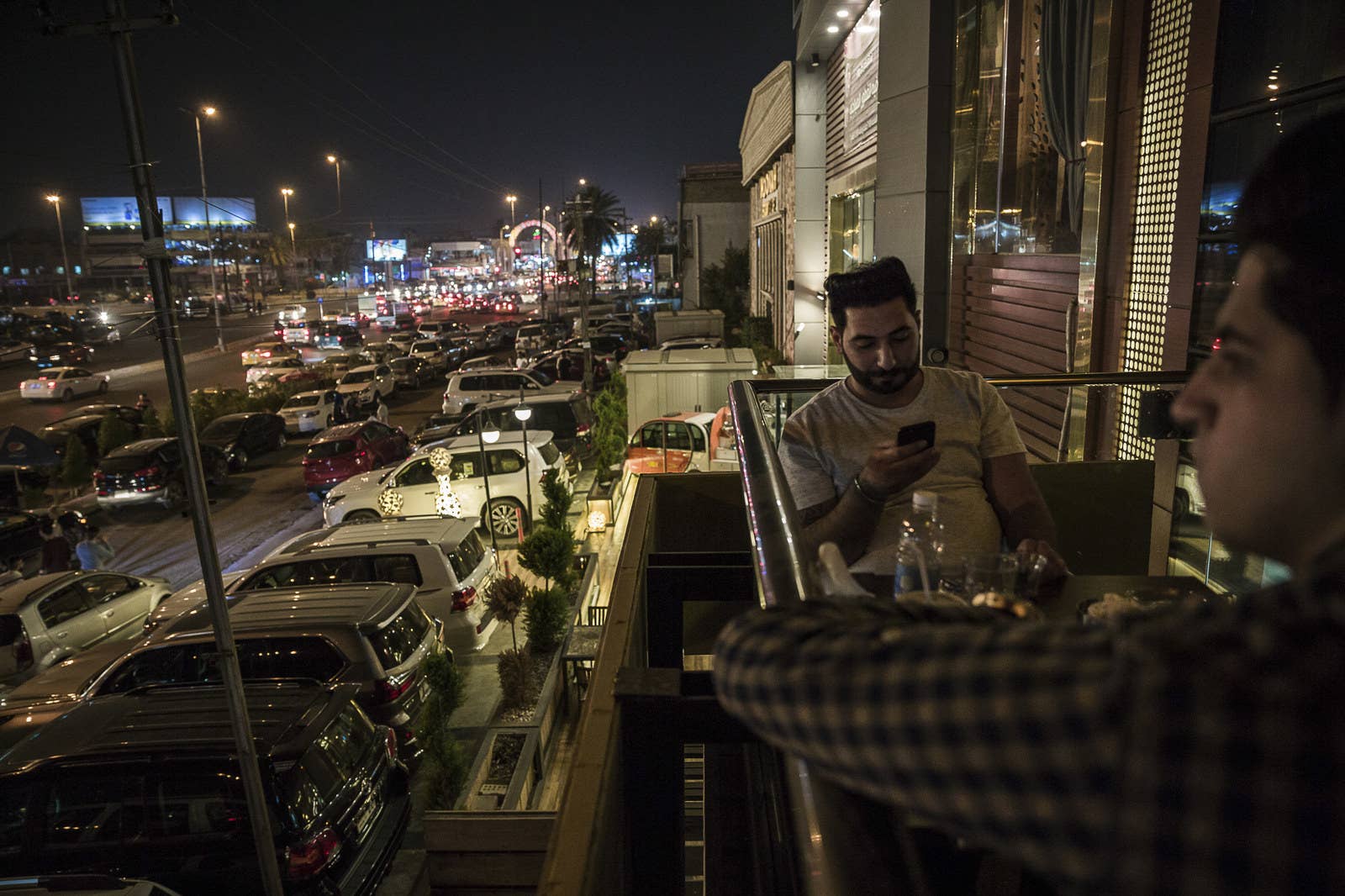 BAGHDAD — When Zeinab Mohamed was a teenager, she was barred from going out after dark, even in her own neighborhood. Plagued with bombings, shootings, and kidnappings, Baghdad was just too dangerous. She rushed back home after school every day, and stayed inside until the next morning. On graduation day at university a decade ago, the thought of a party or a late night out with her friends was out of the question. She celebrated quietly at home.
But on a cool Wednesday night in March, the 30-year-old travel agency employee was lounging at Piano, an upscale west Baghdad restaurant, with about a dozen relatives, enjoying dinner and cake for an uncle's birthday. It was 10 p.m. Even her 7-year-old nephew had joined the festivities.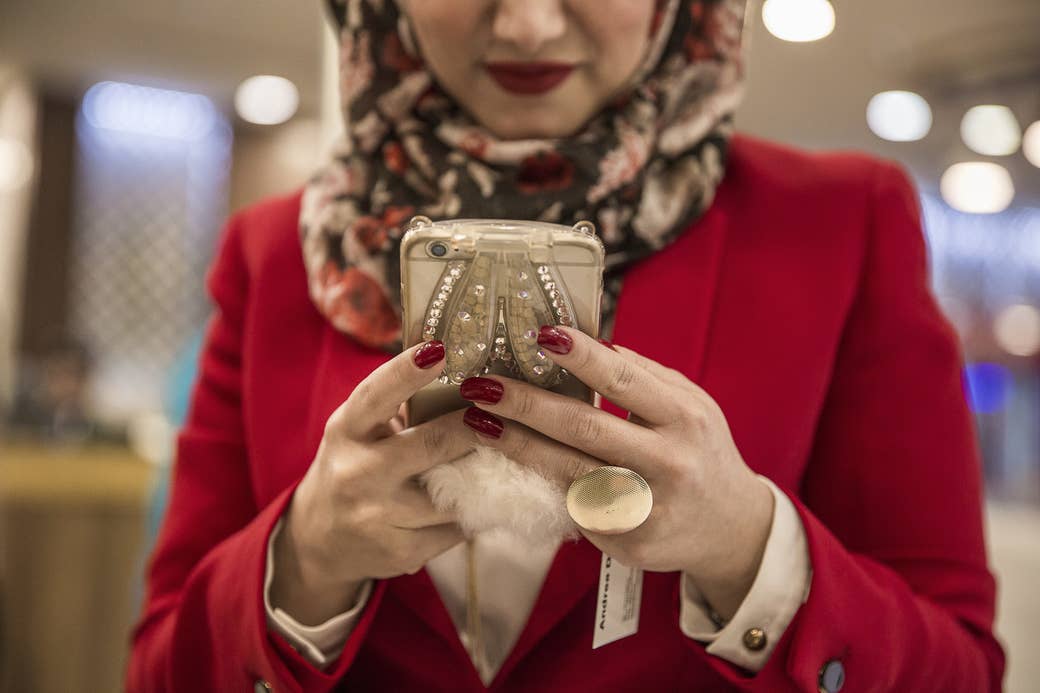 "It's different now from when I was young," Mohamed said. "You worked or went to school and came home and that was it. Now it's gotten better and better. There are so many 24-hour restaurants, cafes that stay open late and even late parties. We can go out until 4 a.m."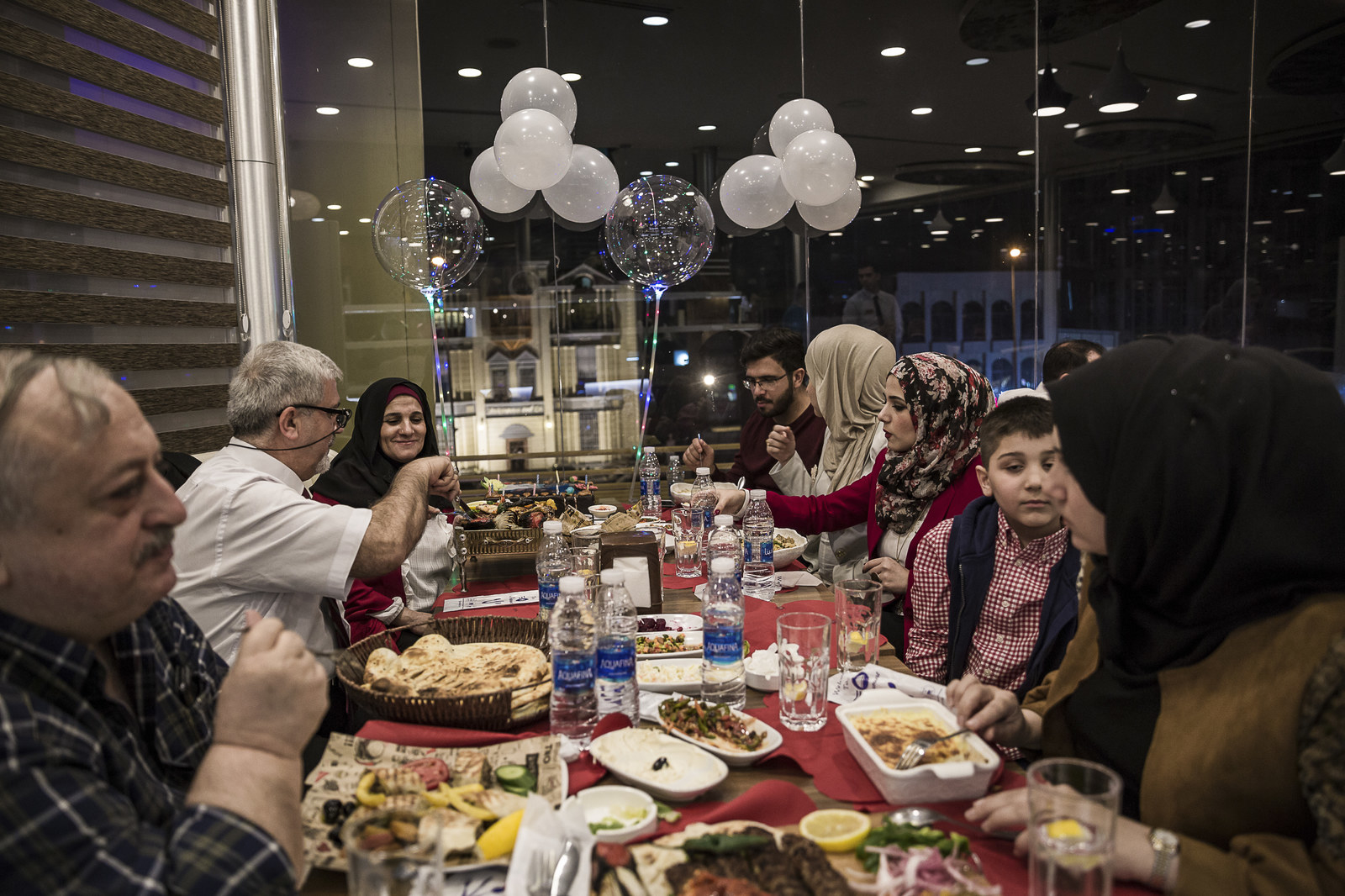 Welcome to Partytown, Baghdad, a city of nearly 8 million that has seen a dramatic mood shift since the deadly years that followed the US invasion of 2003 and the subsequent 15 years of war, most recently including a bloody fight against ISIS.
It's not just that restaurants and cafes are full until the early morning hours. It's also that the streets of commercial districts are filled with cars, music blaring, kids out having fun. "Now there's more and more activity at night," said Muntassir Mashadani, the 29-year-old night manager at al-Faqma, a famous Iraqi ice cream chain. Since Prime Minister Haider al-Abadi declared victory over ISIS in December, Mashadani estimated that business at night is up 25%. "There's been a very big change since."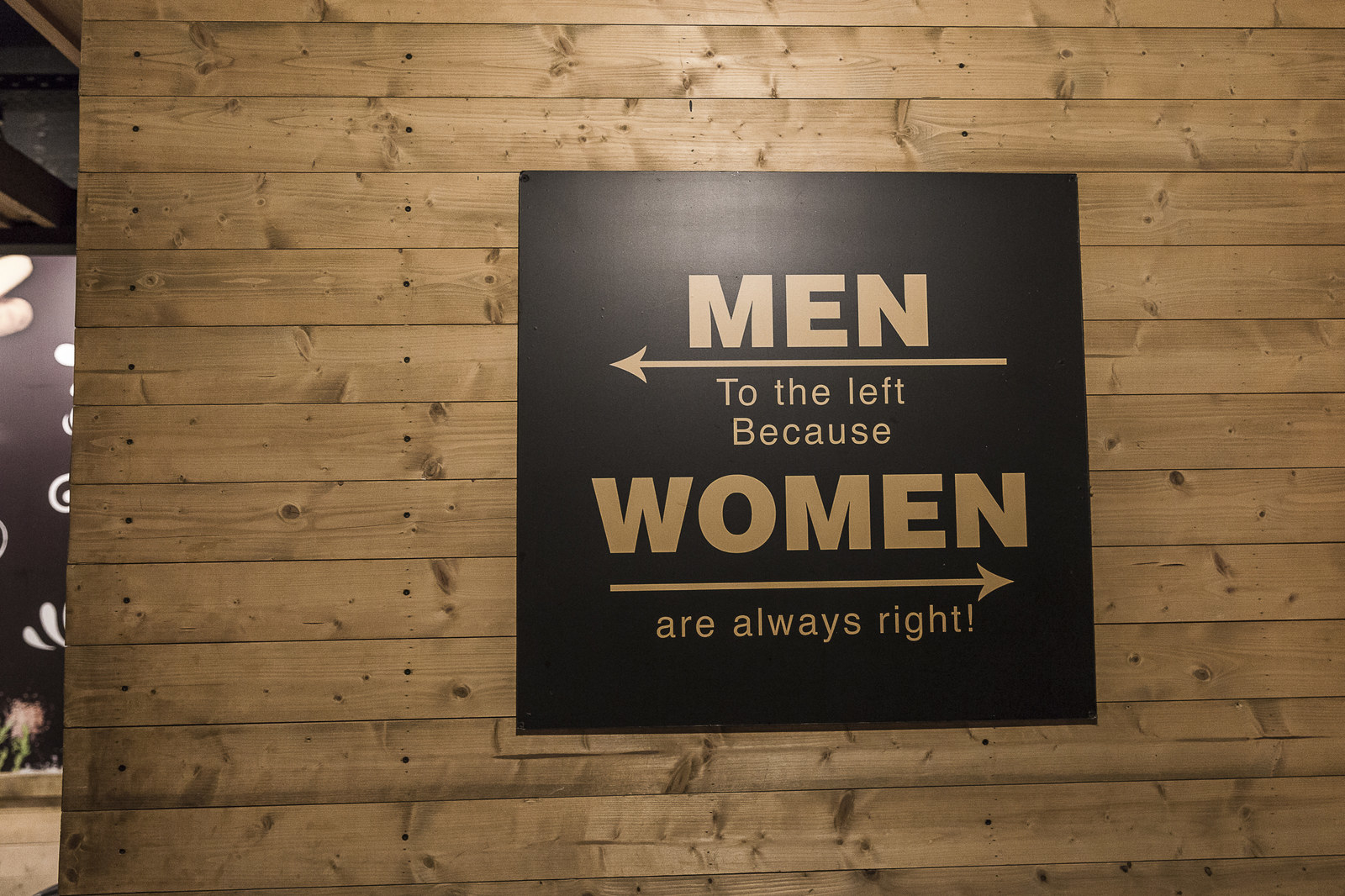 That's not to say there are no dangers. Mashadani narrowly avoided a bomb that struck another branch of al-Faqma last year, killing 17 people. But though bombs continue to go off in the capital, including a suspected ISIS attack in January that killed 35, their frequency has decreased significantly, say security experts. Anyone visiting Baghdad who was here in 2006, at the height of the country's sectarian civil war, or 2014, when ISIS had approached within mortar range of the city's outskirts, would be stunned by the change in spirit, as well as the nighttime.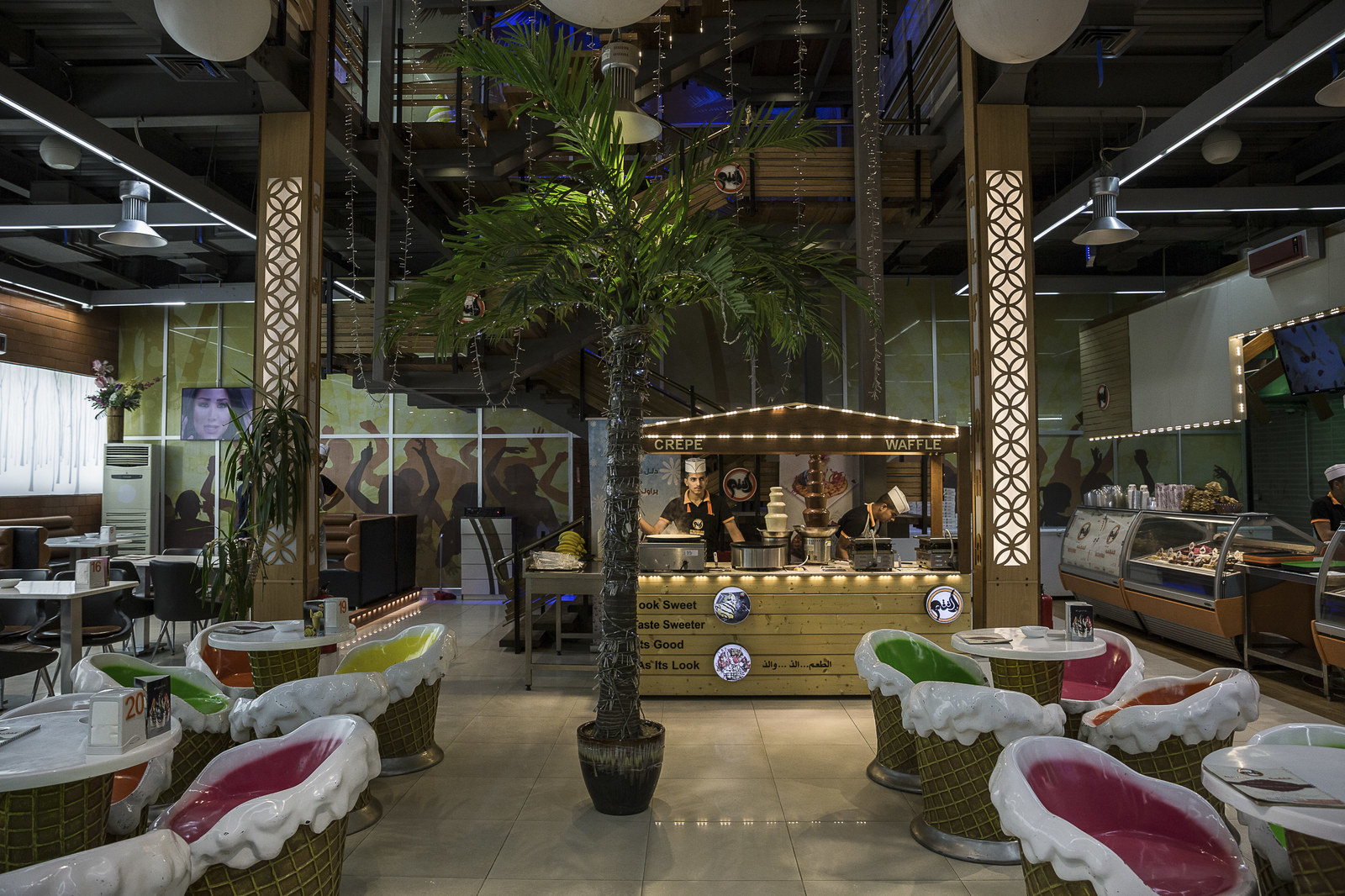 There were always seedy nightclubs that catered to whiskey-swilling men tucked into the half-cellars of buildings along Saadoun Street downtown. The old elite have long been members of one of several country clubs that stayed open late. Young working-class men played dominos and smoked shisha at Beiruti, a riverside cafe.
But what's new is families hitting the town until late. Restaurants, including the Turkish chain Mado, have arrived, often opening in the city's increasingly ubiquitous shopping malls. Few serve alcohol, but many serve shisha into the night.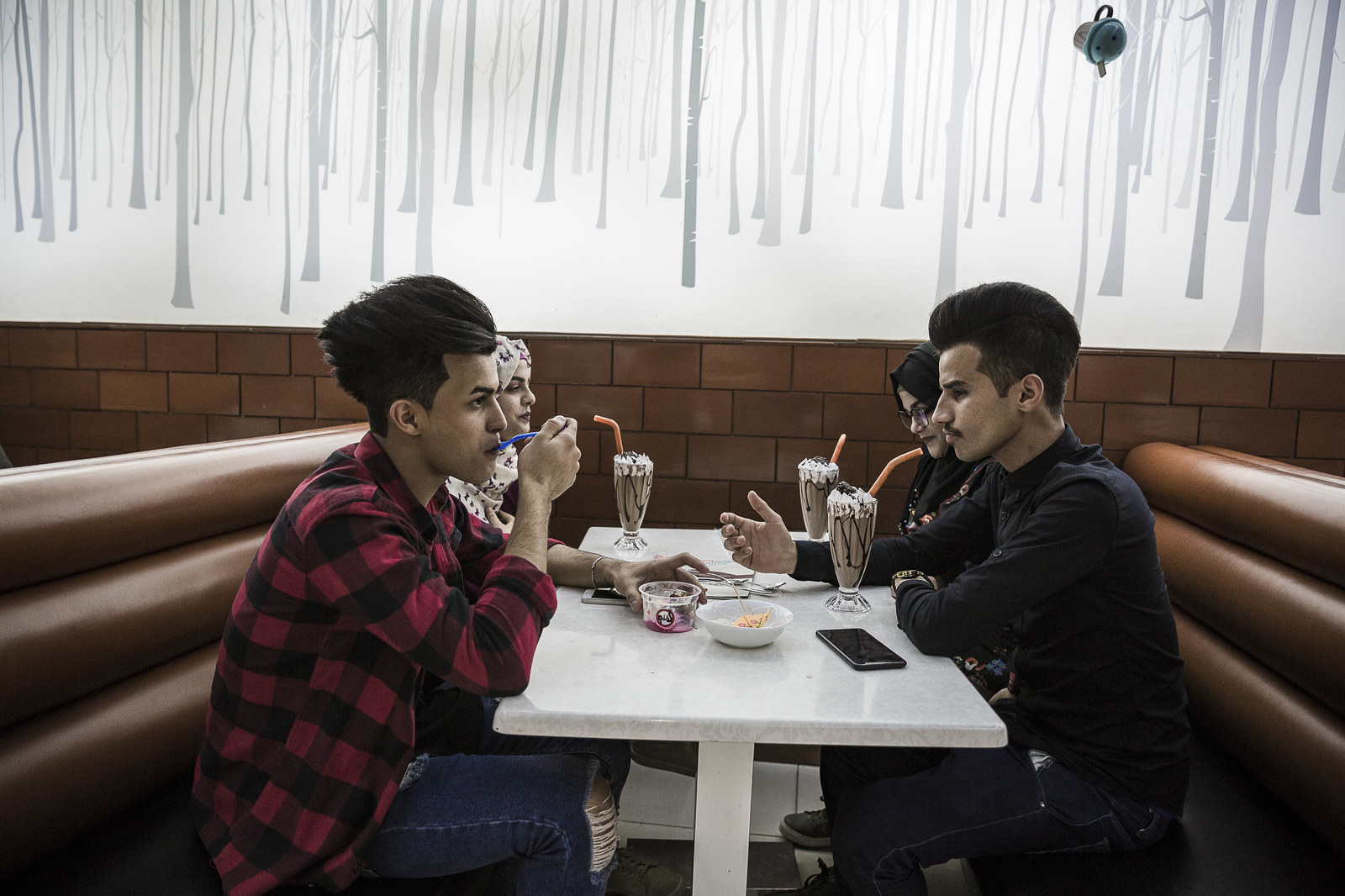 As security has improved, restaurant owners say they are pushing their closing times into the early morning hours, mostly because employees feel safer getting home late. "Before, at 9 p.m. or 10 p.m., we'd have to start wrapping up," said Dhiaa Adel, the 34-year-old manager at the Mansour branch of Saj al-Reef, an upscale Iraqi restaurant chain. "Now it's different. I go home at 4 a.m."
Abadi gets some of the credit for making the city more liveable. Nightlife really began to catch fire after he lifted a longstanding midnight-to-5 a.m. curfew three years ago.
As the war against ISIS wound down, Abadi began removing the drab, ugly concrete blast walls that once divided neighborhoods. The government is moving many of these barriers to the Syrian border, where it is creating a wall to keep out ISIS militants.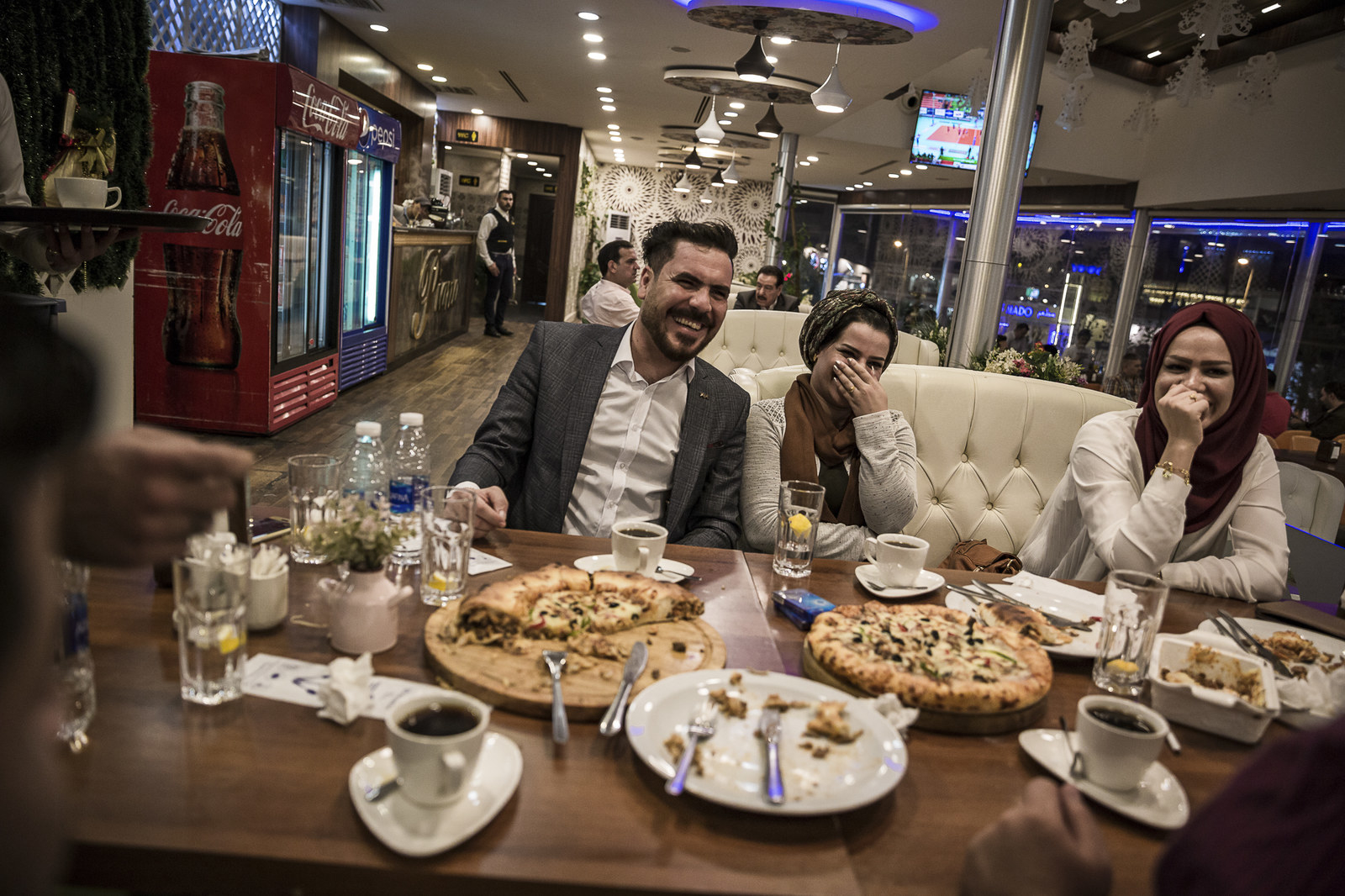 Authorities have also reduced the number of checkpoints and barred the random traffic stops that Shiite militias or security forces used to impose on a whim. The government has sought to speed up gateways into the city, giving easier access to the city's nightlife.
"Before the police would stop you and ask, 'Where are you from? Where are you going? Why?'" said Adel. "Now that's not happening anymore."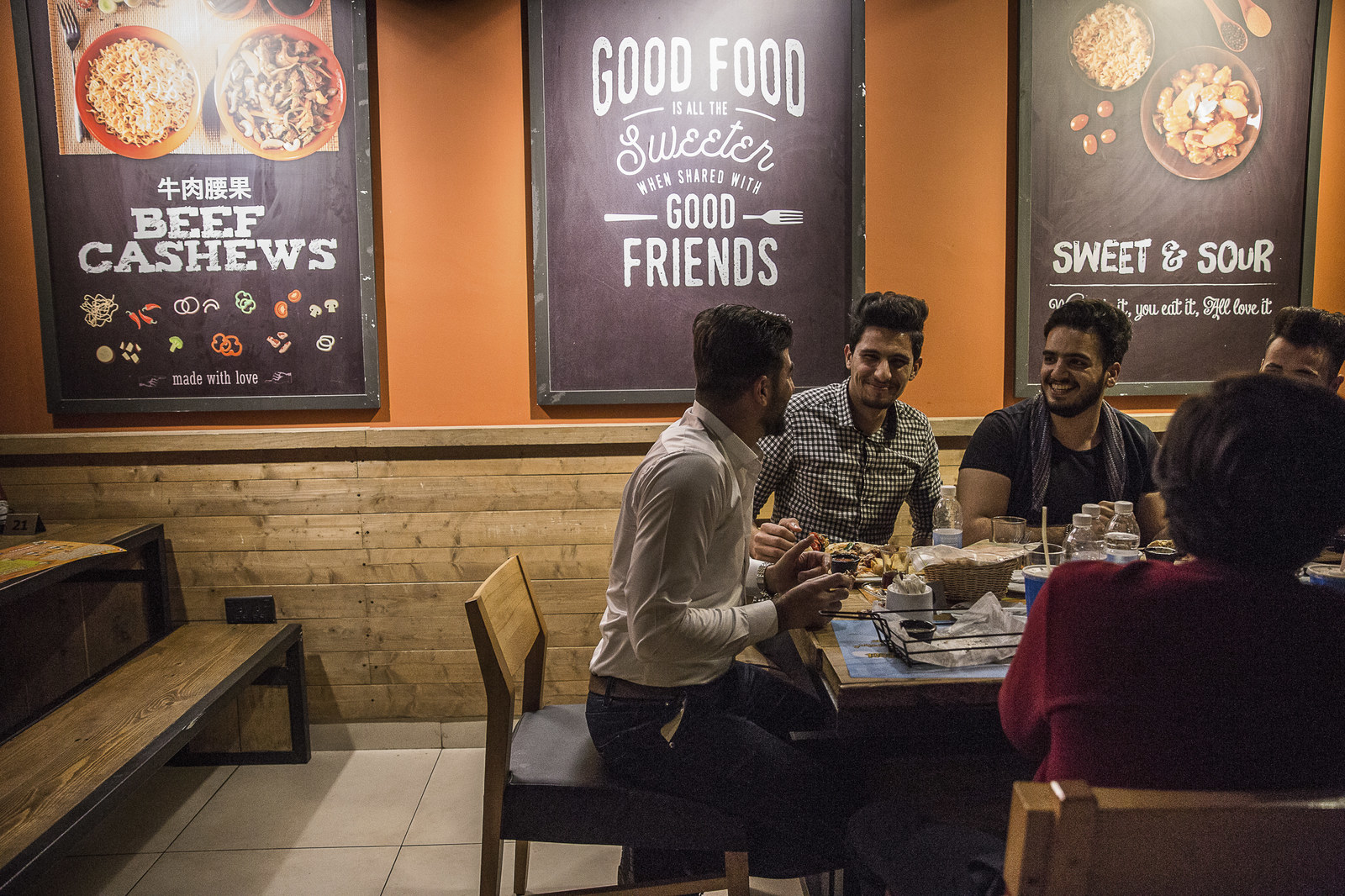 Abadi has also repeatedly said he'd like to open up Baghdad's so-called Green Zone, the massive fortress-like administrative center of the country set up after the 2003 US-led invasion that encompasses a leafy neighborhood called Karadat Mariam as well as the UN headquarters, and US and UK embassies.
"It's all part of Abadi's ambition to demilitarize the city," said Sajad Jiyad, an analyst at the al-Bayan Center for Planning and Studies, an Iraqi think tank.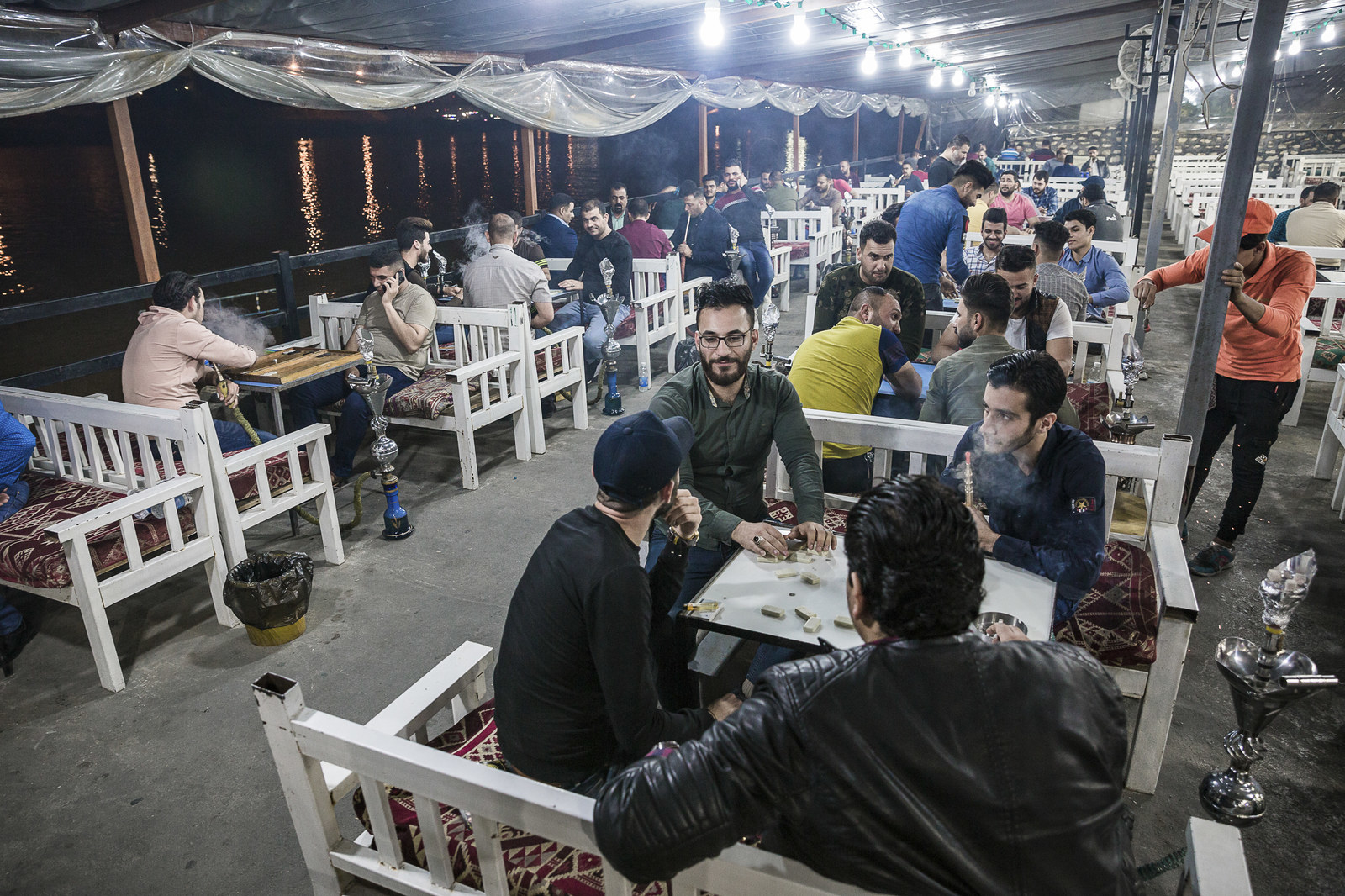 Political considerations likely play a factor. Abadi is leading a coalition in the May 12 general elections, and improving life in Baghdad may help him expand his base beyond the pious Shiite Muslims to middle-class and younger voters demanding lifestyle improvements. "There are higher expectations," said Jiyad, the think tank researcher. "Not just from younger people, but older people as well."
Iraqis love the nightlife, especially in the hot summer months. They celebrated in the streets until dawn when Abadi lifted the curfew. "Yetbaghdad" — a play on the capital's name — means to live large, or show off.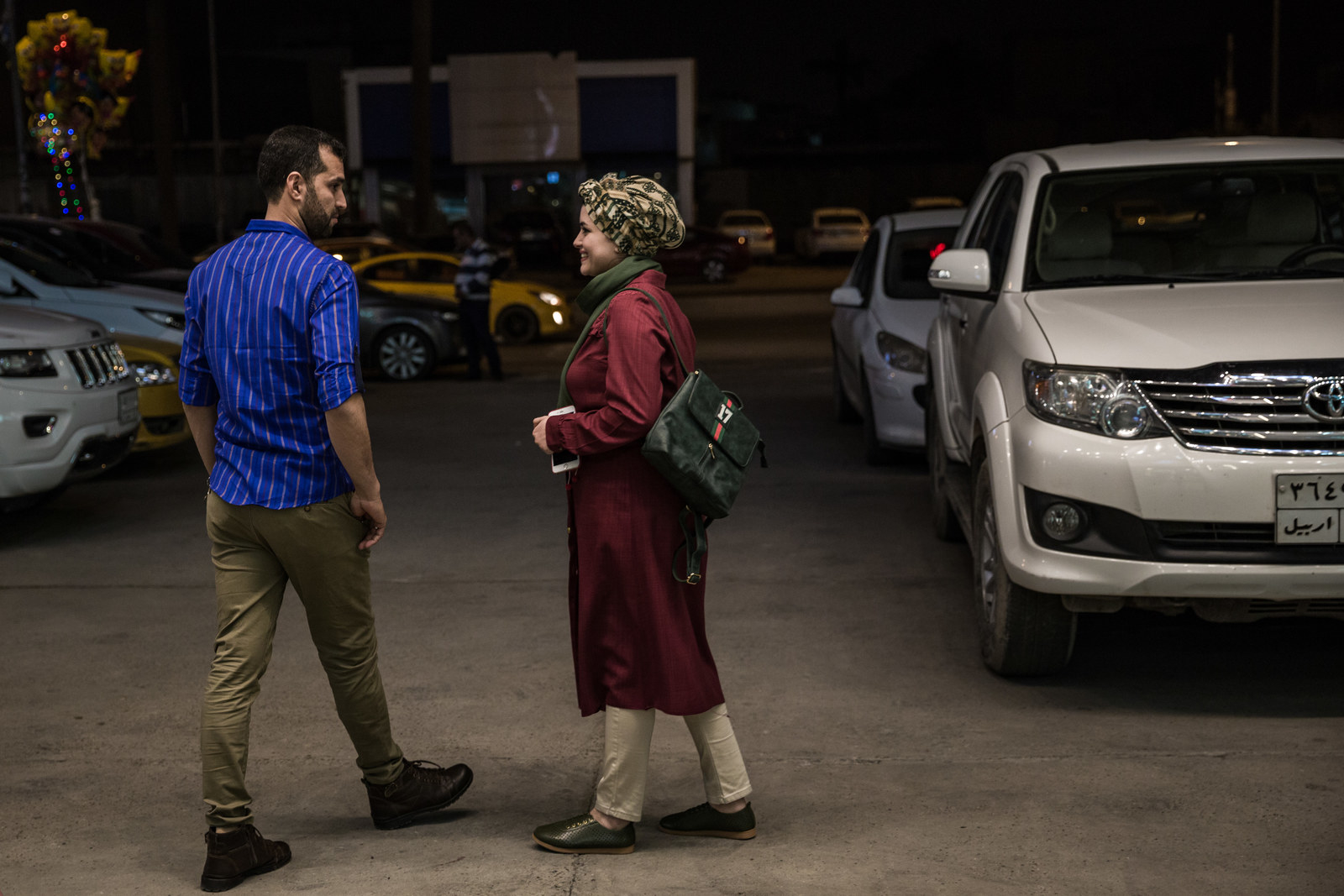 "Once Iraqis feel it's safe, they go out," said Shirouk Abayachi, an Iraqi lawmaker. "They go to malls, they go to restaurants. During the worst years people were home by dark. Now after 6 p.m. people go to cinemas, music — everywhere. Iraqis live to enjoy."