Arkansas Lawmaker Finds Perfect Time To Express Contempt For Boston Residents, Gun Control
Nate Bell knows you gotta strike while the iron is tremendously insensitive. He also once quoted Hitler on Facebook.
That's what Arkansas state representative Nate Bell (R) posted this morning at 9:25 a.m. Ill-advised attempts at making a political point during a crisis aren't rare, but Bell's mean-spirited message was uniquely obnoxious, directed not at an abstract group of opponents but specific individuals still in harm's way. Bell has since apologized via Facebook. The first commenter's reaction is apropos.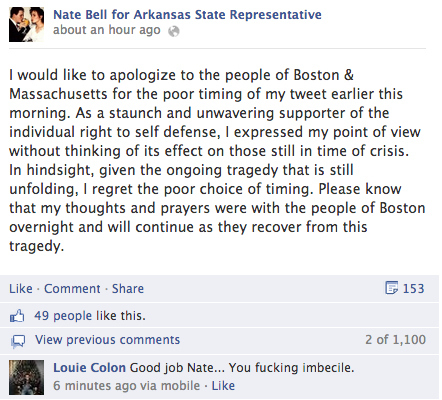 Nate Bell will probably run for president or have his own talk show at some point.