Jack Dorsey, founder and CEO of Twitter, had his Twitter account suspended Tuesday night.
For a brief while, this was what showed up instead of @jack's normal timeline.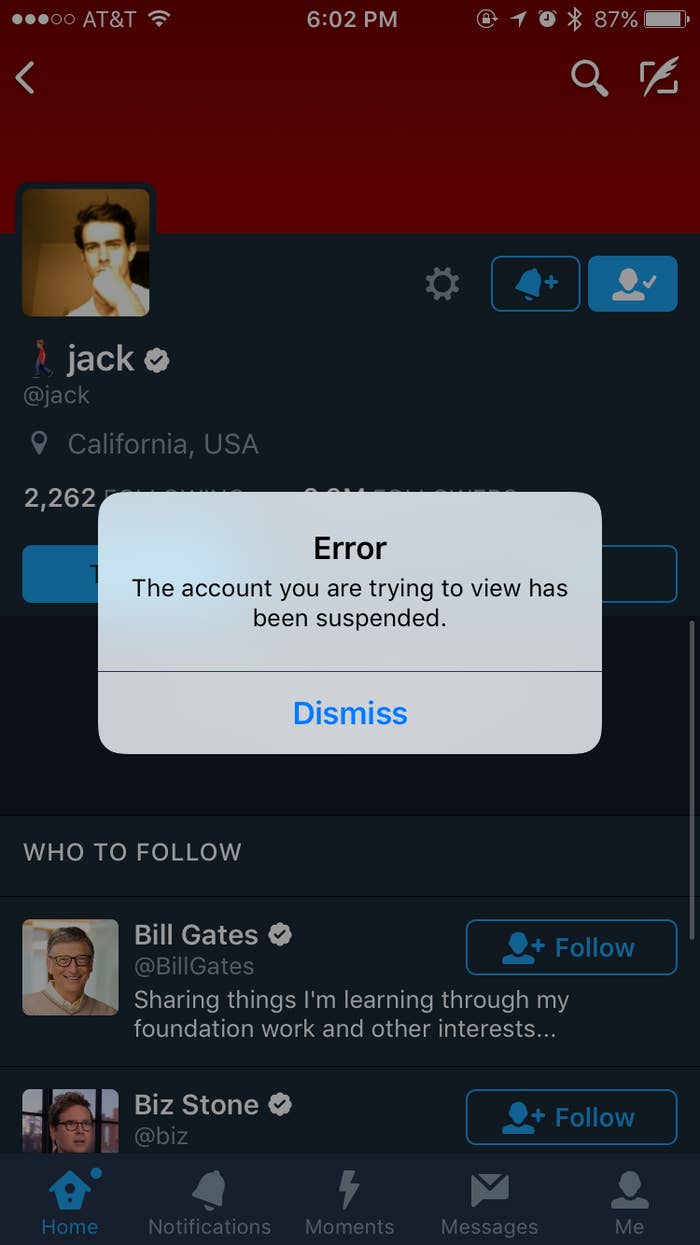 It returned quickly, but with only a fraction of the followers from before.
He previously had 3.9 million followers.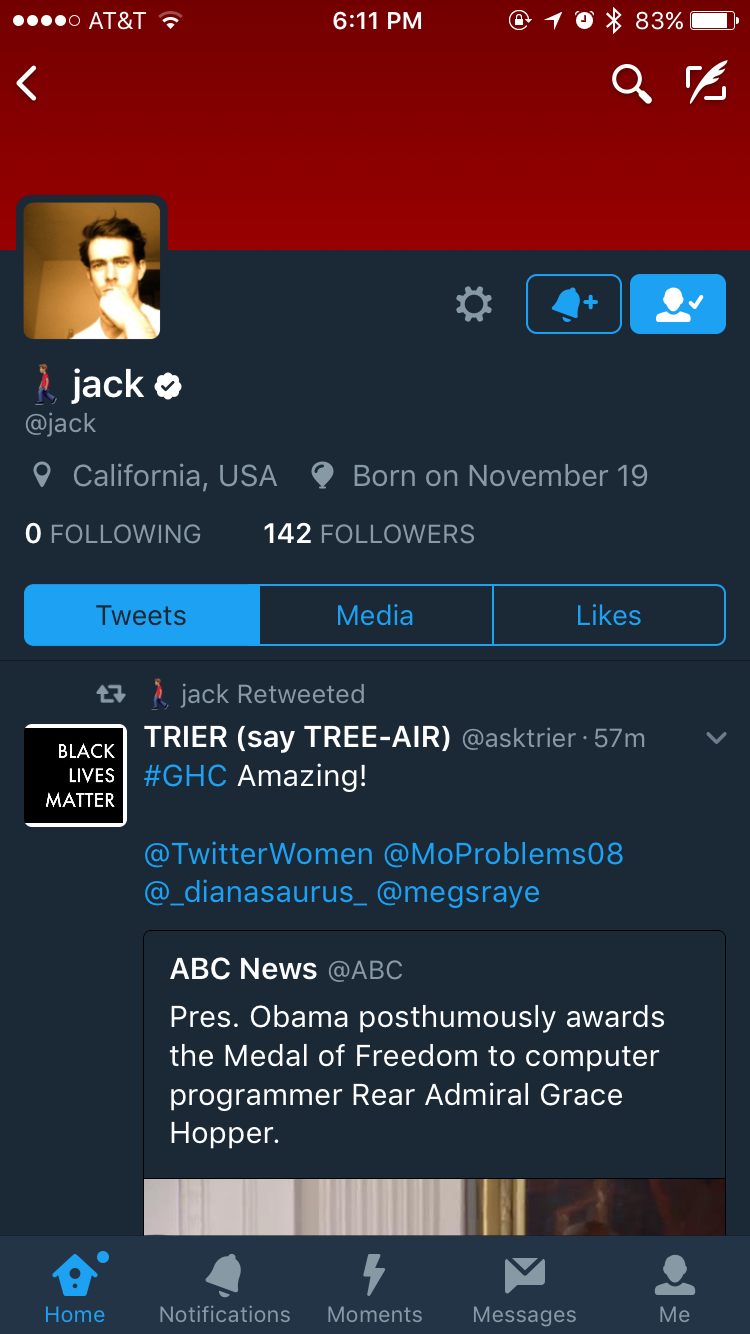 UPDATE: Dorsey's account is up to 3.7 million followers, though it still is not following anyone.
UPDATE: Dorsey said the suspension was an "internal mistake."