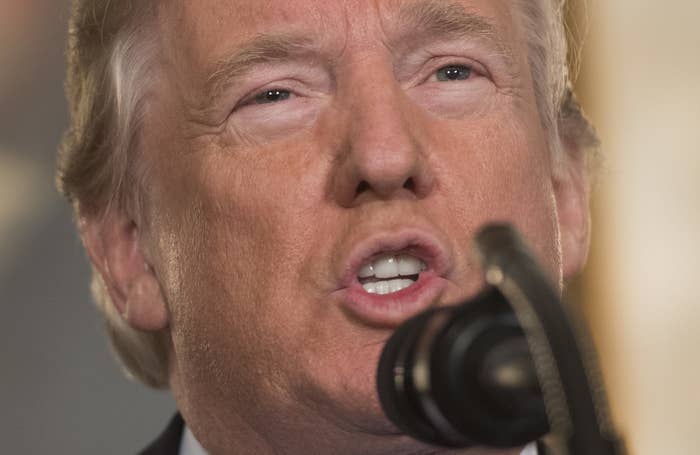 President Trump generated a lot of attention Wednesday for appearing to slur some of his words while talking about moving the US embassy in Israel from Tel Aviv to Jerusalem.
People on Twitter speculated about what may have caused it. Dry mouth? Secret dentures?
According to White House press secretary Sarah Huckabee Sanders, it was a dry throat — "nothing more than that."
"There were a lot of questions on that. Frankly, pretty ridiculous questions," she told reporters Thursday. "The president's throat was dry, nothing more than that."
She added that the president is in good health and said he had a physical scheduled for next year, the results of which will be released to the public.