UPDATE
Wireless Lab OOO removed the "Spark" filter entirely after the publication of this article.
Yesterday, Faceapp's filter options looked like this: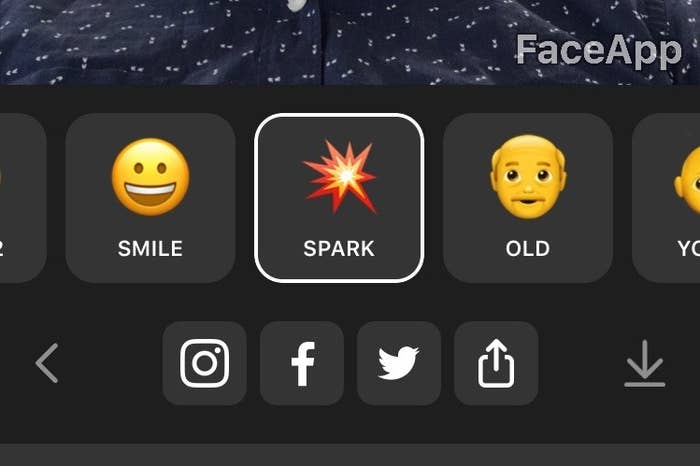 And today...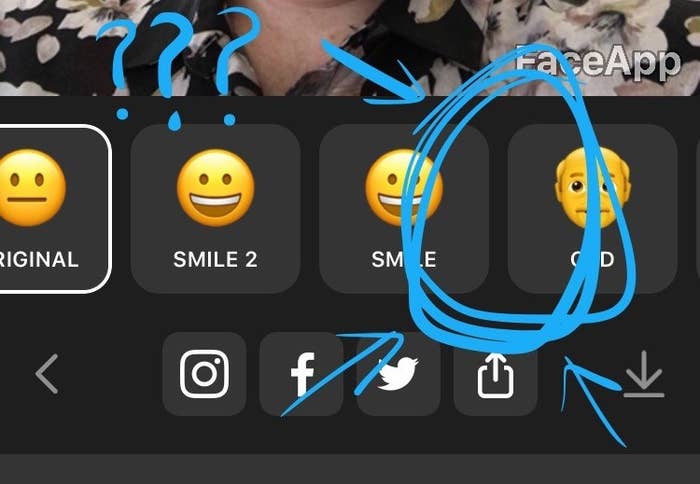 The company has not responded to a request for comment.
So there's this popular new app called FaceApp.
Take a selfie, and the app will change your face using filters that make you look younger, older, more male, more female, and the like. It's available for iOS and Android, and, after going kinda viral last week, it's currently the #10 free app in Apple's App Store.
But people have noticed something off about it...
The app's "Spark" filter, which was formerly called the "Hot" filter, lightens your face.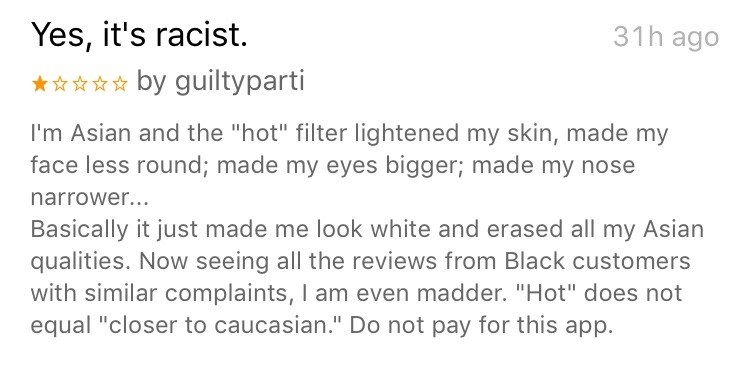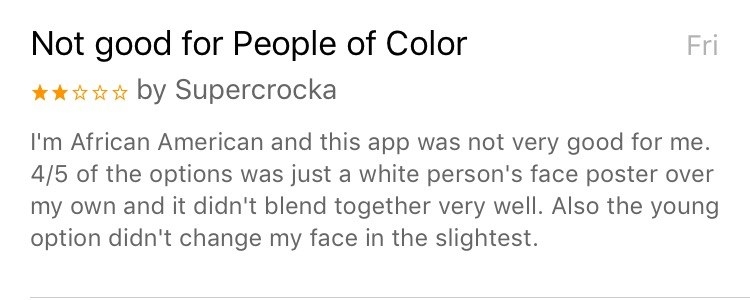 The developer, Wireless Lab OOO, responded to some of the criticism in App Store reviews, calling it an "unquestionably serious issue."
They changed the name of the filter from "Hot" to "Spark."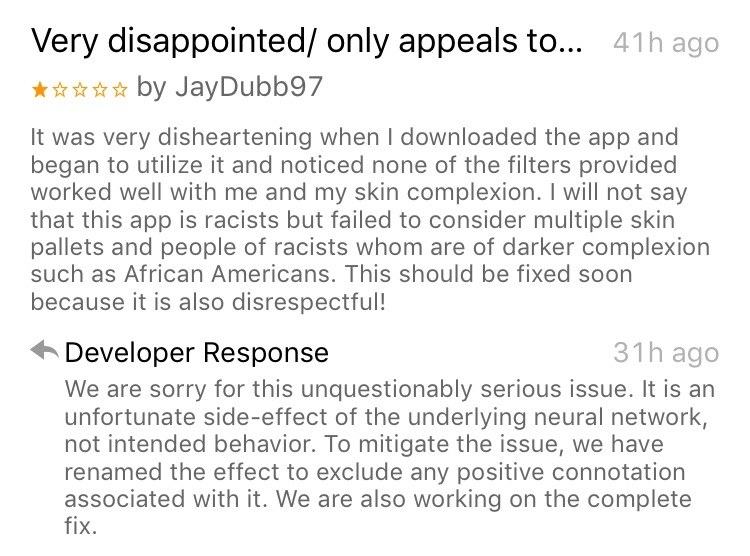 Wireless Lab OOO said in an email to BuzzFeed News that it changed the filter's name from "Hot" to "Spark" and is working on finding solutions to the face-whitening. "It is an unfortunate side-effect of the underlying neural network caused by the training set bias, not intended behavior," the company wrote. (The company didn't elaborate, but this ~may~ mean that even though FaceApp didn't intend to whitewash people, it didn't use enough dark faces while training its artificial intelligence to apply the filters.)
We tried it, and it's true. The "Spark" filter does lighten your face.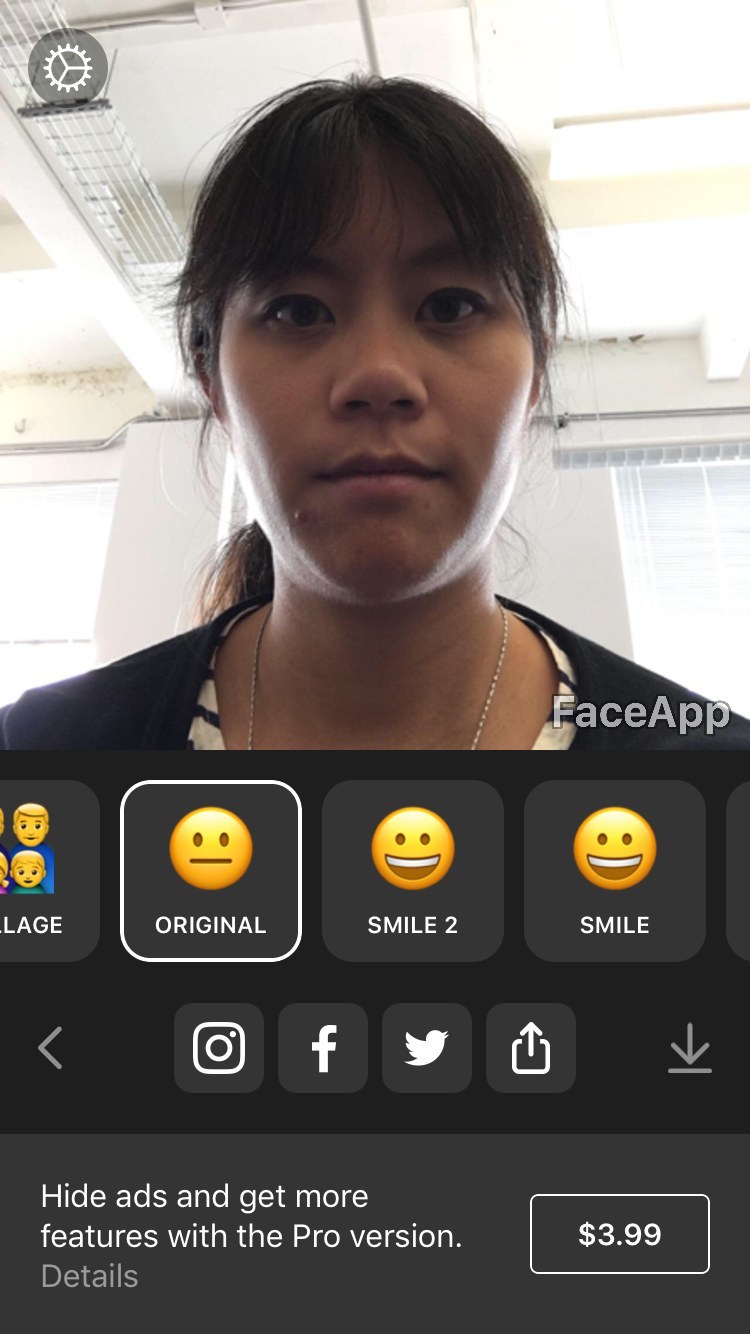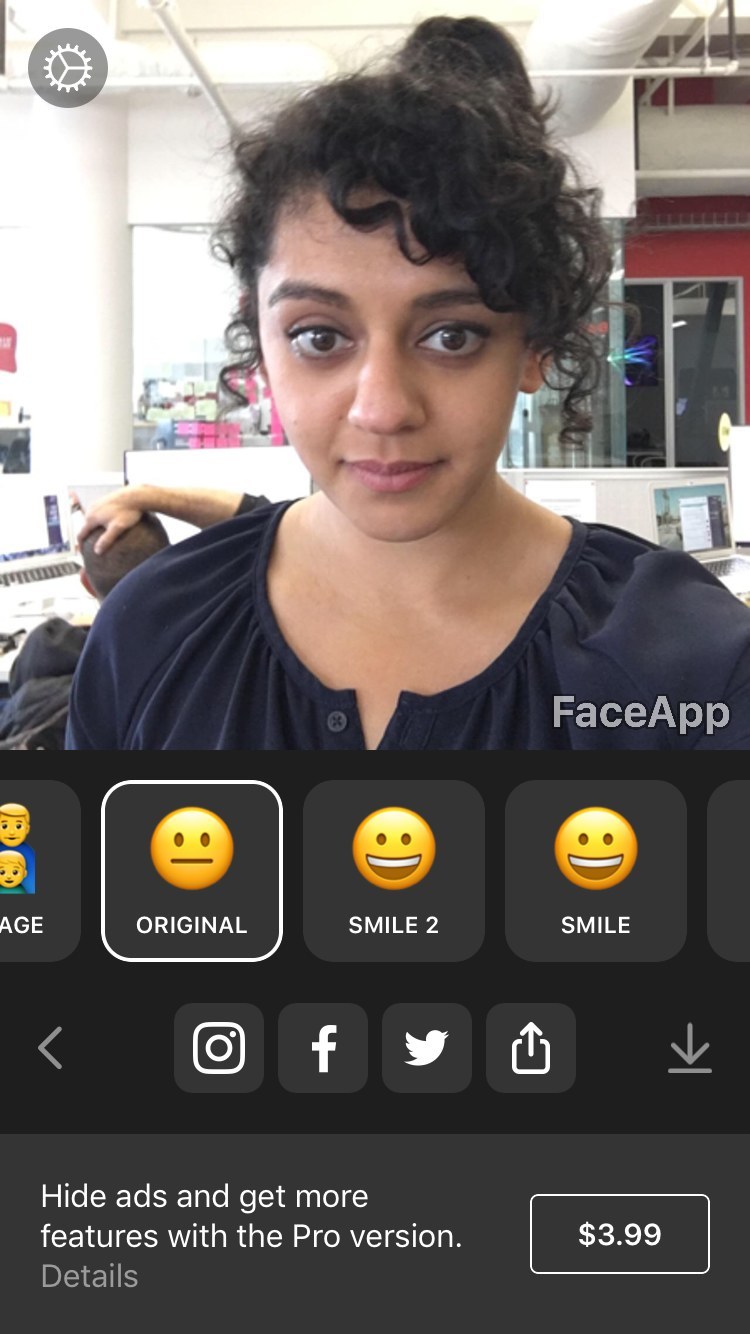 It even whitens you if you're already white.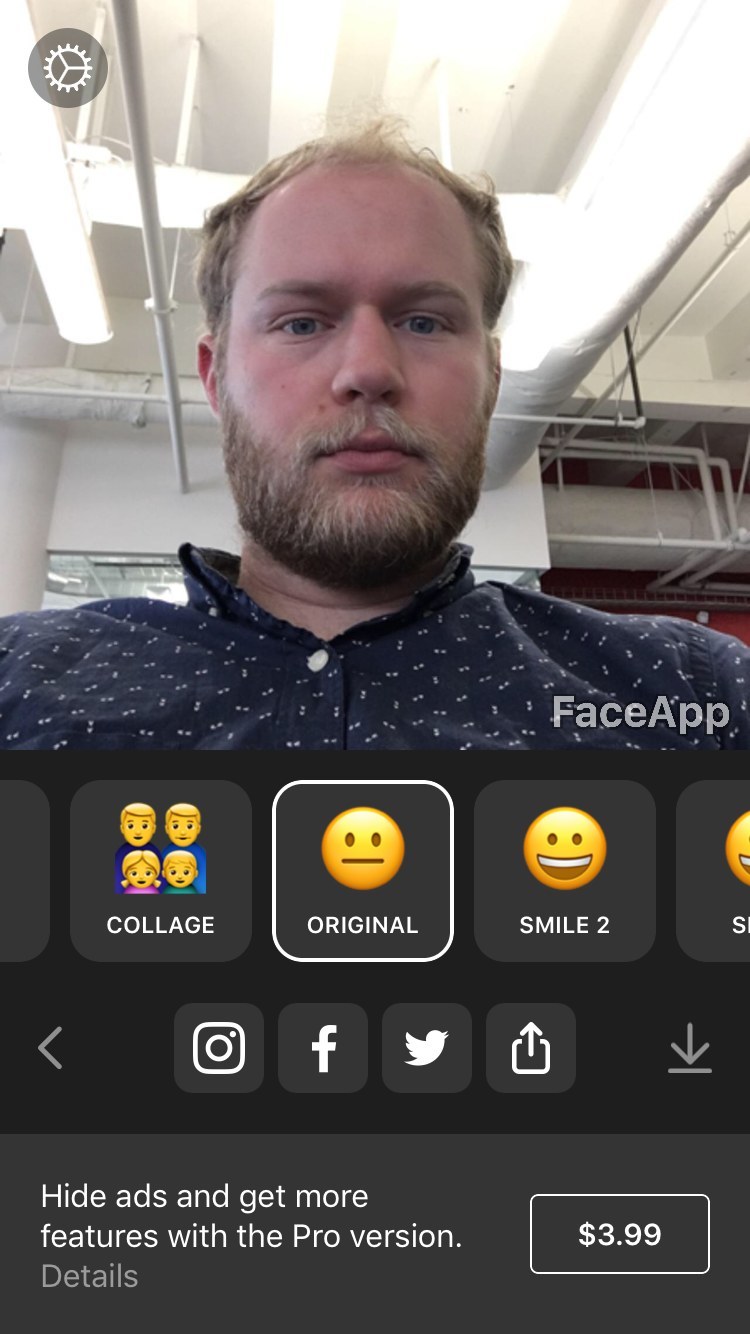 This isn't the first time a selfie app has seemed to equate "hot" with "white": A similar thing happened with Meitu, a Chinese app that enlarged people's eyes, reddened their cheeks, and, you guessed it, made them whiter.