Federal Communications Commission chairman Ajit Pai urged Apple on Thursday to activate the hidden FM radio inside many of its iPhone models, framing the radio functionality as a matter of public safety in the wake of recent disasters that have plagued the US and Puerto Rico.
"It is time for Apple to step up to the plate and put the safety of the American people first," Pai said in a statement. "Apple is the one major phone manufacturer that has resisted doing so. But I hope the company will reconsider its position, given the devastation wrought by Hurricanes Harvey, Irma, and Maria."

Samsung, LG, Motorola, and HTC all sell devices with functional FM radios, according to the radio streaming app Nextradio. The Federal Emergency Management Agency (FEMA) has also argued for enabling the FM radio chips present in many smartphones.
In his statement, Pai pointed to a Sept. 14 editorial in the Florida newspaper the Sun-Sentinel that argued for the same point: "Given our nation's dependence on cell phones, the smartphone's FM switch is a public safety issue."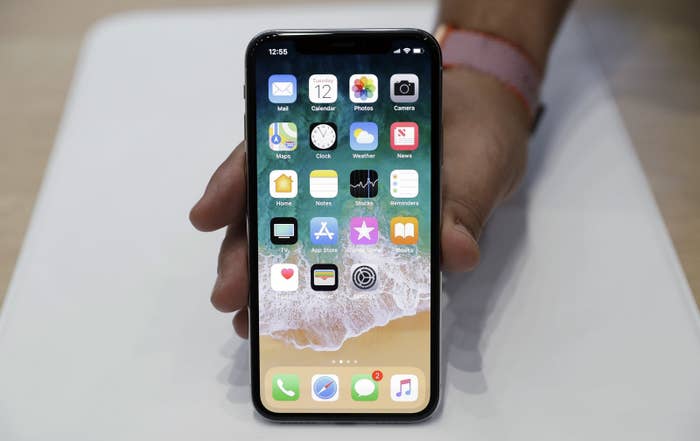 In response Thursday, Apple said in a statement that its newer models do not support the radio functionality.

"iPhone 7 and iPhone 8 models do not have FM radio chips in them nor do they have antennas designed to support FM signals, so it is not possible to enable FM reception in these products," an Apple spokesperson said.
Apple did not comment on devices that preceded the iPhone 7 and 8 or other models it continues to sell, including the iPhone SE. It's also unclear how easy such an undertaking would be for Apple, and neither side went into specifics about how the company would activate the FM chips.
"Apple cares deeply about the safety of our users, especially during times of crisis and that's why we have engineered modern safety solutions into our products," it continued. "Users can dial emergency services and access Medical ID card information directly from the Lock Screen, and we enable government emergency notifications, ranging from Weather Advisories to AMBER alerts."
Apple may have kept the FM chip inside its iPhone models deactivated to aid its own music store and streaming service, but as the Sun-Sentinel pointed out: "Our app and streaming addictions won't disappear if we have the option of listening to FM radio. That's why our earbuds are plugged into an iPhone, not a Walkman."
The FCC chairman has advocated for the activation of the FM chip before. In his statement, he noted that his first public speech as chairman urged cell phone companies to enable the functionality.
John Paczkowski contributed to this report.