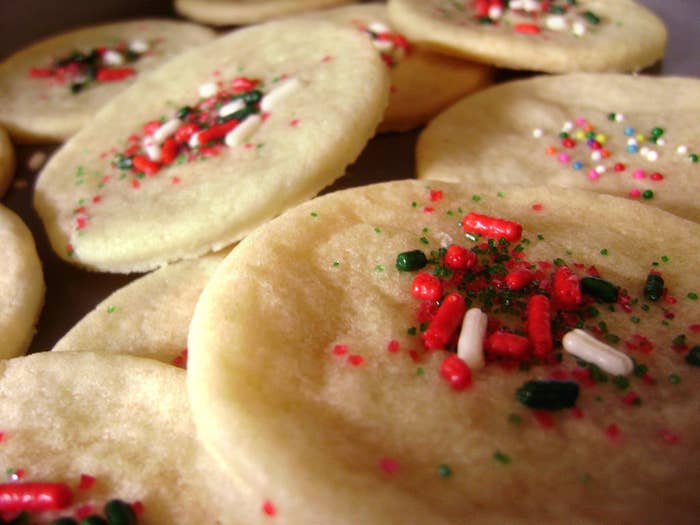 Police in Davis, California, are investigating allegations that a 16-year-old baked her grandfather's ashes into sugar cookies and, with the help of another student, distributed them to classmates, some of whom ate them.

Davis Police Lieutenant Paul Doroshov told BuzzFeed News that sometime in early October, the female student at Da Vinci Charter Academy allegedly baked the cookies at home, brought them to school, and along with another female student, handed the cookies to her classmates, nine of whom ate the sweets.
Doroshov, a department spokesperson, did not identify the alleged cremation cookie baker.
The two students told some classmates what was in the cookies, but withheld the secret ingredient from others, according to Doroshov and students who spoke to BuzzFeed News. Some students who knew about the ashes apparently ate the baked goods anyway.
Police believe the allegations are credible, Doroshov said, and have questioned students and teachers at Da Vinci Charter Academy, as well as the baker's parents. Police have not been able to test the cookies for remains, he added, because they don't have the treats.
No charges have been filed, Doroshov said, and police are working with the school on how to resolve the matter.

Da Vinci Charter Academy declined to comment on the incident to BuzzFeed News, and did not answer questions about what actions, if any, had been taken in response. In a letter to parents, Da Vinci Charter Academy's principal, Tyler Millsap, said that "there is no health risk at to our campus or to any one of our students" and that the school "regret[s] that this issue has been taken up by the media."
Davis Joint Unified School District took a similar position. "Those who were involved are remorseful and this is now a personal family matter and we want to respect the privacy of the families involved," the district said in a statement.
According to two Da Vinci students who spoke to BuzzFeed News, the baker received a suspension, and is now back at school. It is unclear whether her alleged accomplice was disciplined.
Angelina Boggess, a senior at Da Vinci, told BuzzFeed News that the baker, a sophomore, offered her a cookie before first period, but Boggess declined. She said she hasn't spoken to police or school officials about the cookies.
"The cookies were gray and they didn't look like regular sugar cookies," Boggess said.
She added that it didn't take long for the secret to come out.

"Everyone around her told me not to eat it, and I thought it was an edible," Boggess said. "I had it in my hand for a split second, then she said she had put her grandpa's ashes in the cookie."
More unsettling than the cookies, she said, was the demeanor of the student handing them out.
"The craziest part to me is that she seemed unfazed and was bragging about what she did," Boggess said. "Saying that his leg could be in one cookie, with a big grin on her face. That's when I handed it back to her and just was in total disbelief."
Another student, who asked not to be named, told BuzzFeed News that he knew what was in the cookies, and ate one anyway. The cookie's texture was "a bit too granulated — [I] don't think the ash incorporated well," the student said, but otherwise it tasted normal.
"Ash is ash, doesn't matter where it comes from. It really isn't that big of a deal."
Andy Knox, a student at Da Vinci, told local news station KCRA he was on the way to environmental science class when one of the cremation cookie peddlers offered him one. She told him there was a "special ingredient" in the cookie, he said, which he assumed to be marijuana until she told him it was her grandfather's ashes. Then she laughed, Knox said.

"I didn't believe her until she pulled out the urn," he told KCRA. He ate the cookie, although it's not clear if that was before or after he found out what was in it.
"If you ever ate sand as a kid, you know, you can kind of feel it crunching in between your teeth. So, there was a little tiny bit of that," Knox said.