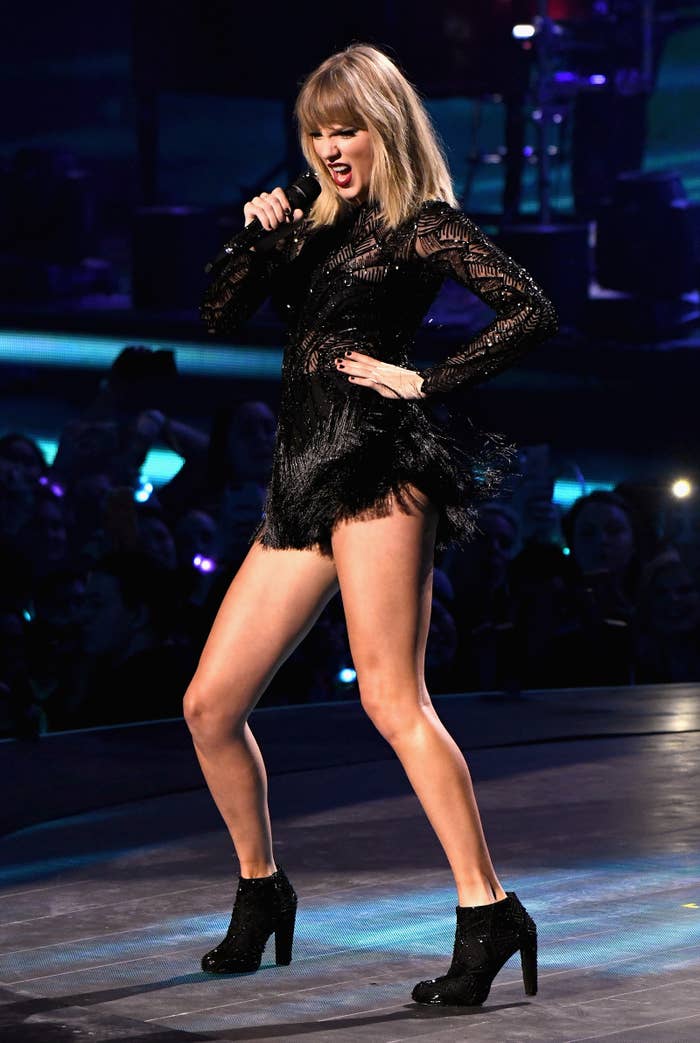 So Taylor Swift is bringing all of her music back to all the streaming services: Spotify, Amazon Music, and more.
In November 2014, Swift ghosted Spotify and pulled all her music from the streaming service. Less than a year later, she announced she wouldn't release her new album1989 on Apple Music because of what she called the service's "shocking" and "disappointing" policy of not paying artists and rights holders for music streamed during a three-month free trial period. Swift's criticism made waves in the industry: Apple Music quickly changed its policies so it would pay artists royalties during free trials. In response, Swift eventually released 1989 on Apple's streaming service and then gave the company an exclusive on the film made about the accompanying tour. She withheld1989 from Spotify and other services.

All that's about to change. On June 8, Swift's management tweeted, "In celebration of 1989 selling over 10 million albums worldwide and the RIAA's 100 million song certification announcement, Taylor wants to thank her fans by making her entire back catalog available to all streaming services tonight at midnight."
And it wasn't lost on Twitter users who noted Swift rival Katy Perry's album Witness comes out tomorrow.