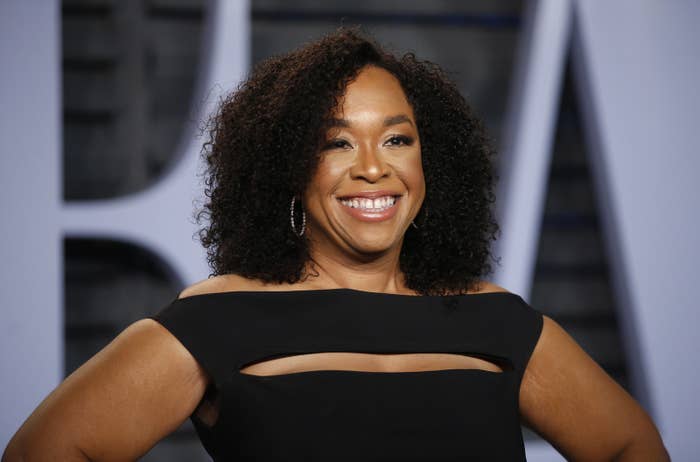 Shonda Rhimes revealed Friday that she's producing eight new series for Netflix.

"This is Shondaland 2.0," she said in a statement, referring to her production company. Netflix hired Rhimes away from ABC in a deal reportedly worth more than $150 million.
She told the New York Times she was looking forward to shows that would go beyond the boundaries of her offerings for ABC, such as Grey's Anatomy, Scandal, How to Get Away With Murder, and others.
"It would be really amazing to me at some point down the line — not now — if somebody said, 'There was a Shonda for Shondaland?'" Rhimes told the Times. "It needs to be bigger than me."
Netflix's Chief Content Officer Ted Sarandos told the Times that "more than half" of Netflix's 124 million subscribers have watched a Shondaland show, making her a natural partner for the streaming company.
The first batch of shows to come out of that relationship will include a series on the migration of African Americans from the Jim Crow South based on the book The Warmth of Other Suns and a reimagining of The Nutcracker.
Here they are:
The Anna Delvey story: A scammer grifts her way through the highest rungs of New York society.

An adaptation of Julia Quinn's Bridgerton romance novels: Netflix described it as "a smart feminist take on Regency England romance" in a press release.
An adaptation of the nonfiction book The Warmth of Other Suns, an award-winning account of the Great Migration.
Pico & Sepulveda: A series set in 1840s California, which was Mexico at the time, as war with the US looms.
Reset: My Fight for Inclusion and Lasting Change: An adaptation of the book by Ellen Pao about her fight for inclusion in Silicon Valley and against her venture capital employer Kleiner Perkins Caufield and Byers.

An adaptation of The Residence: Inside the Private World of the White House, a nonfiction book about the lives of White House staff.

Sunshine Scouts: The apocalypse leaves a group of girls at summer camp alive who must band together in a fight for survival.

Hot Chocolate Nutcracker: A documentary about a reworking of the classic ballet The Nutcracker with more diverse cast members and dance styles.
A number of longtime collaborators and award-winning writers and directors will join Rhimes in creating the shows, according to Netflix. No release dates for any of the projects were announced Friday.