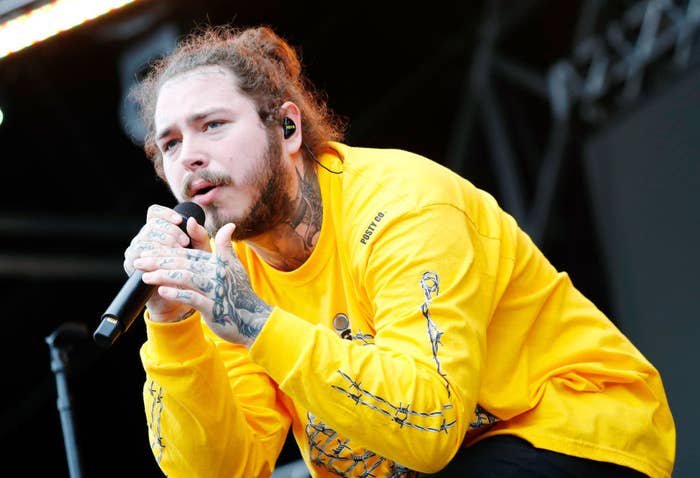 Rapper Post Malone was on a private jet that made an emergency landing in New York after two of its tires exploded during takeoff from a New Jersey airport Tuesday.

Upon landing, he tweeted, "i landed guys. thank you for your prayers. can't believe how many people wished death on me on this website. fuck you. but not today"

He also told TMZ after the incident that he hates flying in general, adding, "I'm shook."

"There's one hell of a team on that aircraft, and we're here on Earth," he said when asked about the pilots. "I need a beer and some wine mixed together at the same time."
The Gulfstream IV plane was diverted from its original destination in England to New York Stewart International Airport for the emergency landing after initially heading to the Westfield-Barnes airport in Massachusetts. The regional airport manager at Westfield-Barnes told the Associated Press that Stewart has a longer runway, which can better accommodate such emergencies.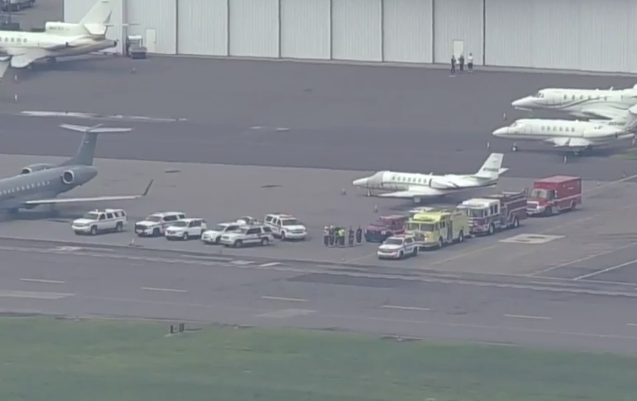 The aircraft was carrying 16 passengers when it left Teterboro Airport around 10:50 a.m., AP reported. It landed shortly before 4 p.m. ET and was able to taxi off the runway before stopping behind a building.

The FAA said on Twitter that it planned to investigate the incident.
Malone, who performed at the MTV Video Music Awards on Monday night, is scheduled to appear in the UK on Friday and Saturday.
His management team did not respond to multiple requests for comment.
The Federal Aviation Administration said it was investigating the incident.