Two victims of the Portland attack met on Wednesday for the first time since the stabbing.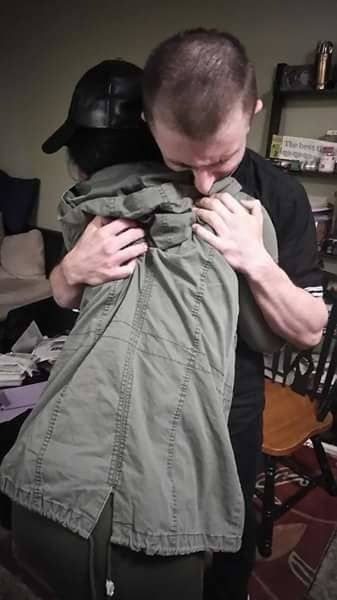 Destinee Mangum, 16, and a friend wearing a hijab were the targets of racial and Islamophobic harassment on Portland's light rail on Friday night.
Micah Fletcher, 21, and two other men — Rick Best, 52, and Taliesin Namkai-Meche, 23 — stepped in to curb the abuse but were stabbed in response.
Best and Namkai-Meche died as a result of the attack, and Fletcher sustained serious injuries to his neck.
Destinee's mother, Dyjuana Hudson, told local news KGW that the two girls were actually on the wrong train when they were attacked.
On Wednesday, Mangum met Fletcher at his house, where he's been recuperating, and gave him a t-shirt that reads, "I love you and you are my hero."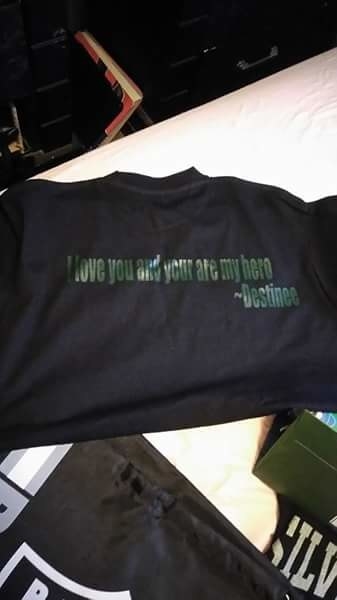 Hudson, who took the photos, wrote on Facebook, "Finally got a chance to meet one of the angels that saved my daughters life. Micah is one of the best genuine hearted people you will ever meet my daughter was so happy but very emotional Micah is one of a kind and a very strong young man that comes from two beautiful parents that we also had the pleasure of meeting today... Destinee personally made him a shirt she is such a caring young lady who is so grateful to the courageous men that now Our Heros... #MICAHWELOVEYOU#"
Mangum and Fletcher took a selfie together.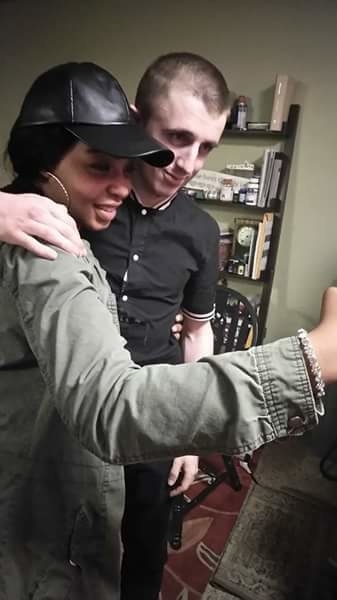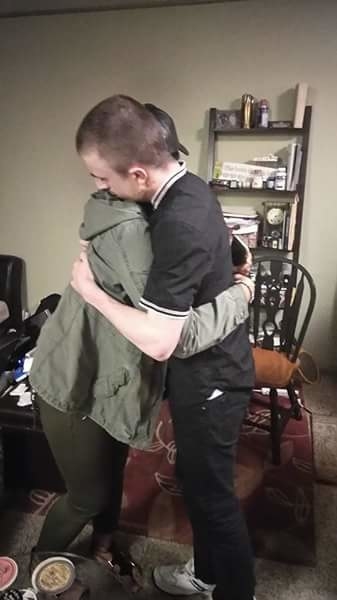 She got him some Raiders gear, too.
Fletcher posted a video on his Facebook page on Wednesday before the meeting, saying that people needed to focus less on him and more on Destinee and her friend.
"They are the real victims here as well," he said.
"We here in Portland tend to have a white savior complex...I think it's immensely wrong and irresponsible how much money and love we've gotten versus how much has been given to that little girl," he said.
People across the country have donated to Fletcher in response to his heroic actions, but he instead shared a page raising money for the two girls in his Facebook post and wrote #ChangeHerDestinee.
Their alleged attacker, Jeremy Christian, appeared in court Tuesday, where he yelled out, "You call it terrorism, I call it patriotism."
Fletcher attended the arraignment but did not publicly comment on it.