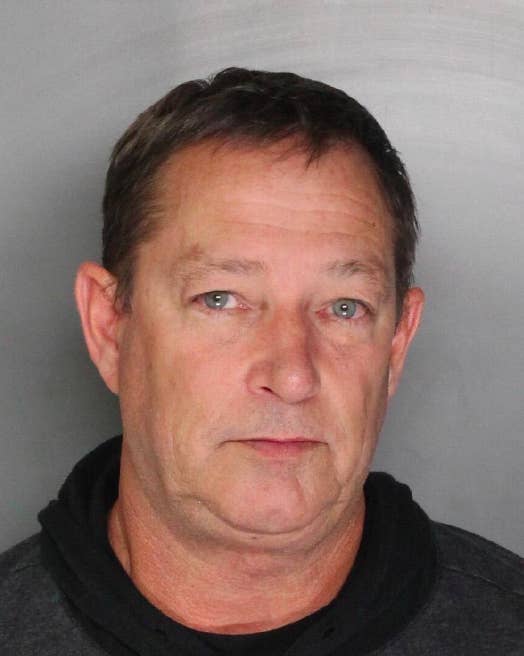 Police in California say they have arrested a serial rapist who terrorized women over a 15-year period using DNA and a genealogy database, much like they did to nab the suspected Golden State Killer earlier this year.
Roy Charles Waller, 58, was arrested on suspicion of being the so-called NorCal Rapist, who authorities say raped 10 women from 1991 to 2006 across Northern California. He was taken into custody Thursday at the University Of California, Berkeley, where he works as a safety specialist, and charged with 12 counts of forcible sexual assault.
Sacramento Police Chief Daniel Hahn said Waller would "terrorize victims for hours at a time."

For 27 years, the case was cold, but that changed when police used DNA information collected at the crime scenes and made a match on the internet database GEDmatch, which combines genealogical and genetic data.
"The answer has always been in the DNA," Sacramento County District Attorney Anne Marie Schubert told reporters Friday.
Forensic scientists made the match within the last 10 days, she added.

It was same method used to catch the suspected Golden State Killer, Joseph James DeAngelo, who is accused of killing a dozen people and committing at least 51 rapes and more than 120 burglaries across the state between 1974 and 1986.
The first rape in the NorCal Rapist case occurred in 1991 in Rohnert Park, in Sonoma County, and the latest in 2006 in Sacramento, spanning six counties in all. The victims were primarily Asian women in their twenties and thirties.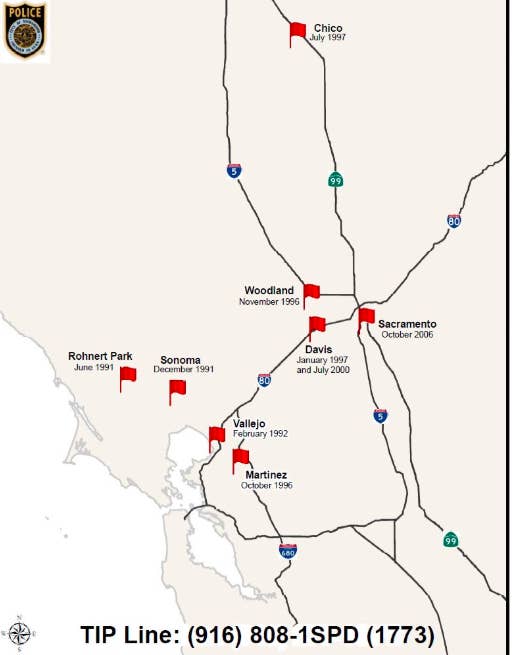 Authorities said Friday that the suspect would enter victims' homes late at night, overcome and bind them before repeatedly sexually assaulting them. Sometimes he would kidnap and take them to ATMs and ransack their homes. Schubert said there were also allegations that Waller had used a gun.

A victim who spoke to the Sacramento Bee said of her November 2006 attack, "Even now, I can still feel the barrel of the gun pushing against my head to my surprise. All I could think about was that I wanted this stranger to just leave my house, the only place where I thought, or we all think, as the safest place on earth."
At one point, Waller allegedly posed as a trick-or-treater to gain access to a woman's home and rape her, according to the Bee. He then allegedly called her nearly three weeks later to apologize.
Waller has worked as a safety specialist in UC Berkeley's Department of Environment, Health, and Safety since 1992, according to a Berkeley spokesperson, and lives in Benicia, California. Police said they don't believe any sexual assaults occurred at the university.
A spokesperson for UC Berkeley said in a statement that campus police were cooperating with authorities to investigate open sexual assault cases for any ties to the NorCal Rapist case.
Waller, who is married, faces life in prison if convicted.