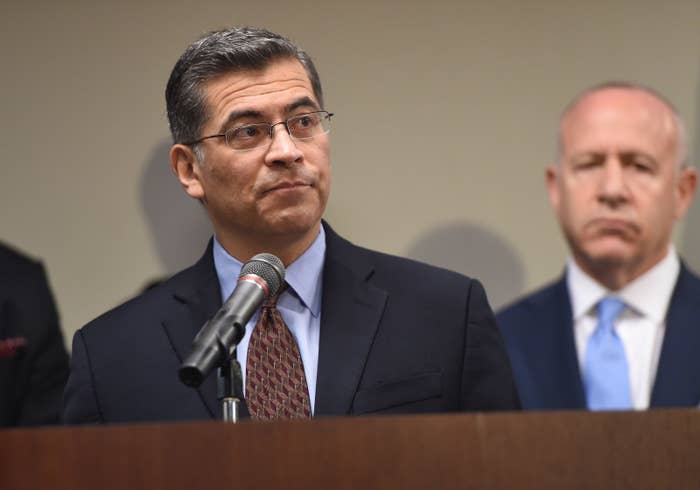 More than two dozen suspected members of the MS-13 gang were arrested in Central California and charged with a range of crimes from homicide to drug trafficking after a monthslong operation, authorities announced Friday.
MS-13, a notorious street gang with strong ties to Los Angeles and Central America, has been a frequent target of President Trump's as he pushes for stricter immigration policies, calling members "animals." Attorney General Jeff Sessions has taken aim, calling the gang "a symbol of this plague that has spread across our country and into our communities."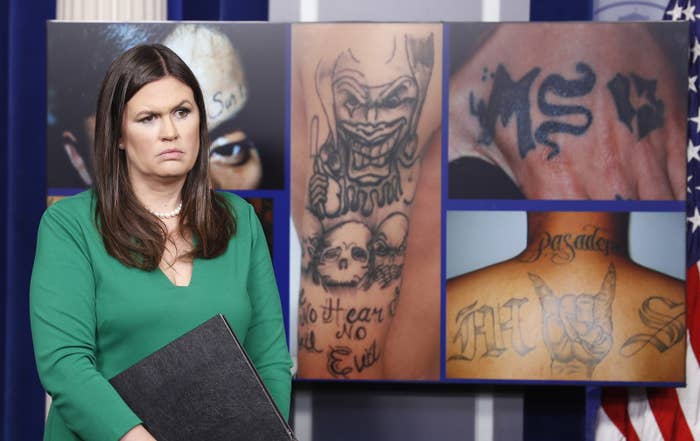 On Friday, California Attorney General Xavier Becerra announced 25 people had been arrested as part of "Operation Blue Inferno" in conjunction with the Department of Justice and other agencies. It was the result of an investigation that began in the wake of 14 killings in the small rural Central Valley town of Mendota that officials believe are linked to MS-13 and drug trafficking.
"Operation Blue Inferno's message: If you want to commit crimes in California, we will find you. Especially if you terrorize our communities, we will get you," Becerra said at a news conference.
The most serious crime, a federal charge of murder and kidnapping in aid of racketeering, allegedly occurred in December 2017 when two MS-13 members abducted and killed a man in Fresno, prosecutors say.
The indictments also allege that more than a dozen gang members beat people with deadly weapons, stabbed a rival gang member in the back, and "obtained, sold, and profited from street level drug dealing" to maintain control of turf in Fresno County in the Central Valley.
The gang started in the 1980s by immigrants who fled civil war in El Salvador and settled in Los Angeles. Likewise, Trump and his administration have repeatedly blamed undocumented immigrants for feeding the ranks of MS-13, but federal data show they only play a minor role in growing the ranks of gangs overall.
Becerra's office and the Department of Justice said that information obtained in the recent investigation has already helped solve several murders and prevent other crimes.