Mark Zuckerberg Says He's "Concerned" About Trump's Immigration Order
Facebook's CEO publicly comments on President Trump's policies for the first time since the election.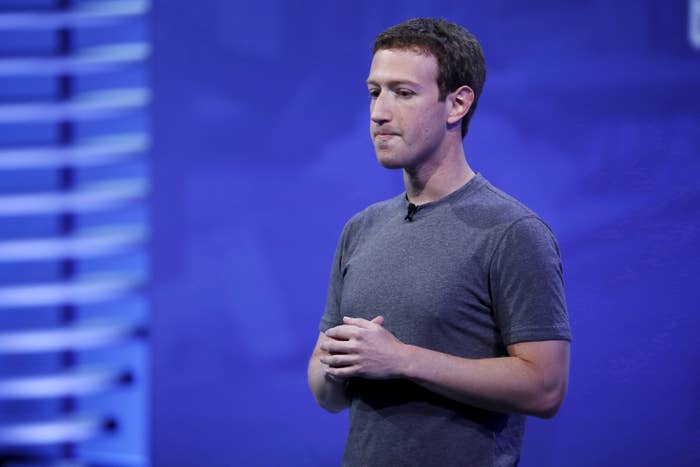 For the first time since the election, Facebook CEO Mark Zuckerberg has commented on the president's proposed polices. He posted on his Facebook profile Friday that he's "concerned about the impact of the recent executive orders signed by President Trump," especially the ones related to immigration restriction.

The statement came moments after President Trump signed an executive action to ban people from several Muslim-majority countries from coming to the US.
"Expanding the focus of law enforcement beyond people who are real threats would make all Americans less safe by diverting resources, while millions of undocumented folks who don't pose a threat will live in fear of deportation," he said.
Zuckerberg advocated for continuing to allow refugees into the country and keeping the Deferred Action for Childhood Arrivals (DACA) in place.
He closed his statement by saying that he will work with the team behind FWD.us, a controversial immigration reform political advocacy group backed by Bill Gates, Yahoo! CEO Marissa Mayer, Netflix CEO Reid Hoffman, and Zuckerberg himself. The initiative launched a failed bid for reform in 2013 and restarted in late 2015.
Zuckerberg spoke out against the president while he was campaigning but had remained silent about him after the election.
Some have criticized the timing and narrowness of Zuckerberg argument as he calls out the "best and the brightest" immigrants, foreshadowing a debate over the H1-B visas for highly skilled foreign workers.
Zuckerberg's comments come on National Holocaust Remembrance day. Last year, the German government opened an investigation into Facebook over Holocaust-related hate speech.