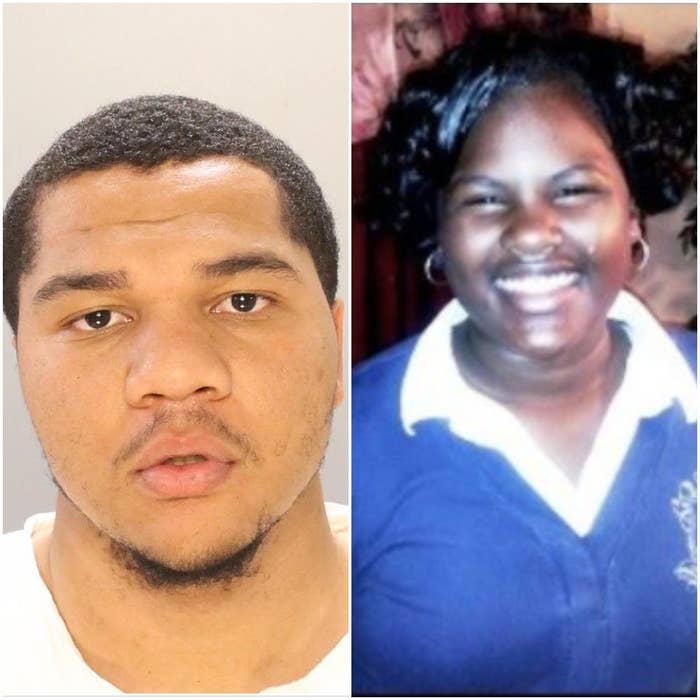 A Philadelphia man is accused of stabbing a teen girl he met on Facebook more than 50 times, then setting her body on fire before trying to hide it under leaves.
Now, investigators say they are looking into whether he might be responsible for any other killings in the area.
The man, 23-year-old Cole Herring, first met Sabriya McLean, 15, on Facebook, and then in person Monday night in West Philadelphia, according to Philadelphia police. Officers found Sabriya's burned body under leaves behind Herring's apartment on Tuesday morning.

The motive for the killing was not immediately known, police said.
Herring was arrested after he allegedly confessed the crime to his parents, who alerted police. He was charged Thursday with murder, arson, abuse of a corpse, and other related crimes, according to court records.
An investigation into whether Herring has killed anyone else remains ongoing.
"It was a very violent act, so we're looking at him in connection to some other possible cases we've had," police Capt. Jack Ryan told ABC 6.
A Facebook profile with the name "Cole Herring (Uzi Daddy)" with several pictures matching Herring's mugshot had not publicly posted that he was in contact with McLean. The profile listed his occupation as "former chief executive officer of Fucking Your Bitch (;" and his high school as "Sexology High School." According to the profile, he lived in Philadelphia and was single.

Sabriya's family in New Castle, Delaware, had reported her missing on Monday, according to local news reports. McLean had also gone missing when she was 11, Fox 29 reported, but was later found safe.