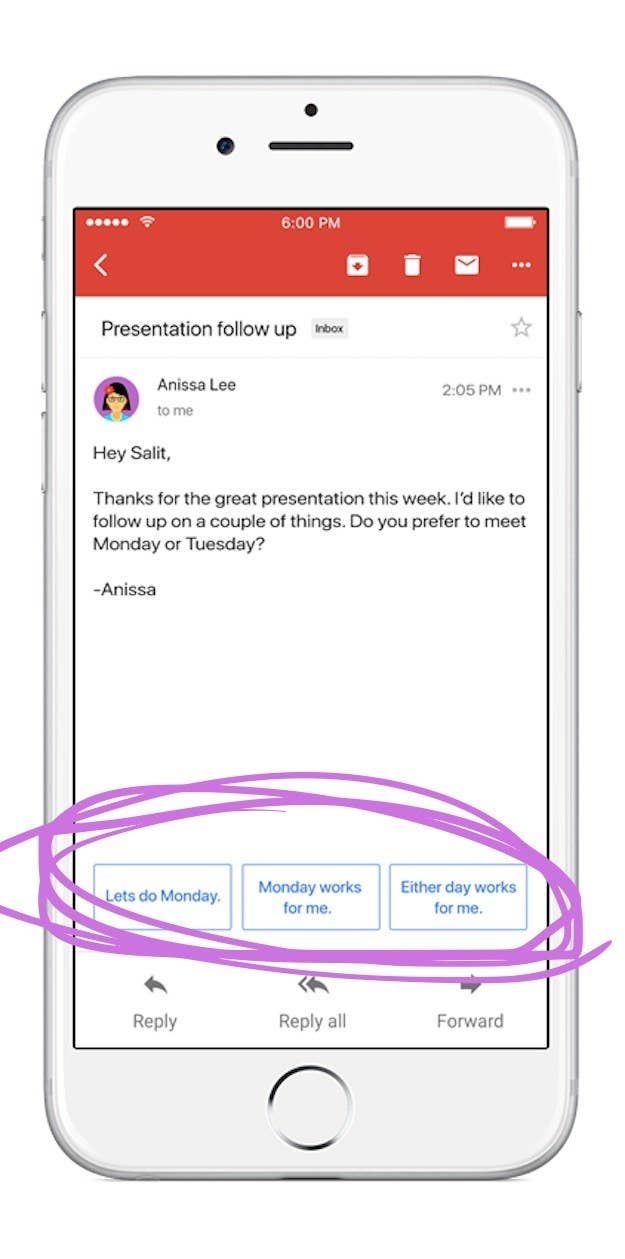 Google is introducing a feature called Smart Reply to the Gmail app on Android and iOS that will suggest answers to some of your incoming emails.
The feature will display possible responses to some of your emails, and when you've selected one, you can send it immediately or edit it before sending. Smart Reply won't be available on the desktop version of Gmail.

The feature makes use of Google's artificial intelligence software, something the company has emphasized more and more in recent years. According to a press release, Smart Reply scans the text of an email and attempts to understand its various units in terms of their importance, as in the chart below:
Google said in a statement that Smart Reply will learn to understand your writing style — for example, if you prefer exclamation points to periods, your suggested replies will reflect that.

Smart Reply rolls out globally today in English, with Spanish to follow in the next few weeks, according to Google. Here it is in action on Android:
Smart Reply won't work on all your emails, though.
A Google spokesperson wrote, "Smart Reply works on emails that it can suggest optimal responses to," based on its analysis of a large, anonymized body of other emails. The company declined to specify how the artificial intelligence makes the decision of whether its own suggestions are relevant enough to appear.
Inbox, another email app made by Google, already has a feature that works a lot like Smart Reply, as does one of Google's AI assistants, Allo.
Google said the similar feature on Inbox drives 12% of the replies made within the app, which motivated the team to introduce the feature to Gmail, which boasts over a billion users. The company said in a press release that the new Gmail feature was "more algorithmically efficient" than Inbox's and would "increase the percentage of usable suggestions."
The company doesn't plan to discontinue Inbox, according to a Google spokesperson, who wrote in an email to BuzzFeed News that the two apps offer very different experiences.
Here is a comparison of how Smart Reply might respond to two different emails from the same person: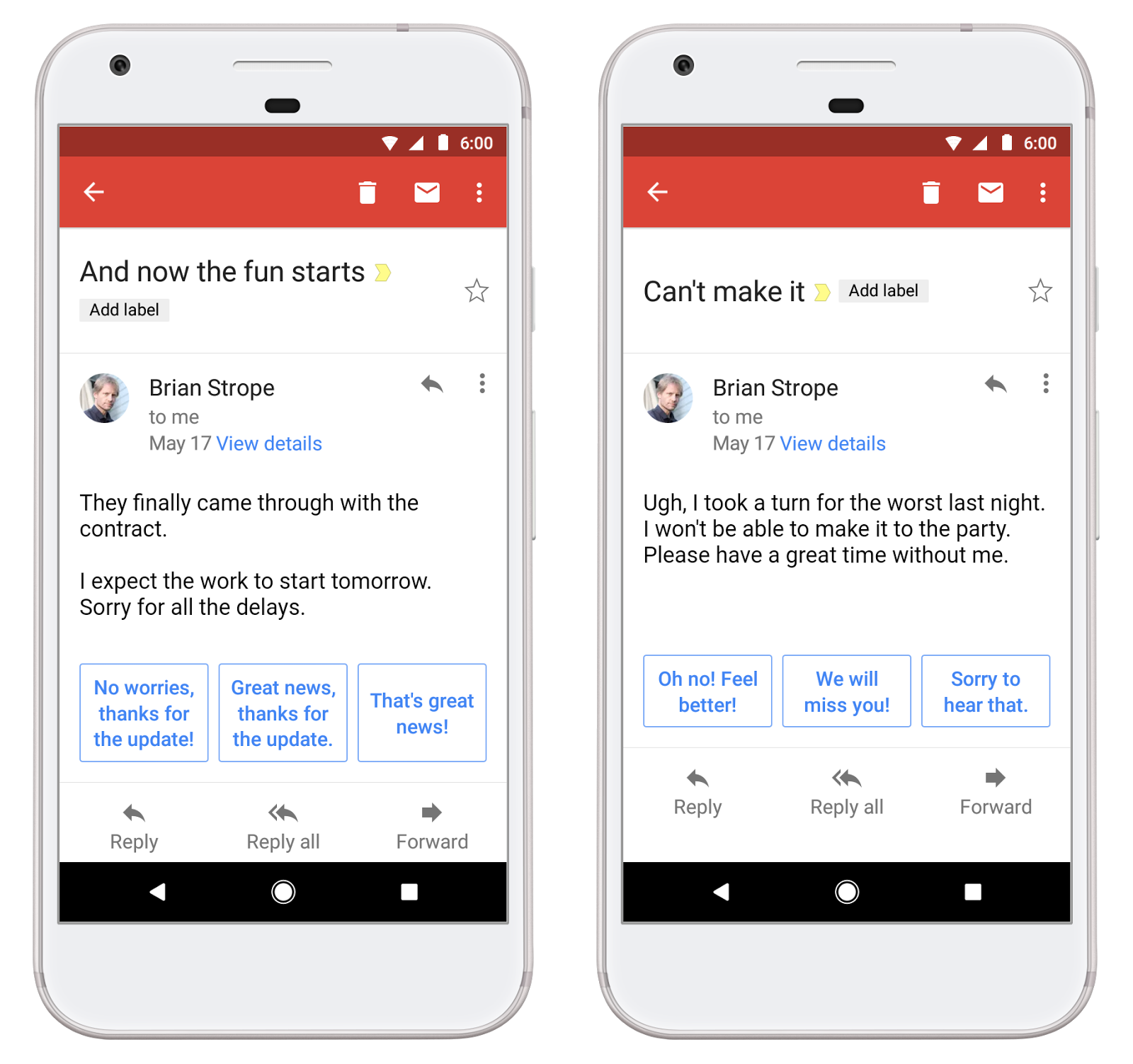 As with any sort of artificial intelligence, it remains to be seen whether Smart Reply is ~intelligent~ enough to be useful.
So does this mean Google is reading every single one of your emails?
A Google spokesperson told BuzzFeed News, "No one is reading your email. Smart Reply is similar to how email is processed automatically for spam/malware detection, spell checking, etc. Our natural language processing algorithms analyze a very large, anonymized corpus of emails to automatically generate possible responses to each email. Our machine learning algorithms then rank these to pick the three best responses to the email at hand."
If you give Smart Reply a try and decide it isn't for you, you can always turn off the feature in Gmail through Settings.