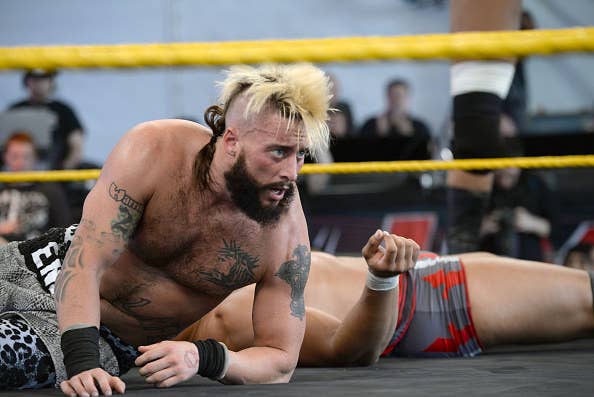 Former WWE wrestler Enzo Amore will not face charges after Phoenix police closed their investigation into sexual assault allegations made against him.

The former Cruiserweight champion wrestler, whose real name is Eric Arndt, was accused of raping a woman in a Phoenix hotel room in October 2017. WWE "released" him in January, severing the affiliation between the two shortly after the story broke.
"We conducted an investigation in conjunction with the county attorney and have decided to close it, pending any further evidence," Phoenix Police Sgt. Vincent Lewis said, adding that the investigation could be reopened if any new evidence comes to light.
In a statement posted on Twitter, Arndt called the allegations a "careless, unfounded tirade" and said his accuser "exhibited a complete lack of truth or credibility." He also hinted at an upcoming venture and thanked his fans.
Arndt's lawyer, Tom Cargill, said he and his client had not reached a decision on what their next legal steps would be.
Arndt first broke onto the professional wrestling scene in 2012 through WWE's developmental brand, NXT. There, he wrestled as Enzo Amore and established himself as a future star with tag-teammate Big Cass (real name William Morrissey). He was promoted to WWE's flagship program, Monday Night Raw, in 2016.
WWE did not immediately respond to a request for comment.