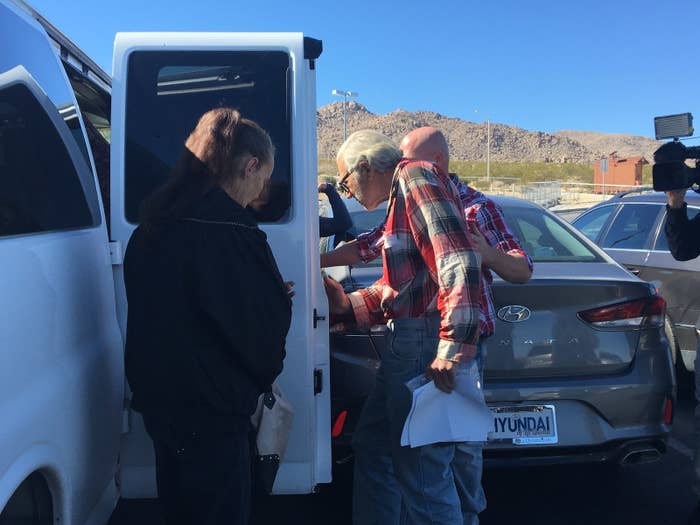 The couple who were arrested last week after their three children were found living in a makeshift box made of plywood and plastic sheeting in Southern California say it was the result of being poor, not abusive, as authorities allege.
Mona Kirk, 51, and Daniel Panico, 73, pleaded not guilty to child abuse Tuesday and were released from jail a short time later after their attorney argued they could not afford their bail.

Panico told the Los Angeles Times before his release that his family had been torn apart and that he and his wife had done nothing wrong.
"We are just minding our own business, trying to raise our three kids on little money," he said.
The Department of Children and Family Services has assumed temporary custody of the children.

San Bernardino County sheriff's deputies arrested the parents after discovering the squalid conditions at an encampment near the desert community of Joshua Tree.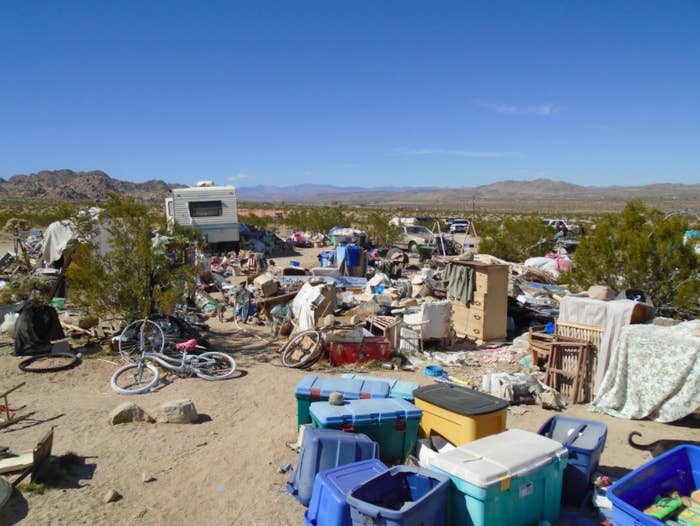 Friends of the couple also told the Los Angeles Times that Kirk and Panico were just very poor, not abusive, and that they were making do with what they had.
"The sheriff's department is punishing those kids for being homeless," Leanna Munroe told the Times.
Protesters also gathered outside the courthouse Tuesday with signs that read, "Being homeless is not a crime," and "Poverty is not a choice."
Since their story went viral, a woman named Jackie Klear has set up a GoFundMe for the family to buy a home and basic necessities that has so far raised $20,000.
Klear wrote that the couple had intended to build a proper home, but "as time went by, they had used all the money they had for living expenses. And here is where we stand 4 years later. The kids always came first."
Authorities initially said the children — ages 11, 13, and 14 — were forced to live in the plywood box for four years. But later they said the children had spent three years in a gutted trailer, and one year in the box, which according to the sheriff's department was about 20 feet long, 4 feet high, and 10 feet wide. The children, however, had no obvious injuries and were not malnourished, officials said.
The property, authorities said, was filthy, with holes full of feces and trash, and 30 to 40 roaming cats. It had no running water or electricity, which one neighbor said was common for the area.
Klear, the San Bernardino Sheriff's Department, and the attorney for Panico and Kirk did not immediately respond to requests for comment.
The case was widely compared to that of the 13 malnourished children who were found in Southern California in January, shackled to their beds in squalid conditions.