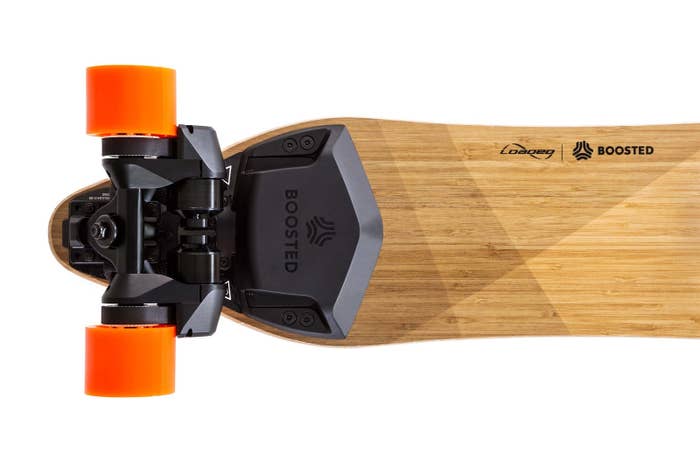 Federal product safety commissioners on Thursday issued a recall notice for the second generation of Boosted Boards, electric longboards popular with the tech crowd.

"Consumers should immediately stop using the recalled skateboards and contact Boosted for a free replacement battery pack," the Consumer Product Safety Commission (CPSC) warned.
Roughly 3,300 of the Dual+ boards, which retail for $1,500, are subject to the recall. The recall is voluntary, but both the CPSC and Boosted recommend that all Dual+ owners return their batteries.

Boosted said in a statement on its website that it investigated the batteries after two claims that they smoked while in operation and found the issue was a result of water entering the battery pack. No injuries were reported.

The company posted instructions to return the battery for a replacement on its website: remove the battery, record the serial number, recycle the battery, retain a receipt for doing so, and fill out a form. Removing the battery pack requires a hex wrench, which Boosted will mail to consumers if need be.
The boards received glowing reviews from various tech publications and bloggers. Josh Constine, an editor at TechCrunch, is a particular personal fan. He did not immediately respond to request for comment.
And reviews of the boards frequently accrue millions of views on YouTube.
Boosted Boards are the latest victim in a long line of problems with lithium ion batteries, which have accrued no small amount of negative press in the past two years. Hoverboards, e-cigarettes, and the Samsung Galaxy Note7 smartphone all have all fallen prey to the explosive issues the batteries may cause. Airlines have banned devices that use them from flights.

Boosted and the CPSC did not immediately respond to requests for comment.
Boosted is based in Mountain View, CA, and the boards are manufactured in China.