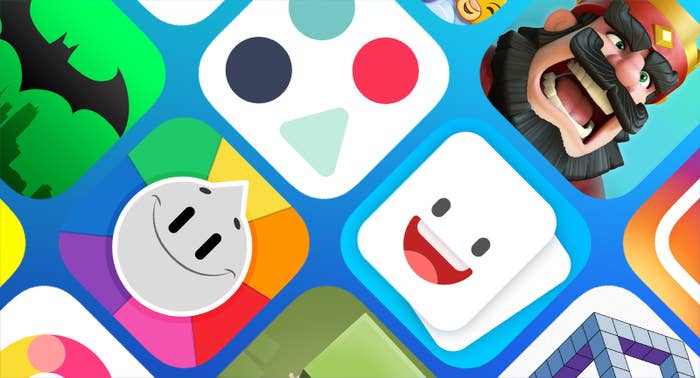 The winter holidays proved to be another season of milestones for Apple's App Store.
Apple on Thursday said App Store purchases topped a record-breaking $3 billion for the month of December*, culminating in a New Year's Day spike that saw customers spend nearly $240 million in a single day. And this too was a new record; the App Store's prior biggest sales day ever was Jan. 1, 2016, when customers spent more than $144 million.
In a news release, Apple — which takes a 30% cut of app sales through the App Store — said developers earned some $20 billion in 2016, up 40% from 2015. That's a third of the $60 billion they've earned since the store first opened in 2008. The company attributed a portion of this uptick to in-app subscriptions, which now span more than 20,000 apps, including Netflix, HBO Now, and MLB.com At Bat. App Store customers spent $2.7 billion on in-app subscriptions in 2016, up 74% from 2015, Apple said. The company takes a 30% cut of any monthly charges when a new user signs up within an iOS app. But after 12 months, that fee drops to 15%.

According to app store analytics company App Annie, Google Play's worldwide downloads were 115 percent higher than Apple's App Store downloads in the third quarter of 2016 (the latest data available). That said, App Store revenue was 100 percent higher than Google Play revenue in that same quarter.

By 2016's end, the App Store offered some 2.2 million apps in total, up over 20% from 2015. For the year, Pokémon Go was the most-downloaded app among them. But Super Mario Run became the fastest-downloaded app in App Store history when it debuted on Dec. 15, with 40 million downloads in four days. Neither Apple nor Nintendo, the app's developer, have disclosed how many people have made the Mario Run leap from free to freemium with the game's $10 in-app purchase.
* While Apple did not break out App Store sales for December 2015 in its last holiday sales roundup, it did say that "customers spent over $1.1 billion on apps and in-app purchases during the two weeks ending January 3."