A man was shot to death Monday while broadcasting himself on Facebook Live in North Carolina just one block from a police station, authorities said.

The man, identified as Prentis Robinson, had just visited the police station in Wingate to report his cell phone as stolen when the attack occurred as he was using a selfie stick.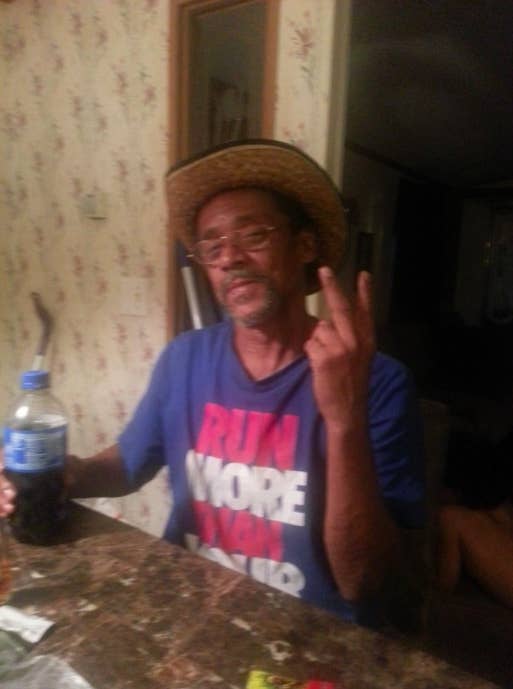 The suspect, identified as 65-year-old Douglas Cleveland Colson, turned himself in and was in police custody Tuesday morning, according to Wingate Police Chief Donnie Gay. It is unclear what prompted Colson — who has been arrested before — to shoot Robinson.
Gay told reporters that he had spoken to Robinson "probably two minutes before" he was killed one block away from the police station. Gay said that he told Robinson he would follow up on his report of a stolen cellphone.

"I just spoke to him. It's hard to say anything about that," Gay said.
Robinson was known for "outing" suspected drug dealers and criminals in the neighborhood through his Facebook Live videos, family members and authorities told Fox46 News.
Robinson, who frequently used Facebook Live to also broadcast his musical performances, had recently turned 55, according to posts on his profile.

The Wingate Police Department, which is leading the investigation, did not immediately respond to request for comment. But Gay told reporters that it was "very concerning that just a block away from the police department, that something like this would happen."

"Omg (what) just happened," one person wrote on the broadcast just after the shooting, according to the Charlotte Observer.
His broadcast on Facebook has since been taken down, but the Daily News tweeted screenshots of the instant he was shot. The Charlotte Observer also captured video of the broadcast.
Nearby Wingate University went into lockdown for several hours in response to the attack, according to the Union County Sheriff's Office. The university described the suspect on Twitter as a "black male, blue and black windbreaker, brown Timberland boots."

Robinson isn't the first person whose killing has been broadcast on Facebook Live, including the 2016 death of Philando Castile at the hands of police.

A Facebook spokesperson told BuzzFeed News that they removed the original video "because we cannot have known that the victim would have wanted this horrific act to be live streamed on social media."
The spokesperson said Facebook would apply a warning screen to future uploads of the video and limit the accessibility to people over the age of 18.
In May 2017, CEO Mark Zuckerberg said the company would hire 3,000 contractors to monitor the platform for violent content.

Tasneem Nashrulla contributed to this report.